Passover 2023 Will Be Very Different Than Any Before It And No Idols Will Be Allowed And God's Wrath Will Remove All Idolatry!
Thursday, March 23, 2023 11:05
% of readers think this story is Fact. Add your two cents.

Washing Our Brothers Feet & False Doctrine
2023 Passover Will Be Much Different Than Any In The Past!
This Post Was Removed From The Main Newsfeed Last Night!
The Word of God was defiled by man and his Idol worship, thus turning to each other, instead of God. They look upon the world for answers and do not obey His voice; to Hear His Word is to turn away from all things of the world.
We worship God only, and in the Spirit. We are not Glorified in the Kingdom of God on earth, we are in the Glorified Kingdom of God in the Spirit only, and while still remaining in the flesh, we must be Glorified in God through His Word.
There is coming a day when the earth will be lighted with His Glory. It is not yet, for we are walking in the darkness until God glorifies the Kingdom on earth. This cannot happen until all of the Children of God turn away from all ungodliness.
The Song of Psalms are the songs we use to Worship God in Praise, Honor and Glory to our God. If man listens to worldly music, it is worship also, but not of God. Psalm means -song, and is worship.
Music was used in the story of Nebuchadnezzar. They did the rituals that were required of the king, so they could have a false peace, through mans order.
Shadrack, Meshack and Abendigo would not bow the knee to Baal. God tested them and they trusted their God and He was with them in the furnace and nothing, not even a smell came upon them. Man can not put us through the fire- only God.
The people of Jerusalem continued to worship in the old ways and were warned that after immediately before and then thereafter the crucifixion of Christ, we would no longer worship God with our hands, and He warned us that if we do, then it is actually considered violence to Him, that is an Abomination. This word Abomination is defined as hate. That is why God says- "this thing I hate".
Jesus told us, there is one coming who hath nothing in me:
John 14:30 KJV
[30] Hereafter I will not talk much with you: for the prince of this world cometh, and hath nothing in me.
Jesus left His flesh to go back into the Spirit and was lightened with God's Glory. As soon as the devil left at the Lord's supper, Jesus was Glorified and He washed the mens feet thus they walked in the un- unrighteousness (eating with devils) and must be cleansed from that very wickedness which would turn them away from the Word of God, the Bread of Life.
John 13:2-3 KJV
[2] And supper being ended, the devil having now put into the heart of Judas Iscariot, Simon's son, to betray him; [3] Jesus knowing that the Father had given all things into his hands, and that he was come from God, and went to God;
Luke 22:3-4 KJV
[3] Then entered Satan into Judas surnamed Iscariot, being of the number of the twelve. [4] And he went his way, and communed with the chief priests and captains, how he might betray him unto them.
John 13:30-33 KJV
[30] He then having received the sop went immediately out: and it was night. [31] Therefore, when he was gone out, Jesus said, Now is the Son of man glorified, and God is glorified in him. [32] If God be glorified in him, God shall also glorify him in himself, and shall straightway glorify him. [33] Little children, yet a little while I am with you. Ye shall seek me: and as I said unto the Jews, Whither I go, ye cannot come; so now I say to you.
John 13:34-35 KJV
[34] A new commandment I give unto you, That ye love one another; as I have loved you, that ye also love one another. [35] By this shall all men know that ye are my disciples, if ye have love one to another.
Now, Jesus warned us, that after He leaves, there is one coming… This is the prince of the power of the air. His job is to defile all the teachings of Christ. He will do according to man and not God. He will use the very things of Christ to cause all people to worship Christ and not God and with our hands:
John 4:24 KJV
[24] God is a Spirit: and they that worship him must worship him in spirit and in truth.
Jesus is the Spirit of prophecy:
Revelation 19:10 KJV
[10] And I fell at his feet to worship him. And he said unto me, See thou do it not: I am thy fellowservant, and of thy brethren that have the testimony of Jesus: worship God: for the testimony of Jesus is the spirit of prophecy.
Jesus warned the Gentiles and the Jews to no longer do the old ways:
John 4:21-24 KJV
[21] Jesus saith unto her, Woman, believe me, the hour cometh, when ye shall neither in this mountain, nor yet at Jerusalem, worship the Father. [22] Ye worship ye know not what: we know what we worship: for salvation is of the Jews. [23] But the hour cometh, and now is, when the true worshippers shall worship the Father in spirit and in truth: for the Father seeketh such to worship him. [24] God is a Spirit: and they that worship him must worship him in spirit and in truth.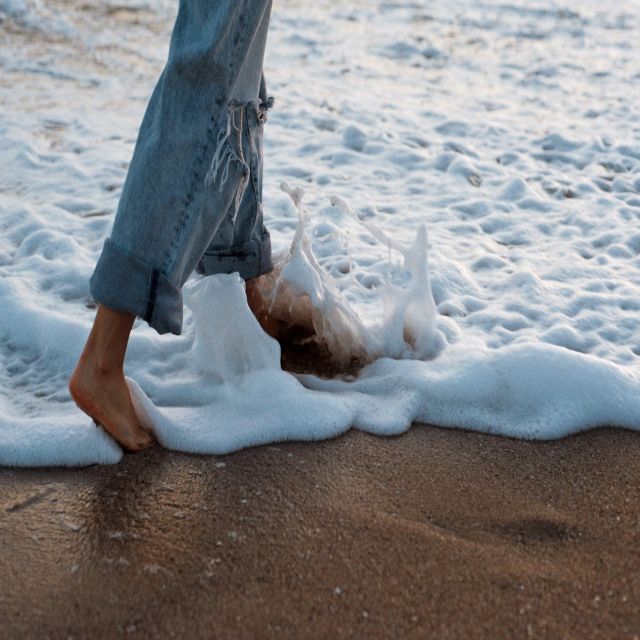 Key words:
Before It's News®
is a community of individuals who report on what's going on around them, from all around the world.
Anyone can
join
.
Anyone can contribute.
Anyone can become informed about their world.
"United We Stand" Click Here To Create Your Personal Citizen Journalist Account Today, Be Sure To Invite Your Friends.