Egg Substitute for Meatballs
Thursday, April 8, 2021 3:57
% of readers think this story is Fact. Add your two cents.

When making meatballs for any occasion, the first goal is to make sure they retain their ball shape. Otherwise, they don't deserve to be called such. And eggs are the reasons for this feat. But because using eggs for meatballs has become as common as breathing, it's almost impossible to imagine anything else being able to keep the ground meat in this highly desired spherical shape. But you'd be surprised to find tons of alternatives that can replicate this feature in meatball recipes.
Why Use Eggs in Meatballs?
When making meatballs, you need to mold the ground meat into round shapes, which must hold regardless of the size. But the various ingredients that make this delicious dish (ground meat, breadcrumbs, vegetables, and seasonings) aren't renowned for binding together on their own. This is where adding eggs come into play. Once added to the mix, the egg acts as a binder that keeps the meatball spherical shape stable and prevents the pieces from falling off. And its glue-like capacity makes it perfect for almost any type of meat, be it pork, beef, chicken, turkey, or even mutton.
Eggs also help to hold moisture in the meatballs when cooking or frying. Without it, the meatballs may come out dry and cracked, with pieces falling off, or the ground meat may also feel hard when eating. Moisture in meatballs is also important in retaining consistency, and with eggs, this problem is solved. Eggs also add an extra boost of flavor to meatballs. And since meatballs are an already high-protein diet, adding eggs to the mix further boosts this and adds extra nutrients like calcium, phosphorus, vitamins, folate, and zinc, among others.
Meatball Nutrition Facts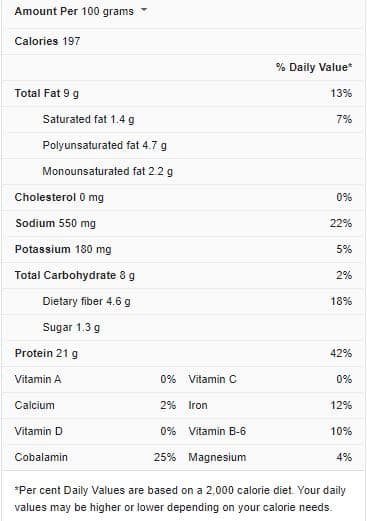 Meatball Recipes with Eggs
Eggs are such an important ingredient in meatball recipes; almost all variants include them in the mix. They're a common inclusion in numerous meatball dishes, including, but not limited to;
Italian meatballs
Turkish meatballs
Pork meatballs
Chicken meatballs
American meatballs
Turkey meatballs
Crock Pot Party meatballs
Spanish meatballs (Albondigas)
Pot Stroganoff Meatballs
Veggie meatballs
Substitutes for Eggs in Meatballs
Many factors can push you to look for alternatives to eggs in a meatball recipe, the most common being you simply ran out of it and can't rush to the grocery store!
You could also be on a strict zero egg diet for numerous reasons. Perhaps you're allergic or wish to cut down on proteins and cholesterol. Or you're vegan and would like to omit eggs completely from your vegetarian meatball recipes. If any of these situations call for meatballs without eggs, you'll need a good substitute and fast. Well, lucky for you, some are already listed below;
Mashed Potatoes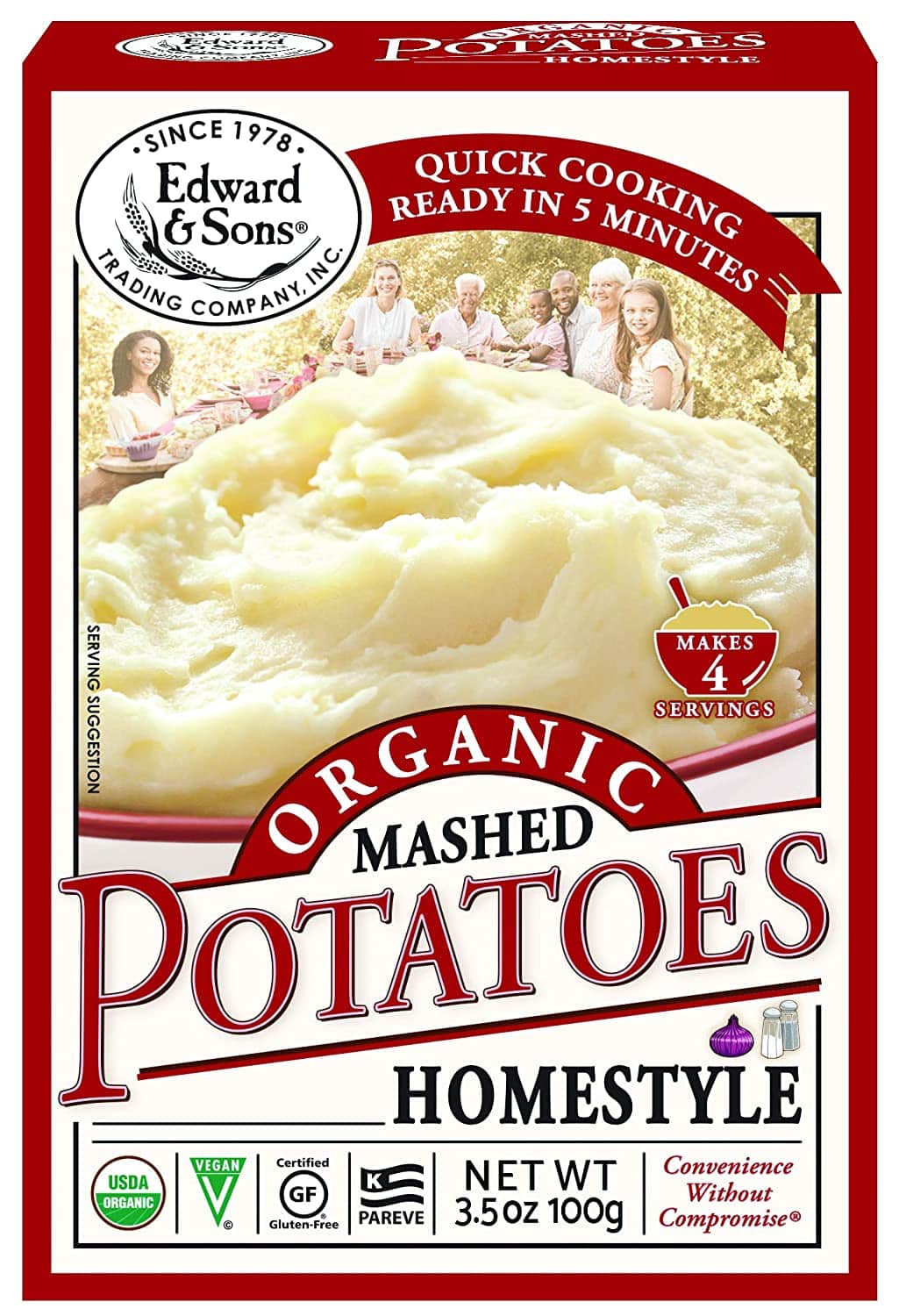 Mashed potatoes offer a thick, starchy texture that easily holds ingredients in any meatball recipe. It also holds in moisture, so the meatballs come out with a chewy, soft texture. And the best part is it can be used in both vegan and non-vegan meatball recipes. Substitute 1/4 cup (0.95 l) of mashed potatoes for one egg in your recipe, and you can use either sweet or non-sweet, depending on your preference. If you want more binding with an even richer taste, you can add butter, sour cream, or milk to the mix or garlic if you prefer a more savory flavor. Note, though, that this only applies if you're substituting in a non-vegan recipe.
Buttermilk and Breadcrumbs

When combined, buttermilk and breadcrumbs make a perfect egg substitute for meatballs. The buttermilk supplies moisture and a fluid base to mix the ground and grounded base in, while the bread gives the final structure strength and extra surface for the base materials to fuse with. To use this method, soak the breadcrumbs in buttermilk, adding a bit of water to thin and improve its consistency. Buttermilk is more fluid than eggs, so only substitute 2 tablespoons of it for one egg. Also, never use sour buttermilk for this mix, as it may ferment and spoil the taste!
Unsweetened Applesauce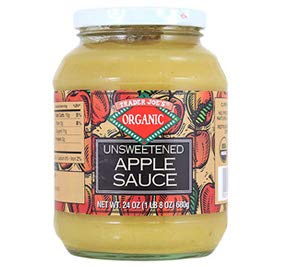 If you're making vegan meatballs, unsweetened applesauce is the perfect substitute for eggs. Made from cooked apples, it's a completely plant-based alternative to eggs and provides the right moisture and adhesion for meatball ingredients. Unsweetened applesauce can also be flavored with other spices like nutmeg, cinnamon, and cardamon to give the meatball a soft texture and delicious taste. Substitute 3 tablespoons of unsweetened applesauce for one egg in any meatball recipe, and to make it even stickier, you can add 1/2 a tablespoon of olive oil to the mix.
Ricotta Cheese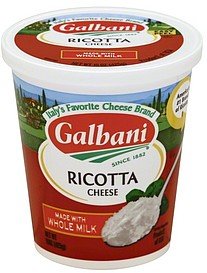 Another general egg substitute for meatballs is ricotta cheese. Originally from Italy, it's already a popular ingredient in ground beef dishes like lasagna and marinara sauce, so it goes quite well in meatballs. Its moderate fat and amazing taste also make it an ideal option for meatballs made with pork. And it's high in water, so you're sure to get the required moisture that makes the meatballs tender. Use ricotta cheese, grated 1/4 cup (0.95 l), and substitute for egg in the meatball. Be sure to mix evenly with your starchy components like bread or cracker crumbs so you get a more dependable binding base.
Tomato Paste

An interesting way to giving your meatballs that Italian vibe is to substitute tomato paste for eggs. Tomato paste is high in water and contributes to the soft and chewy texture of the meatballs. Plus, tomato paste is very easy to season, and it provides a sticky surface for the beef or other ground ingredient to be mixed and molded in. And to use this, simply substitute 2 tablespoons of tomato paste for one egg in the recipe.
Extra Tips For Egg Substitutes in Meatballs
When substituting any of these options for eggs in meatballs, you must note that a few changes are to be expected. To make sure you get the best results, a few tips should be put in mind.
First, always use ground beef no leaner than 85%. The fat contributes to keeping the meatballs in shape. Also, keep in mind the quantity of binder required to shape the meatball. Too much will make it hard to chew, and too little will cause the ground beef to fall apart.
Frequently Asked Questions (FAQs) Why does my egg-less meatball fall apart?
Different reasons may be responsible for this. It could be that you didn't use the required amount of ingredients to make the binder. Or maybe the meat is leaner than 85%, as originally suggested. If you're using buttermilk, too much of it can also cause the meatballs to fall apart.
Can I substitute mayo for eggs in meatballs?
Many recipes do suggest substituting mayo for eggs in meatballs. In addition to being very adhesive, mayo also contains eggs, so it works in situations where you only ran out of eggs. 1 to 1 and a half tablespoons of mayonnaise can be used in place of one egg in a meatball recipe.
Can you prepare egg-less meatballs overnight?
Yes, you can. Because the substitutes can bind the ingredients and eggs, egg-less meatballs can be prepared and refrigerated overnight and kept for up to a day ahead. This is also why it's highly suggested to never use sour buttermilk, as it may ferment and ruin the final taste.
Conclusion
If you run out of eggs or can't eat them for health reasons, it shouldn't stop you from enjoying meatballs. With any of the substitutes listed above, you can still prepare a tasty and sumptuous meatball dish without even missing the absence of eggs in them!
The post Egg Substitute for Meatballs appeared first on BlogChef.
Source:
https://blogchef.net/egg-substitute-for-meatballs/
Before It's News®
is a community of individuals who report on what's going on around them, from all around the world.
Anyone can
join
.
Anyone can contribute.
Anyone can become informed about their world.
"United We Stand" Click Here To Create Your Personal Citizen Journalist Account Today, Be Sure To Invite Your Friends.