Blacks Promised Land and White Women
Monday, June 8, 2020 5:44
% of readers think this story is Fact. Add your two cents.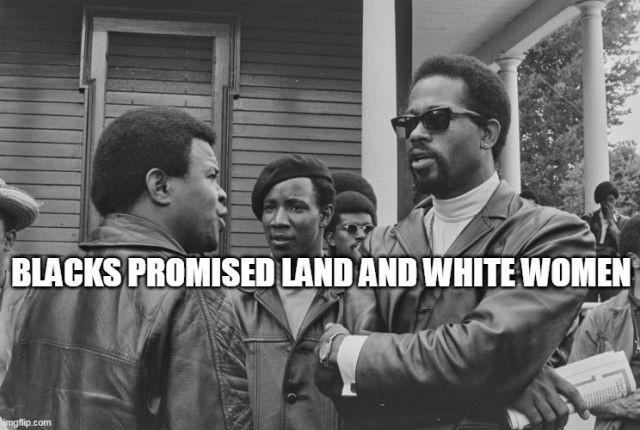 THE CARING PEOPLES PAPER Please publish our stories and share them on social media. We are dependent upon donations. Never miss a story: Follow My Blog right-hand column scroll down Visitors welcome to visit BOOKS or BUY FROM AUTHOR [email protected]
'I became a rapist. To hone my technique and modus operandi, I started practising on black girls in the ghetto… and when I thought I was good enough, I crossed an invisible line, wishing white prey. I did it consciously, deliberately, willingly, methodically…
Rape was a riot. It revealed to me that I had become above the laws of white men, above their system of values, and I had desecrated their women, and that point, I think, was the most pleasing to me because I was extremely indignant about what white men and black women had historically done. It was my revenge.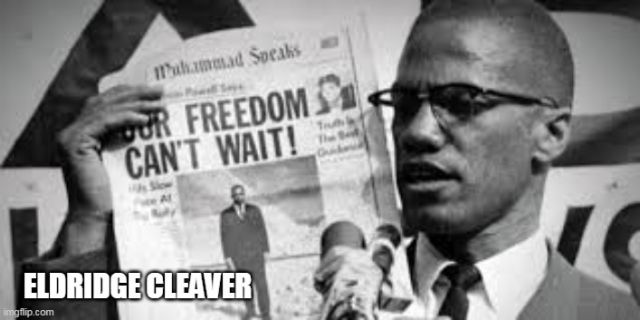 Eldridge Cleaver was a black politician and revolutionary, co-founder and information minister of the radical left-wing terrorist organization Black Panthers, author of several books on alleged 'racial and social inequalities in today's world.
In 1968, Cleaver wrote a collection of essays, The Soul on Ice, which at the time of publication was judged by fashionable left-wing critics and mainstream media as 'brilliant and revealing'.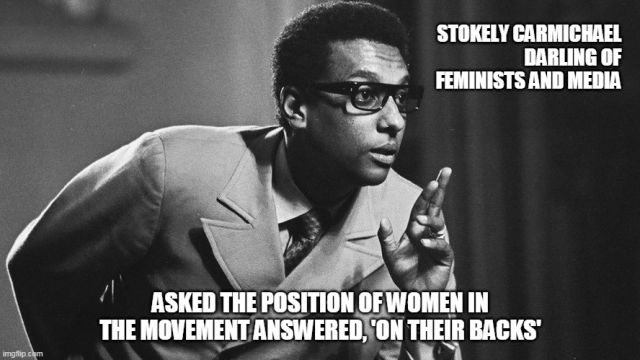 In the book, he confessed to the numerous rapes of both white and black women. He considered it an 'act of rebellion'.
It is worth noting that another famous leftist bandit from the Black Panthers, Stokely Carmichael (1941 – 1998), who invented the slogan Black Power, was also notorious for the phrase: 'What is the position of women in the organization? The position of women is on their backs.'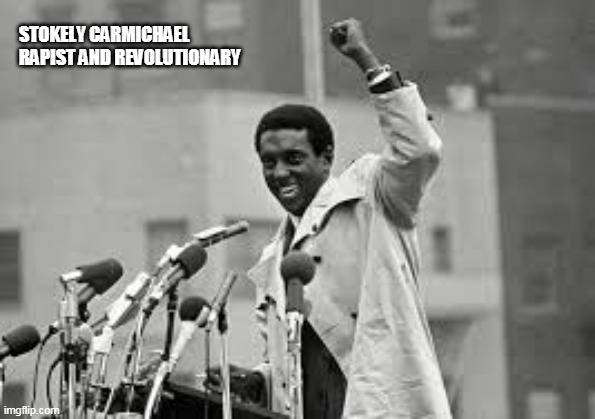 An icon much praised by mainstream media then and now, Stokely Carmichael was a Trinidadian organiser in the press promoted the civil rights movement in the United States. Trinidad born, he grew up in the United States from the age of 11 and became an activist after being radicalised for the revolution at Howard University.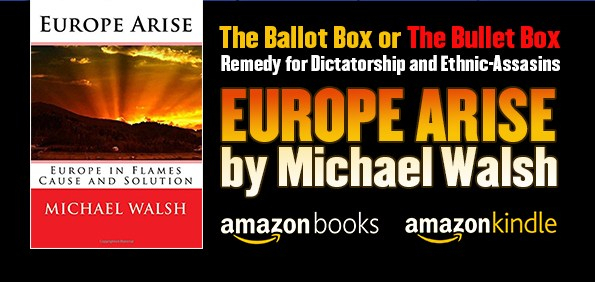 He eventually developed the Black Power movement, first while leading the Student Nonviolent Coordinating Committee (SNCC), later serving as the Honorary Prime Minister of the Black Panther Party (BPP), and lastly as a leader of the All-African People's Revolutionary Party (A-APRP).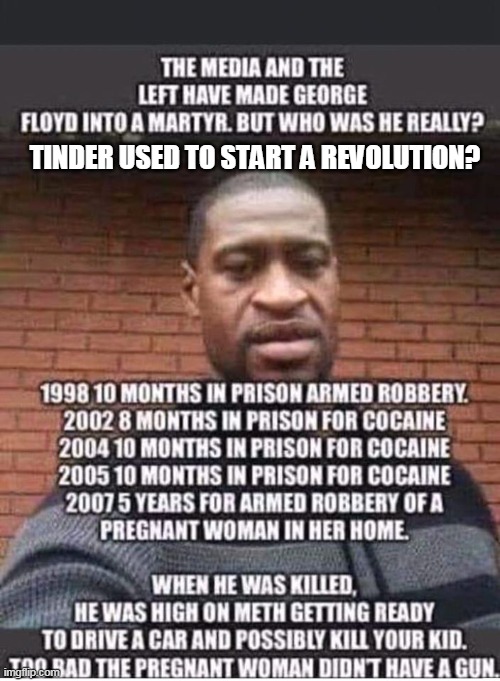 Inspired by Malcolm X's example, he articulated a philosophy of black power, popularised it by provocative speeches bull-horned without criticism by mainstream media.
Carmichael became one of the most controversial Black leaders of the late 1960s. J. Edgar Hoover, director of the FBI, secretly identified Carmichael as the man most likely to succeed Malcolm X as America's black messiah.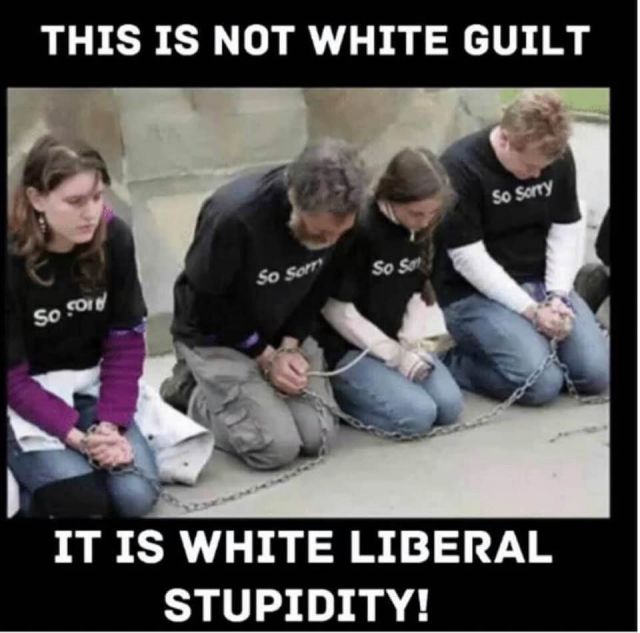 The FBI targeted him for personal destruction through its COINTELPRO program, and Carmichael fled to Africa in 1968. He re-established himself in Ghana, and then Guinea by 1969. There he adopted the new name of Kwame Ture and began campaigning internationally for revolutionary socialist Pan-Africanism.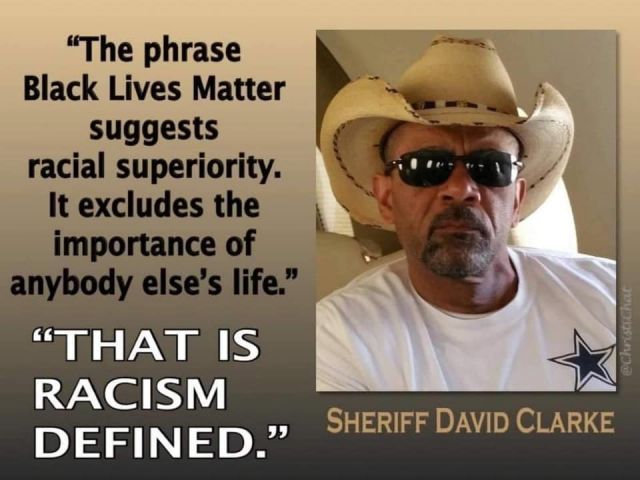 Remember, these legendary Black revolutionists and rapists are celebrated by liberal media as 'freedom fighters'; this is the same mainstream that spews vitriolic hatred over whites they claim are 'white supremacists' merely for defending white rights?
The solution, never again purchases a newspaper or buy into mainstream hate propaganda spun in favour of black revolutionary rapists. Never respond to advertisements. Save ALL Lives: boycott media and their advertisers.
Like this story? Share with friends!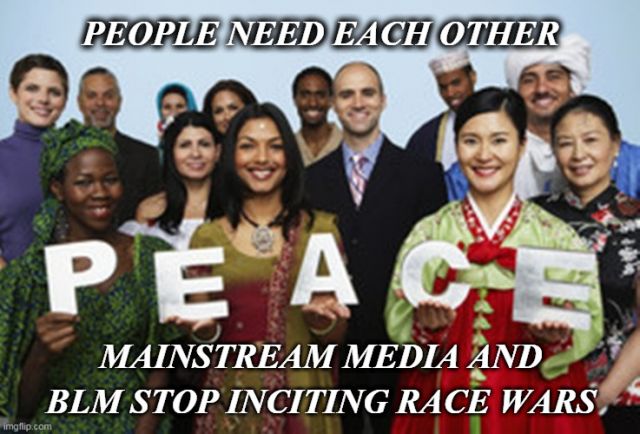 ALL LIVES MATTER! STOP RACE WAR!
MICHAEL WALSH is a worldwide journalist, broadcaster and author of 64 book titles with 36 years experience. Like other journalists of integrity, he no longer writes for corporate media, opting instead for true journalism.
NEVER MISS ANOTHER STORY: Home Page right-hand column scroll down and click FOLLOW. PLEASE LIKE US and SHARE.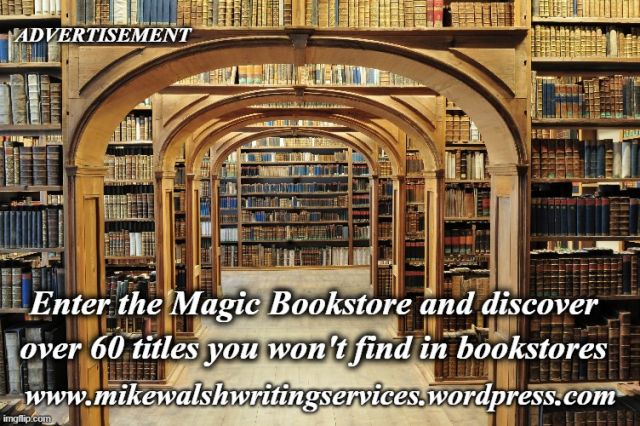 MICHAEL WALSH is a journalist, broadcaster and the author of RISE OF THE SUN WEEL, EUROPE ARISE, TROTSKY'S WHITE NEGROES, MEGACAUST, DEATH OF A CITY, WITNESS TO HISTORY, THE BUSINESS BOOSTER , THE FIFTH COLUMN VOLUME I and II, FOR THOSE WHO CANNOT SPEAK, IMMORTAL BELOVED, THE ALL LIES INVASION, INSPIRE A NATION Volume I, INSPIRE A NATION Volume II , SLAUGHTER OF A DYNASTY , REICH AND WRONG, THE RED BRIGANDS, RANSACKING THE REICH , SCULPTURES OF THE THIRD RIECH: ARNO BREKER AND REICH SCULPTORS , SCULPTURES OF THE THIRD RIECH: JOSEF THORAK AND REICH SCULPTORS , The Exiled Duke Romanov Who Turned Desert Into Paradise , THE DOVETAILS and other book titles. These illustrated best-selling books are essential for the libraries of informed readers.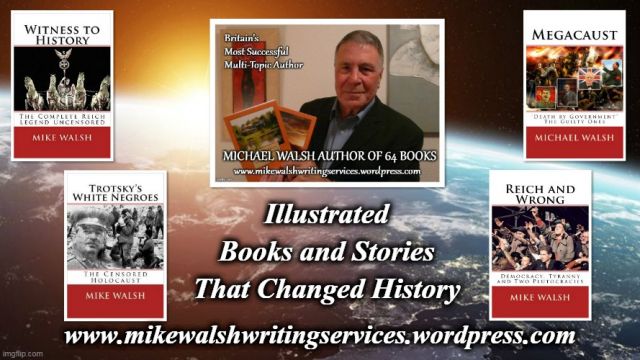 MICHAEL WALSH BOOK CLUB: Set up a Standing Order minimum of €25 (£25) to my UK bank account each month to receive every 3-months a FREE SIGNED copy of any book from our BUY FROM AUTHOR LINK.
THE BARNES REVIEW is considered by historians as the world's most prestigious source of bona fide essays and information. Michael Walsh is a key member of the periodical's Board of Contributing Editors. See www.BarnesReview.com https://barnesreview.org/
THE LIVERPOOL TETRALOGY
The revenge of a predator is a city-vigilante epic better than Death Wish A LEOPARD IN LIVERPOOL , 30 lavishly illustrated first-hand stories by a Liverpool sailor BELIEVING OF LIVERPOOL, Latest Killer-Thriller From Michael Walsh the City Vigilante Supremo The Stigma Enigma , A powerful thought-provoking paranormal romance The Soul Meets, How to form a naughty ménage a trois THE DOVETAILS.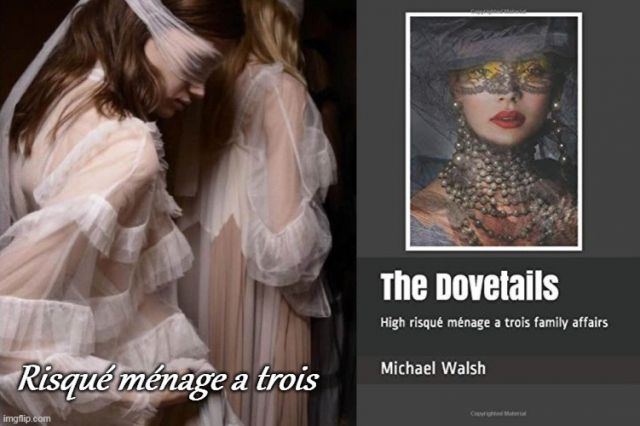 Latest Michael Walsh bestsellers: Those who fall victim to the taxman, banks and moneylenders are victims of legalised mugging DEBTOR'S REVENGE, The Business Booster shows you how to double your profits not your workload THE BUSINESS BOOSTER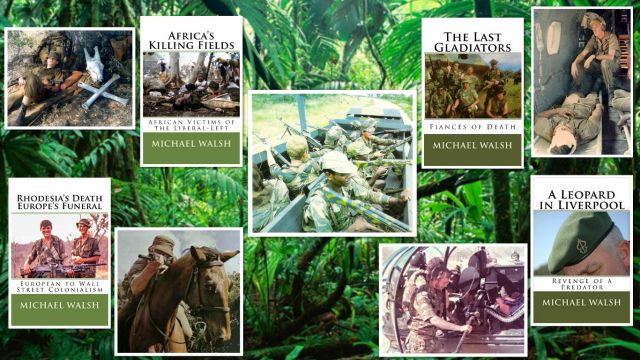 MICHAEL WALSH is a journalist, author, and broadcaster. His 64 books include best-selling RHODESIA'S DEATH EUROPE'S FUNERAL, AFRICA'S KILLING FIELDS, THE LAST GLADIATORS, A Leopard in Liverpool, RISE OF THE SUN WEEL, EUROPE ARISE, FOR THOSE WHO CANNOT SPEAK, THE ALL LIES INVASION, INSPIRE A NATION Volume I, INSPIRE A NATION Volume II , and many other book titles. These illustrated best-selling books are essential for the libraries of informed readers.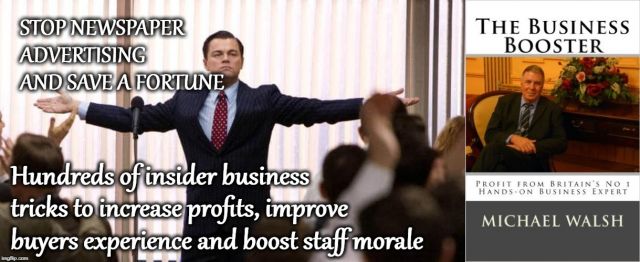 The dissident author's books available for purchase by visiting his website BOOKSTORE, BUY FROM AUTHOR and POETRY links.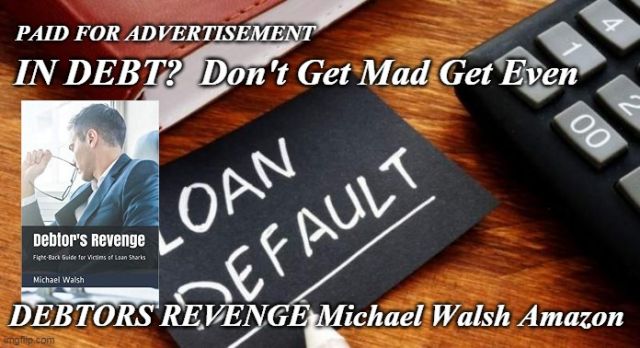 We are in debt to our donors (click ESPRIT DE CORP) who finance the distribution of spin-free real news and fearlessly expressed views.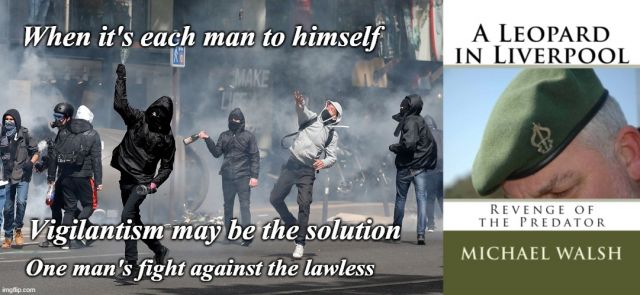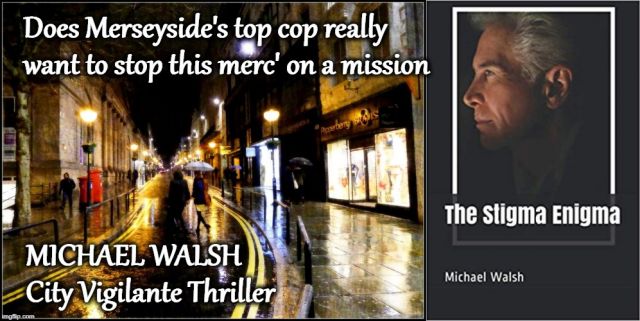 KEEP REAL NEWS OPEN: Donate by using Western Union, MoneyGram, Ria, registered mail or contact Michael Walsh: [email protected] or [email protected] 2) Follow our blog. 3) Share our stories and 4) buy our author-signed books. 5) Receive free newsletters by writing subscribe to [email protected]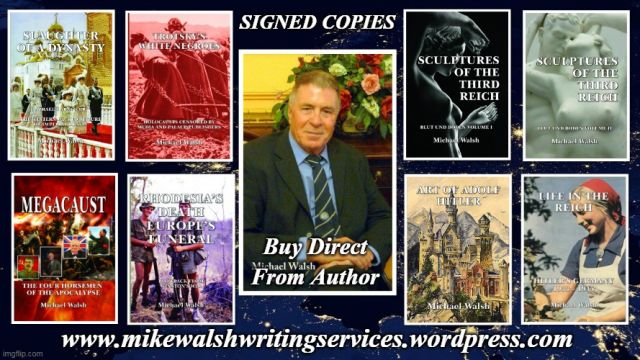 Michael Walsh currently has eight books listed under BUY DIRECT. Royalties will be ploughed into adding further popular titles declared taboo by the treacherous troika; Amazon, Facebook, and Mainstream Media. When ordering the book contact Michael Walsh by email [email protected] to receive your signed copy.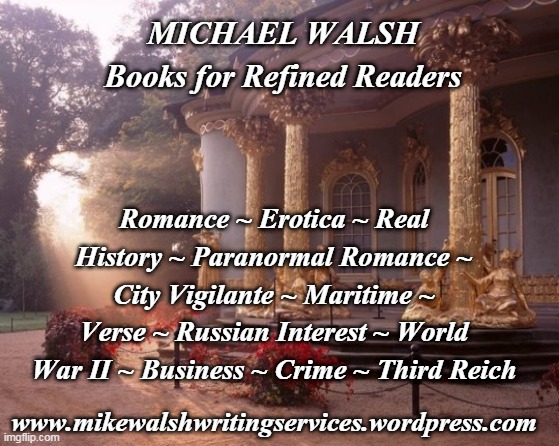 www.mikewalshwritingservices.wordpress.com
BOOKS THAT CHALLENGE, INSPIRE, INFORM Michael Walsh, 'Writer of the Year' with a strong global following. Nearly 64 interesting Amazon book titles famed for changing and improving lives. CLICK TO VIEW www.mikewalshwritingservices.wordpress.com
New stories every day!
THE ETHNIC-EUROPEAN
The Voice of Ethnic-Europeans Worldwide
https://europeansworldwide.wordpress.com/
https://ethnic-european.blogspot.com/
Before It's News®
is a community of individuals who report on what's going on around them, from all around the world.
Anyone can
join
.
Anyone can contribute.
Anyone can become informed about their world.
"United We Stand" Click Here To Create Your Personal Citizen Journalist Account Today, Be Sure To Invite Your Friends.