5 Most Famous Teachers From Mindvalley Teach How to Be a Better You
Saturday, June 5, 2021 11:43
% of readers think this story is Fact. Add your two cents.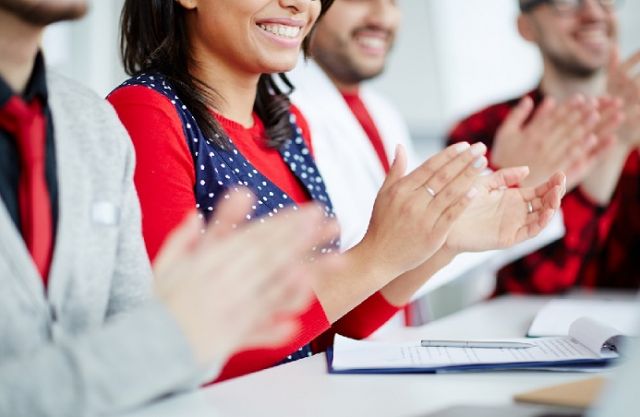 5 Most Famous Teachers From Mindvalley Teach How to Be a Better You
Mindvalley is a great platform for learning a lot of skills that aren't offered anywhere else on the Internet. Sure, Skillshare, Udemy, Coursera and all of those other platforms offer things that are helpful, and they're useful in their own way, but there really isn't anywhere else on the Internet where you can go and learn about Yoga, Spirituality, Metaphysics, or anything in between.
With Mindvalley, it's not uncommon to find courses, lectures, classes, and more on things such as personal empowerment, how to rewire and retool your brain to become more efficient at learning, or how to be a more conscious investor/entrepreneur, or even how you can improve yourself on a spiritual level. Mindvalley, is in essence, a place unlike anywhere else on the Internet to learn.
So of that, it's no surprise that Mindvalley gathers the top minds in various different fields to offer lessons and more to people who sign up. Of all the people they do have on the platform, here are the top five who you can expect to see and learn from on the platform right now. More in-depth review and personal experience with Mindvalley.
Jim Kwik
Jim Kwik is probably one of the most popular teachers on Mindvalley, and for a lot of good reasons! Early in life he says that he was called "The Boy with the broken brain", and he took that to heart to learn how to utilize the power of the brain and learn how to perfect memorization and such for quick learning that allows a person to retain all of the information that they've learned.
So it's no surprise Jim is someone who is called upon by a LOT of different powerful and influential people. From politicians to CEO's, Actors and other Celebrities, they all hire Jim to help with their learning needs and have used a lot of the methods and skills he's learned and taught over the years to quickly memorize, learn, and apply their knowledge.
Now on Mindvalley he's using what he's learned and all of the assets he's created to help others who want to take their brains and cognitive skills to the next level and improve every aspect of their memory.
Vishen Lakhiani
Vishen Lakhianai is probably the second most popular, and famous teacher on Mindvalley, and with good reason. Not only is he the founder and CEO of Mindvalley itself, but he's also an extremely talented and intelligent entrepreneur who has founded several successful companies, business ventures and other platforms which are all credited to his name; and is a keynote speaker who is highly sought after by major Corporations to teach his business skills.
As an example of his extraordinary business skills, he started Mindvalley with nearly zero startup capital when it first launched, started only with a small budget, and it quickly grew under his guidance to more than a $100 million company today, offering some of the best teachers for personal growth and training on the market today.
So what does he bring to Mindvalley other than his business skills? He offers lessons to other entrepreneurs who are interested in learning how they, too, can become a more conscious, self-aware entrepreneur and how they can use the Silva Mind Method to train themselves into changing their state of consciousness, develop stronger intuition and access higher levels of creativity. All of which Vishen Lakhiani credits to his amazing success.
Katherine Woodward Thomas
Katherine Woodward Thomas is the author of the New York Times Bestseller "Conscious Uncoupling: 5 Steps to Living Happily Ever After" which was nominated for a "Books for a Better Life" award, and is available on Mindvalley to bring her wisdom, intelligence, and lessons to the platform to help other eager people.
So what exactly is Uncoupling and what is it that she offers? There are dozens, if not hundreds, of guides out there that teach people how to be better lovers and partners when it comes to being a couple: Everything from communication, to bonding, spending time together and everything else in between. However there aren't really a whole lot of books that come to 'uncoupling' and what happens if a relationship just falls apart.
After all, it's natural that sometimes things don't work out. However not many people teach proper ways to communicate, and healthily disengage from one another that leaves little to no trauma and is respectful to each individual. That's where Katherine Woodward Thomas steps in, teaching in both an informative, and transformative manner on how people who are no longer in love with one another can still separate together and remain a part of each other's lives, or at least leave on well enough terms with one another.
Nassim Haramein
Nassim Haramein is considered one of Mindvalley's most popular and famous teachers simply because of what he represents as a scientist. Often, people think that Science and Spirituality are separate from one another with little to no common ground. Because of these arguments often springs up between people over a multitude of fundamental questions about human nature and our place within the world.
What Nassim Haramein teaches however is that it's possible to bridge both Science AND Spirituality together into one seamless discipline. He has spent over 30 years researching and connecting various scientific skills between mathematics, cosmology, quantum mechanics, biology, chemistry, anthropology, yoga, astrology, and more and showing how everything is interconnected to one another.
In short the man is considered a world renowned genius and many on the Mindvalley Platform leave his lessons feeling relieved, enlightened and improved in one way or another.
Marisa Peer
Marisa Peer is a therapist who is the creator of the award winning "Rapid Transformational Therapy (RTT)", and is a world renowned bestselling author, motivational speaker and Personal Development Expert. Her Therapy, as well as her expertise on personal development, has helped so many people around the world that it's earned her respect and admiration not only on Mindvalley, but everywhere she goes.
Of her therapy, RTT is a therapy which combines the benefits of Hypnosis Therapy, Cognitive Behavioral Therapy, Psychotherapy, Neuro Linguistic Programming and Regression Therapy all in one to quickly access what a person needs both physically and emotionally and deliver rapid, permanent results.
Of her Life Development, she's gathered hundreds of thousands of views on her personal YouTube channel that talks about a myriad of different subjects which range from taking control of one's life and combating fear to other things all designed to motivate a person into succeeding. There's little wonder between her Therapy, her Motivation and her Drive to succeed that people want to hear more of what she has to say.
And really that's a list of the top 5 famous teachers on Mindvalley right now. Of course, there are MORE than these five, and every year Mindvalley is growing at an exponential rate.
Before It's News®
is a community of individuals who report on what's going on around them, from all around the world.
Anyone can
join
.
Anyone can contribute.
Anyone can become informed about their world.
"United We Stand" Click Here To Create Your Personal Citizen Journalist Account Today, Be Sure To Invite Your Friends.