Covid vaccine the truth*****BREAKING NEWS***** TRUTHCopyright 2021 ©
Wednesday, March 24, 2021 11:44
% of readers think this story is Fact. Add your two cents.

Vaccine TRUTH video link here…..!!!!!<<<<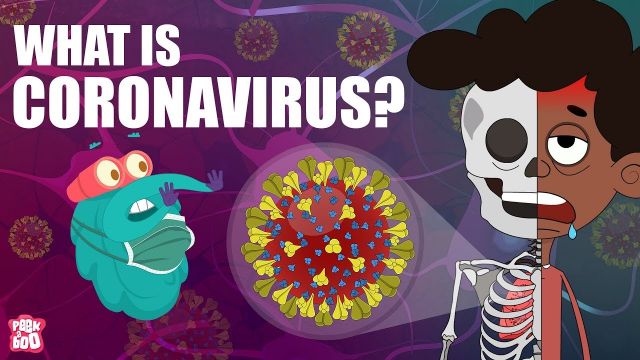 The reason for all the madness is because Christ has returned and is walking the earth today. And the media & governments are trying to cover it up. www.lordrayel.org click the link for more information
https://vk.com/congregation_of_lord_rayel …..JOIN US HERE
https://www.facebook.com/groups/ICoLR/ …..JOIN US HERE ALSO
https://sciencebasedmedicine.org/can-mrna-based-covid-19-vaccines-cause-prion-disease<<<<
Exerpt below. full story in link.
Ever since the COVID-19 pandemic began and antivaxxers made common cause with COVID-19 cranks, deniers, and conspiracy theorists, I've been repeating a simple message: Everything old is new again. The pandemic has resulted in a lot of scientists and other people paying attention to the antivaccine movement in a way that they never have before. Many of these newbies have been amazed at some of the antivaccine misinformation and disinformation that have been spread about the new COVID-19 vaccines. False antivax claims about these vaccines include a veritable antivax "greatest hits" of pseudoscience, conspiracy theories, and distortions, a veritable playbook of claims that COVID-19 vaccines kill, cause miscarriages and/or infertility, cause autoimmune disease, "permanently alter your DNA", are unnecessary because COVID-19 is not dangerous, that the number of cases are exaggerated, and that the vaccines are filled with "toxins" (in the case of the mRNA vaccines, the lipid nanoparticles used to encapsulate the mRNA coding for COVID-19 spike protein). Now two more famous antivax claims from the past are popping up in my social media feeds, and they are related. I'm referring to the false claim that the COVID-19 vaccines cause prion disease and that they cause Alzheimer's disease. We have "immunologist" Dr. J. Bart Classen to thank for this disinformation and antivaxxers like Robert F. Kennedy, Jr. for spreading it.
First, let's show how his claim is yet another example of my adage regarding disinformation about the COVID-19 vaccine that "everything old is new again".
Vaccines and Alzheimer's disease: A brief history
One of the earliest antivaccine claims that I ever dealt with was a rather specific claim about the influenza vaccine. I first encountered it when Bill Maher parroted it in an interview with Larry King on Larry King Live, way back in December 2005. (Yes, you read that correctly, 2005.) I think it's useful to recount what Maher said in this exchange:
MAHER: I'm not into western medicine. That to me is a complete scare tactic. It just shows you, you can…

KING: You mean you don't get a — you don't get a flu shot?

MAHER: A flu shot is the worst thing you can do.

KING: Why?

MAHER: Because it's got — it's got mercury.

KING: It prevents flu.

MAHER: It doesn't prevent. First of all, that's…

KING: I haven't had the flu in 25 years since I've been taking a flu shot.

MAHER: Well, I hate to tell you, Larry, but if you have a flu shot for more than five years in a row, there's ten times the likelihood that you'll get Alzheimer's disease. I would stop getting your…

KING: What did you say?

MAHER: That went better in rehearsal but it was still good. Absolutely, no the defense against disease is to have a strong immune system. A flu shot just compromises your immune system.
Where did the claim that getting a flu shot more than five years in a row increases your risk of someday developing Alzheimer's disease originate? While I'm not sure where the claim that the flu shot predisposes to Alzheimer's disease truly originated, I'm pretty sure I know where the specific claim about five years' worth of flu shots increasing the risk of Alzheimer's disease by ten-fold came from. At the time, a search on that hoary old crank and conspiracy theory website Whale.to quickly revealed this gem from a conference held by the antivaccine group National Vaccine Information Center (NVIC) in 1997:
TRUTHCopyright 2021 ©
Before It's News®
is a community of individuals who report on what's going on around them, from all around the world.
Anyone can
join
.
Anyone can contribute.
Anyone can become informed about their world.
"United We Stand" Click Here To Create Your Personal Citizen Journalist Account Today, Be Sure To Invite Your Friends.