Sit Back, And Watch Me Be Right.
Sunday, May 23, 2021 6:09
% of readers think this story is Fact. Add your two cents.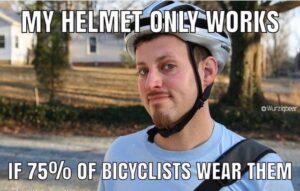 Update:The following may seem like I am tooting my own horn a bit (and in the first paragraph I am) but what I am saying here as a conclusion is extremely likely to happen, JUST WATCH IT HAPPEN. The magnetic spots are very likely to spread due to the fact that the shot is genetic modification, and "magnetic everywhere" may end up being the new normal.
Every last thing you are reading on the web about magnetic vaxxes, AND the fact that the vaccinated can't go into an MRI if they did not get the saline started on this site. All others are building on what started here. And since I was the first with this, I am going to take it a step further and tell you the next step in all of this, in sequence, with the last part of the sequence not admitted to yet, but it eventually will be:
1. The shots are not vaccines, instead they are GMO shots that program your body to rob it's blood of iron and build with that iron. I have not seen anyone else state even step 1 elsewhere yet, but this is the reason for the clotting, it is not the spike protein. Whatever the body is being commanded to do by the shot to get the iron out of the blood is being seen as an attack by the blood that is causing clotting. Blood clots when it detects an injury, it is how it blocks a vessel to stop bleeding. When attacked for it's iron, it sees the attack as an injury and then clots, it is that simple and when it all washes out 3 years from now, there won't be anything other than this said. 2. Once taken from the blood, the iron is somehow transported back to the injection site where it is transported across cell membranes that normally won't accept iron, but it is being accepted. I do not know how this could possibly be done, but it is being done.
3. Once the iron is inside the cell, another aspect of the vaccine – possibly the spike protein – is assembling the iron into crystals that span the entire length of the cells and it is doing it without killing the cells. I had assumed an extra-cellular structure was being built but today I came across something that indicates that the structures are being built inside the cells themselves, all the way to the epidermis just under stratum cornicum which puts the magnetism right on the surface, and that's what the magnets are sticking to. Mark my word, I am right. I am 100 percent right that the magnetism is originating right from the epidermis (and probably a lot deeper also) but the epidermis is involved.
One of the earlier studies I quoted stated that these iron crystals were tested in the brains of lab rats and when exposed to a magnetic or electromagnetic signal, they could modify behavior. That's probably one of the big goals with this shot, but clearly there's something else going on also.
I firmly believe that if I had not served the early magnet stick vids on this site so they could not be censored, this would have been successfully censored and no one would be aware of anything on this topic. But the genie is now out of the bottle, and it is not going back in. Watch everything I said here be SPOT ON, no matter what trollage you see these people CANNOT go into an MRI EVER AGAIN and over time the magnets are going to stick more and more strongly, possibly across their entire bodies. This mess is not going to reverse itself, the body has been programmed to do this as if it was a natural function. This is not going to go away.
The most important quote from the link above: "To make the new crystals, the researchers fused genes encoding ferritin and Inkabox-PAK4cat and expressed the new protein in human cells in a petri dish. The resulting crystals, which grew to about 45 microns in length (or about half the diameter of a human hair) after 3 days, did not affect cell survival."
IN OTHER WORDS: The iron crystals grow SO LONG they stretch the cells out but don't puncture the cell membrane and kill the cell. They are programmed to the max size the body can survive making, and that's why the magnets stick. Cells are a LOT smaller than half the width of a human hair, this is stretching the hell out of them.
AVOID THE CORONA JAB AT ALL COSTS, EVEN IF ONLY OUT OF SELF RESPECT. I was surprised by this, how audacious the people who did these shots really are.
Snopes would "debunk" this because the linked report does not have the words "epidermis" and "stratum cornicum" in it, when the fact those cells have to be involved to make the magnet stick is OBVIOUS.
AND #4: Once the top layer of epidermis dies to make stratum cornicum, the magnetic properties would be smack dab on the surface. Once this really comes home to roost, the skin that flakes off will stick to a magnet. God only knows how much losing iron from the body that way is going to impact people and kick off problems with anemia, but you can safely bet the creators of this shot don't care. Maybe that's why they are now working so hard to stifle meat consumption. Speed up the impending slow kill.
And they'll just sit there and laugh as possibly the most key element in the body flakes away as room dust, leaving people in horrible condition, possibly even dead. Whatever happens will be determined by how widespread the magnetic effects eventually become. If they become widespread, where a magnet will stick practically anywhere, this is going to be killing people because their blood will be too raped of iron to carry oxygen and that iron will be sloughed away as lost skin. The body does not lose iron that way naturally, how's that going to work out? MY BET: NOT WELL AT ALL.
JUST WATCH. you heard it here first. The full effects of this will take a couple years to play out. But if things go as bad as they could, they will.
www.jimstoneis
http://www.voterig.com/9zo6.html
Source:
https://tapnewswire.com/2021/05/sit-back-and-watch-me-be-right/
Before It's News®
is a community of individuals who report on what's going on around them, from all around the world.
Anyone can
join
.
Anyone can contribute.
Anyone can become informed about their world.
"United We Stand" Click Here To Create Your Personal Citizen Journalist Account Today, Be Sure To Invite Your Friends.