WARNING: The Global Campaign To Vaccinate The World Is Actually A Pharmaceutical-Driven Biosecurity Military Agenda Designed To Enslave Us
Sunday, January 3, 2021 17:25
% of readers think this story is Fact. Add your two cents.

I have studied WWII and the Nazis for far too long to not recognize true evil when I see it, and this is stunningly-pure, 100 proof pure end times evil of the highest magnitude. You do what you want, but as for me and my house, we will not be accepting any government-issued vaccines.
Over the years, I have made it a habit to listen to what people have to say, whether they are of "our crowd" or not, because when you do that you will occasionally here some pretty astounding and profound things. For example, Liberal poet Maya Angelou and I have very little in common, almost nothing, but when she said "when someone shows you who they are, believe them", that was an incredible and hard-hitting truth. Today I listened to Robert Kennedy Jr. talk about what's really behind the current COVID-19 vaccination scheme, and let me tell you something, old Bobby boy hit it out of the park. The video is below and I urge to watch it.
"Behold ye among the heathen, and regard, and wonder marvellously: for I will work a work in your days, which ye will not believe, though it be told you." Habakkuk 1:5 (KJB)
Kennedy called out the New World Order, exposing what he says is a "Pharmaceutical-Driven Biosecurity Agenda" behind the frenzied plan currently underway to vaccinate the entire world with the mRNA vaccine which is unproven and untested. Kennedy went on to compare the global campaign to the medical experiments done by the Nazis in the concentration camps, where they forcibly injected vaccines into Jews and gypsies to see what would happen.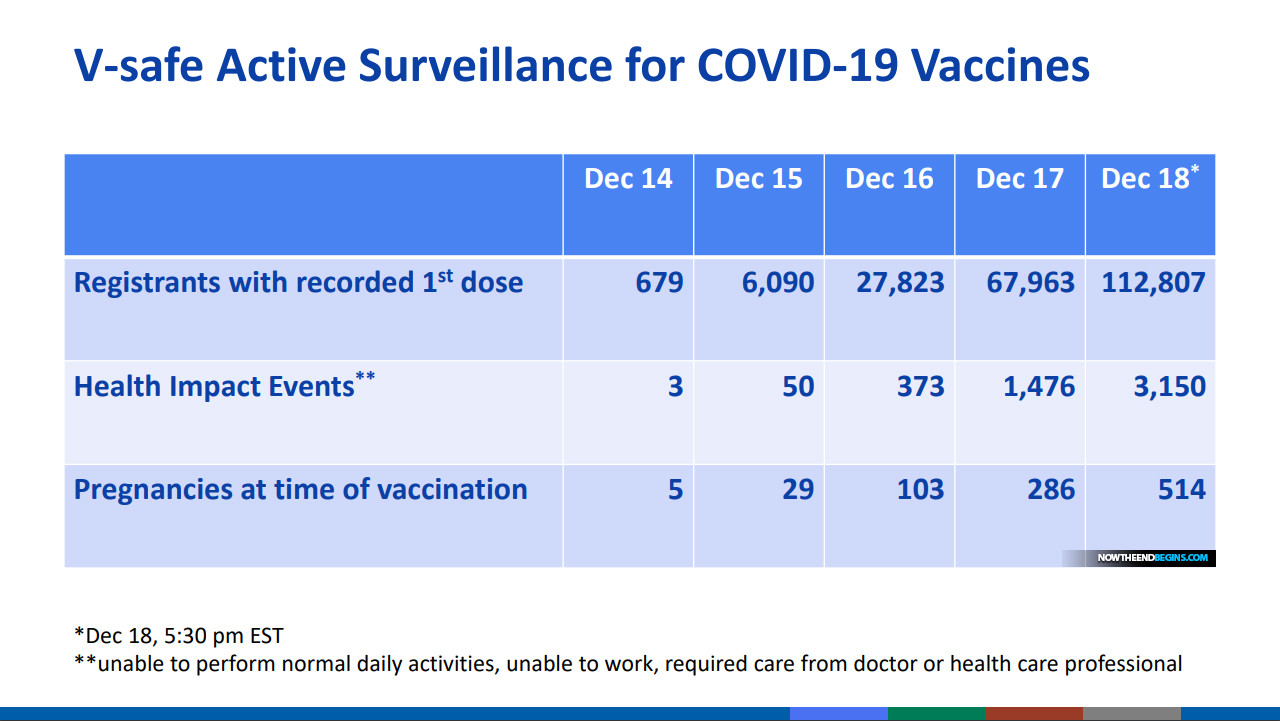 The Holocaust Museum website says "At the German concentration camps of Sachsenhausen, Dachau, Natzweiler, Buchenwald, and Neuengamme, scientists used camp inmates to test immunization compounds and antibodies for the prevention and treatment of contagious diseases, including malaria, typhus, tuberculosis, typhoid fever, yellow fever, and infectious hepatitis." Basically, the Nazis invented unproven compounds and tested them out on their victims, not unlike what is happening right now in 2021. Already thousands of people have had adverse reactions to the mRNA vaccines, people have died, people have gotten Bell's Palsy, people have tested positive for HIV, and the growing list of shocking side effects grows by the day.
"It was as if we'd landed on another planet. It was a place of extreme terror. My friend who was arrested together with me – I was seventeen, he was twenty – told me when he arrived: 'I won't survive this more than three months.' And indeed, three months later, he was dead." source
This scheme to vaccinate the world is evil, it's deadly, and it is exactly what the book of Revelation warns us about. The end result will be a true global enslavement to the state where all of our actions are catalogued, every move we make followed, every conversation listened to as the One World Government that is now rising takes over. None of this is science, the mandated mask wearing, standing 6 feet apart, it is all a psyop to control us, and guess what? It is succeeding beyond the wildest dreams of the New World Order, they have hit the jackpot and will exploit this until there is nothing left.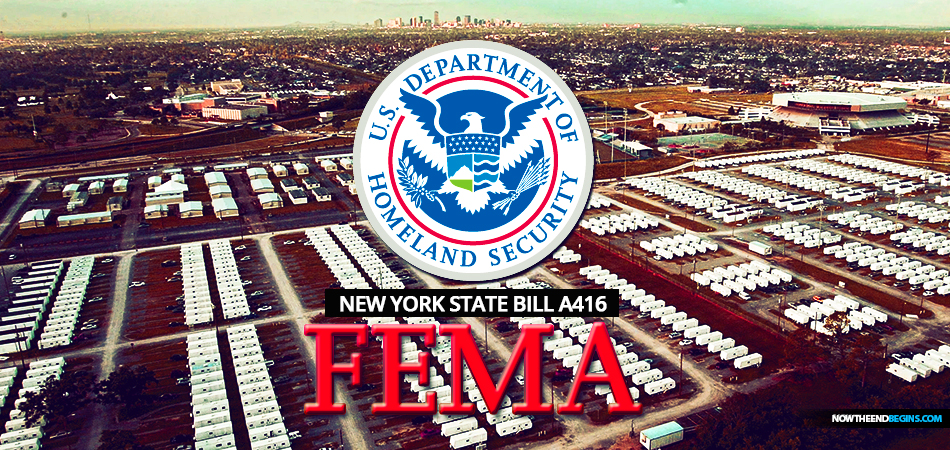 I have studied WWII and the Nazis for far too long to not recognize true evil when I see it, and this is stunningly-pure, 100 proof pure end times evil of the highest magnitude. You do what you want, but as for me and my house, we will not be accepting any government-issued vaccines. Lest you think I exaggerate, check out Bill A416 currently before the New York State Assembly and you'll see what I am talking about. All of this is preparation for Antichrist and the coming Mark of the Beast that will be released after the Pretribulation Rapture of the Church takes place.
COVID Vaccine And The Pharmaceutical-Driven, Biosecurity Military Agenda
Listen to Robert Kennedy speak passionately about what's actually behind the current global campaign to vaccinate the entire world with the mRNA vaccine. This is not science we see unfolding before us, instead we are watching a Pharmaceutical-Driven Biosecurity Military Agenda promoted by the New World Order.
Now The End Begins is your front line defense against the rising tide of darkness in the last Days before the Rapture of the Church
When you contribute to this fundraising effort, you are helping us to do what the Lord called us to do. The money you send in goes primarily to the overall daily operations of this site. When people ask for Bibles, we send them out at no charge. When people write in and say how much they would like gospel tracts but cannot afford them, we send them a box at no cost to them for either the tracts or the shipping, no matter where they are in the world. Even all the way to South Africa. We even restarted our weekly radio Bible study on Sunday nights again, thanks to your generous donations. All this is possible because YOU pray for us, YOU support us, and YOU give so we can continue growing.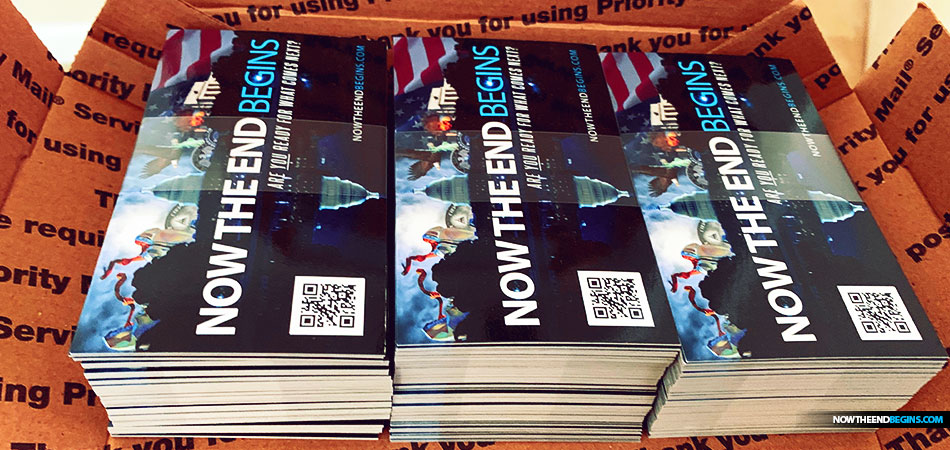 But whatever you do, don't do nothing. Time is short and we need your help right now. If every one of the 15,860+ people on our daily mailing list gave $4.50, we would reach our goal immediately. If every one of our 150,000+ followers on Facebook gave $1.00 each, we would reach 300% of our goal. The same goes for our 15,900 followers on Twitter. But sadly, many will not give, so we need the ones who can and who will give to be generous. As generous as possible.
"Looking for that blessed hope, and the glorious appearing of the great God and our Saviour Jesus Christ;" Titus 2:13 (KJV)
"Thank you very much!" – Geoffrey, editor-in-chief, NTEB
---
The post WARNING: The Global Campaign To Vaccinate The World Is Actually A Pharmaceutical-Driven Biosecurity Military Agenda Designed To Enslave Us appeared first on Now The End Begins.
Source:
https://www.nowtheendbegins.com/warning-global-campaign-to-vaccinate-world-is-pharmaceutical-driven-biosecurity-military-agenda-designed-to-enslave-humanity-new-world-order-antichrist/
Before It's News®
is a community of individuals who report on what's going on around them, from all around the world.
Anyone can
join
.
Anyone can contribute.
Anyone can become informed about their world.
"United We Stand" Click Here To Create Your Personal Citizen Journalist Account Today, Be Sure To Invite Your Friends.