As We Watch The Full Import Of The Great Reset Come Into View, It Is A Frightening And Dystopian Future The New World Order Is Bringing To Us
Thursday, April 8, 2021 12:09
% of readers think this story is Fact. Add your two cents.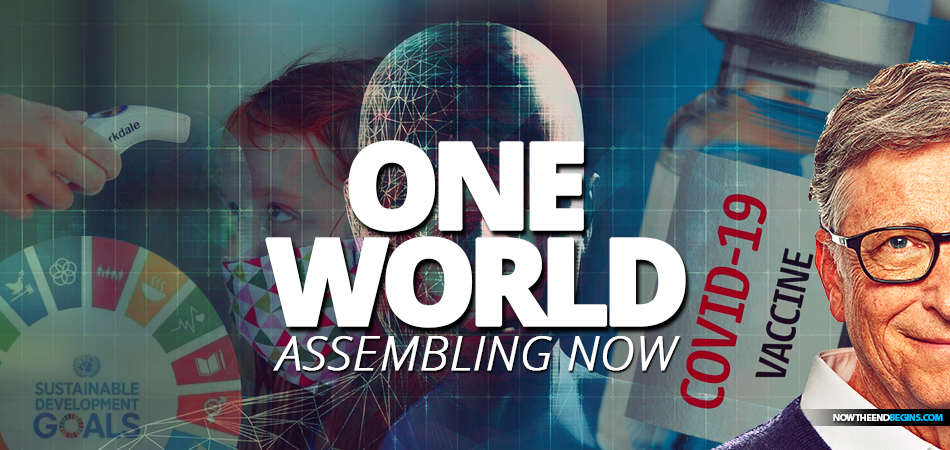 The Fourth Industrial Revolution, finally, will change not only what we do but also who we are. It will affect our identity and all the issues associated with it.
Speaking at a virtual meeting of the environmental charity Conservation International the other day, Prince William slipped in a codeword to tip his hat to the actual agenda he and his New World Order buddies are promoting. He said 'All of us, across all sectors of society, and in every corner of the globe must come together to fundamentally reset our relationship with nature and our trajectory as a species.' That codeword 'reset' tells you everything you need to know about, well, everything. So let's connect all the dots, shall we?
"Saying with a loud voice, Fear God, and give glory to him; for the hour of his judgment is come: and worship him that made heaven, and earth, and the sea, and the fountains of waters. And there followed another angel, saying, Babylon is fallen, is fallen, that great city, because she made all nations drink of the wine of the wrath of her fornication." Revelation 14:7,8 (KJB)
The 'great reset' has a lot of working parts, so many in fact that you may be tempted to think they are different events when in fact they are one in the same event. So today I want to give you a high level overview of the actual and active nefarious plan by the New World Order, happening now, to bring the whole world into submission to the authority of Antichrist.
The Great Reset
The Great Reset: Think about COVID-19, the lockdowns, the economic crashes, the mandatory mask wearing, the race riots, ANTIFA, ID2020, Bill Gates, Black Lives Matter, the Declaration Of Human Fraternity, Chrislam, ponder for a moment on all of it. When you have wrapped your head around all those things, now wrap your head around this. Everything we have been experiencing, it is all part of the Great Reset, and it is all driving towards the same outcome. That is, the resetting of the entire world to prepare the people for the arrival of Antichrist. That's how close we are to seeing him step out of the shadows and onto the world stage.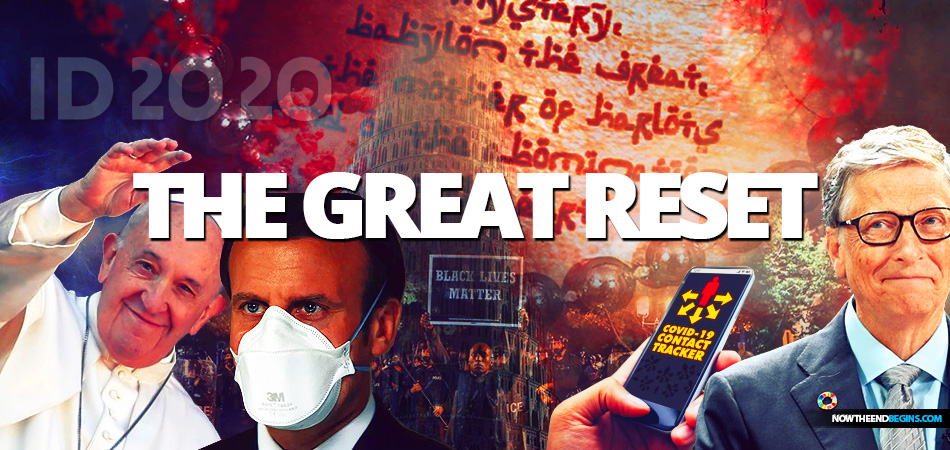 2030 Agenda for Sustainable Development
2030 Agenda for Sustainable Development: This nasty little bit of God-hating peace posturing comes to us straight from the pit of Hell via the United Nations, and it envisions a world at peace without the interference of Almighty God who created it. Take a look what this plan is, in their own words, all about and you will see what I mean.
"This Agenda is a plan of action for people, planet and prosperity. It also seeks to strengthen universal peace in larger freedom. We recognise that eradicating poverty in all its forms and dimensions, including extreme poverty, is the greatest global challenge and an indispensable requirement for sustainable development. All countries and all stakeholders, acting in collaborative partnership, will implement this plan. We are resolved to free the human race from the tyranny of poverty and want and to heal and secure our planet. We are determined to take the bold and transformative steps which are urgently needed to shift the world onto a sustainable and resilient path. As we embark on this collective journey, we pledge that no one will be left behind." source
Lol, they say that "no one will be left behind", but in reality they all will be left behind! The prophet Zephaniah tells us what the fate of the United Nations shall be when we return with King Jesus Christ to fight the Battle of Armageddon at the Second Coming.
"Therefore wait ye upon me, saith the LORD, until the day that I rise up to the prey: for my determination is to gather the nations, that I may assemble the kingdoms, to pour upon them mine indignation, even all my fierce anger: for all the earth shall be devoured with the fire of my jealousy." Zephaniah 3:8 (KJB)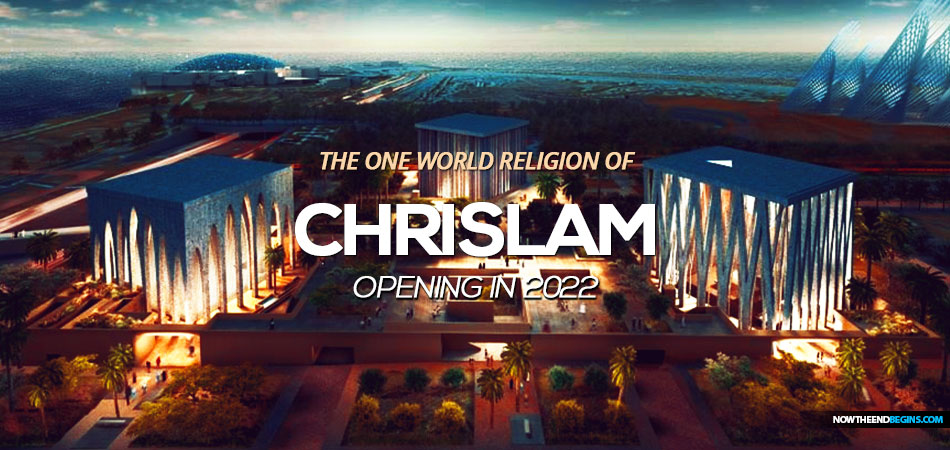 The One World Religion Of Chrislam
The One World Religion Of Chrislam: Revelation 13, 17 and 18 shows us the Antichrist ruling a political kingdom and the False Prophet ruling a spiritual kingdom. John the Baptist was the 'advance man' for Jesus Christ, and the False Prophet will do the same for Antichrist. Pope Francis, looking for all the world like the False Prophet, officially birthed the One World Religion of Chrislam, and back in February, Chrislam was officially codified into universal recognition by the United Nations. Chrislam is the spiritual component to the Great Reset.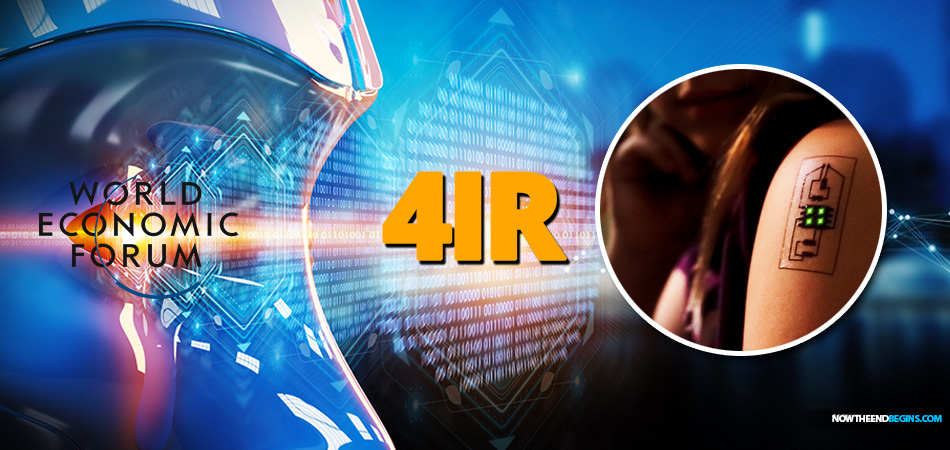 The Fourth Industrial Revolution
The Fourth Industrial Revolution: Awake, yet? I hope you are, because this is what the Fourth Industrial Revolution is all about, and yes, it is being brought to us by the exact same group of people that gave us COVID-19, the global lock-downs, the crashing of the world economies, the coronavirus vaccine and the digital Immunity Passport by the ID2020 Alliance. Everything that has happen since the start of 2020, all these wacky, crazy, 'living in Revelation' events are all from the same people and geared towards bringing about the same end, the New World Order. This is what all the other stuff has been about, and what it is all leading to. This is not some hazy, far-flung prediction, it is an accurate depiction of what is happening all around us right now.
"Let us hear the conclusion of the whole matter: Fear God, and keep his commandments: for this is the whole duty of man. For God shall bring every work into judgment, with every secret thing, whether it be good, or whether it be evil." Ecclesiastics 12:13,14 (KJB)
Are you starting to see what I am talking about, these are not all different end times agenda items, they are the same agenda item. Everything you have been watching happen over the last 13 months are different arms of the same beast, and The Beast, who is on his way right now, will be the crown jewel in the ungodly crown of evil. COVID, lockdowns, vaccines, vaccination passports and everything else are the tools by which this new order is being fashioned.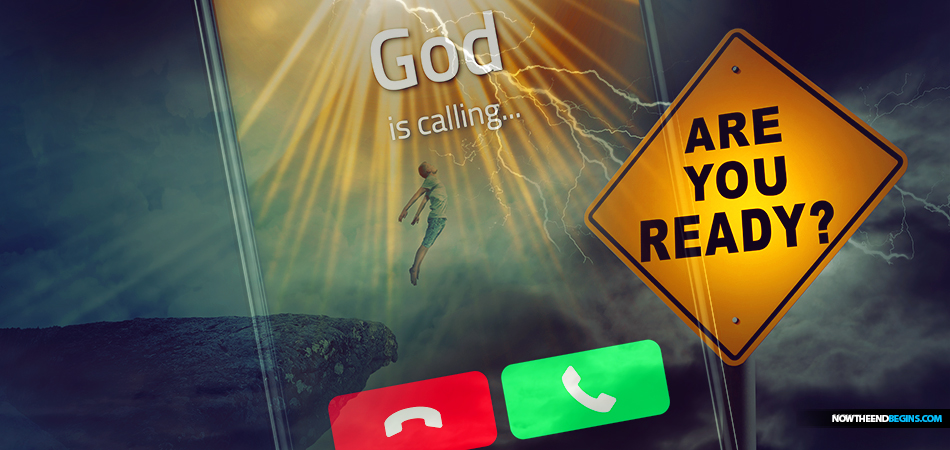 Be honest, saved or lost you feel what's happening, you know things are never going to go back to the way they were before. You find yourself in the uncomfortable position of being in the middle of two worlds that are suddenly in motion, one going out and one coming in. Every day is unsettling on every level, and it is affecting you in ways you can hardly even put into words. So let me tell you what's right now happening. If you're saved but lukewarm, consider this your wakeup call. If you're lost and headed for Hell, consider this your rescue operation, this is your red pill of truth.
"Behold ye among the heathen, and regard, and wonder marvellously: for I will work a work in your days, which ye will not believe, though it be told you." Habakkuk 1:5 (KJB)
The good news is if you're saved, you're about to get out of here in the what the King James Bible describes as the Pretribulation Rapture of the Church. Those of you who are bible believers and on the front lines of the end times, you know exactly what I am talking about. If you're saved but a lukewarm Laodicean, you're going in the Rapture with us, but it's not all good news for you. The reason for that is when you get to Heaven, you will stand before Jesus Christ at the Judgment Seat of Christ, and there you will have to explain why you got nothing done for the Lord while you lived on Earth. You will face loss of rewards, and you will shed tears of sorrow in Heaven. Your salvation can never be lost, but you will lose plenty of other things at the Judgment Seat. Let these words sink down into your brain, meditate on the high cost of sitting on the sidelines, and then change it while you still can.
Now The End Begins is your front line defense against the rising tide of darkness in the last Days before the Rapture of the Church
When you contribute to this fundraising effort, you are helping us to do what the Lord called us to do. The money you send in goes primarily to the overall daily operations of this site. When people ask for Bibles, we send them out at no charge. When people write in and say how much they would like gospel tracts but cannot afford them, we send them a box at no cost to them for either the tracts or the shipping, no matter where they are in the world. Even all the way to South Africa. We even restarted our weekly radio Bible study on Sunday nights again, thanks to your generous donations. All this is possible because YOU pray for us, YOU support us, and YOU give so we can continue growing.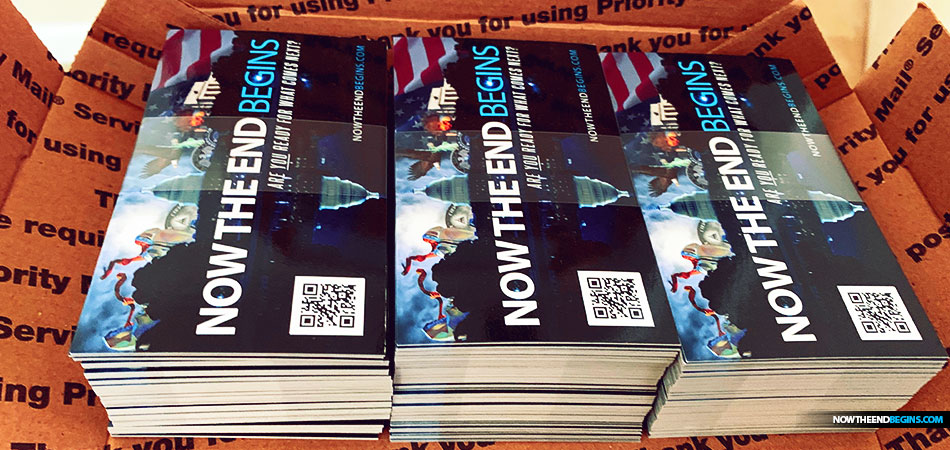 But whatever you do, don't do nothing. Time is short and we need your help right now. If every one of the 15,860+ people on our daily mailing list gave $4.50, we would reach our goal immediately. If every one of our 150,000+ followers on Facebook gave $1.00 each, we would reach 300% of our goal. The same goes for our 15,900 followers on Twitter. But sadly, many will not give, so we need the ones who can and who will give to be generous. As generous as possible.
"Looking for that blessed hope, and the glorious appearing of the great God and our Saviour Jesus Christ;" Titus 2:13 (KJV)
"Thank you very much!" – Geoffrey, editor-in-chief, NTEB
The post As We Watch The Full Import Of The Great Reset Come Into View, It Is A Frightening And Dystopian Future The New World Order Is Bringing To Us appeared first on Now The End Begins.
Source:
https://www.nowtheendbegins.com/new-world-order-great-reset-fourth-industrial-revolution-chrislam-all-same-thing-tribulation-antichrist/
Before It's News®
is a community of individuals who report on what's going on around them, from all around the world.
Anyone can
join
.
Anyone can contribute.
Anyone can become informed about their world.
"United We Stand" Click Here To Create Your Personal Citizen Journalist Account Today, Be Sure To Invite Your Friends.