United States Supreme Court Issues Major New Ruling Expanding 2nd Amendment Gun Rights As Justices Appointed By Trump Now Paying Dividends
Thursday, June 23, 2022 13:33
% of readers think this story is Fact. Add your two cents.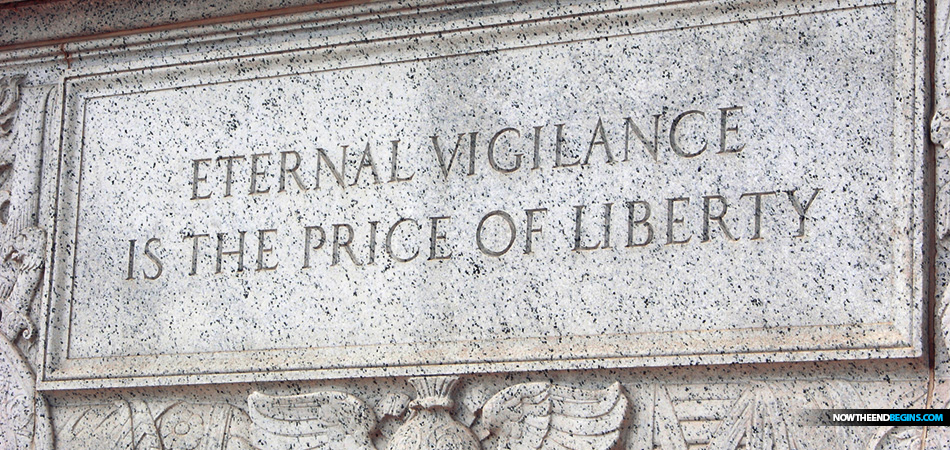 In a major expansion of gun rights, the Supreme Court said Thursday that Americans have a right to carry firearms in public for self-defense.
Democrats are howling right now over the stunning decision by the Supreme Court to expand gun rights in New York, striking down a previous gun law that prohibited legal gun carry. But their faux outrage is nothing compared to what's going to take place when the Supreme Court reverses Roe v. Wade, then you'll see some good old fashioned Democratic domestic terrorism like you did in the summer of 2020.
"For though we walk in the flesh, we do not war after the flesh: (For the weapons of our warfare are not carnal, but mighty through God to the pulling down of strong holds;) Casting down imaginations, and every high thing that exalteth itself against the knowledge of God, and bringing into captivity every thought to the obedience of Christ; And having in a readiness to revenge all disobedience, when your obedience is fulfilled." 2 Corinthians 10:3-6 (KJB)
The idea that because of school shootings, however horrific they are, we need to get rid of guns is not only stupid, it's disingenuous as well. Why do I say that? Because look here, every day in America around 32 people are killed in car crashes involving alcohol. That's 11,680 people every year, man! Do lawmakers place a ban on cars? No. Do lawmakers place a ban on alcohol? No. What are they doing to stop the wholesale slaughter of 11,680 Americans killed by alcohol? Nothing. Why is there no outrage over this? Because no one cares when a problem doesn't serve to advance a political agenda, that's why. Abolishing the 2nd Amendment is the fever dream of every Liberal, because Democrats long for the day when they will rule over a disarmed and helpless populace. One really good thing that Trump did while president was the focusing on appointing judges and justices on every level of the US court system. That was really, really smart, and it paying big dividends now for all freedom loving Americans.
Supreme Court expands gun rights, striking New York limits
FROM THE ASSOCIATED PRESS: The decision follows recent mass shootings and is expected to ultimately allow more people to legally carry guns on the streets of the nation's largest cities — including New York, Los Angeles and Boston — and elsewhere. About a quarter of the U.S. population live in states expected to be affected by the ruling, which struck down a New York gun law. The decision, the high court's first major gun decision in more than a decade, was 6-3 with the court's conservatives in the majority and liberals in dissent.
The ruling comes as Congress is working toward passage of gun legislation following mass shootings in Texas,New York and California. On Thursday, senators were expected to clear the way for that measure, modest in scope but still the most far-reaching in decades.
President Joe Biden said in a statement he was "deeply disappointed" by the Supreme Court ruling, which he said "contradicts both common sense and the Constitution, and should deeply trouble us all."
He urged states to pass new laws and said, "I call on Americans across the country to make their voices heard on gun safety. Lives are on the line."
In the opinion itself, Justice Clarence Thomas wrote for the majority that the Constitution protects "an individual's right to carry a handgun for self-defense outside the home."
The decision struck down a New York law requiring people to demonstrate a particular need for carrying a gun in order to get a license to carry one in public. The justices said that requirement violates the Second Amendment right to "keep and bear arms."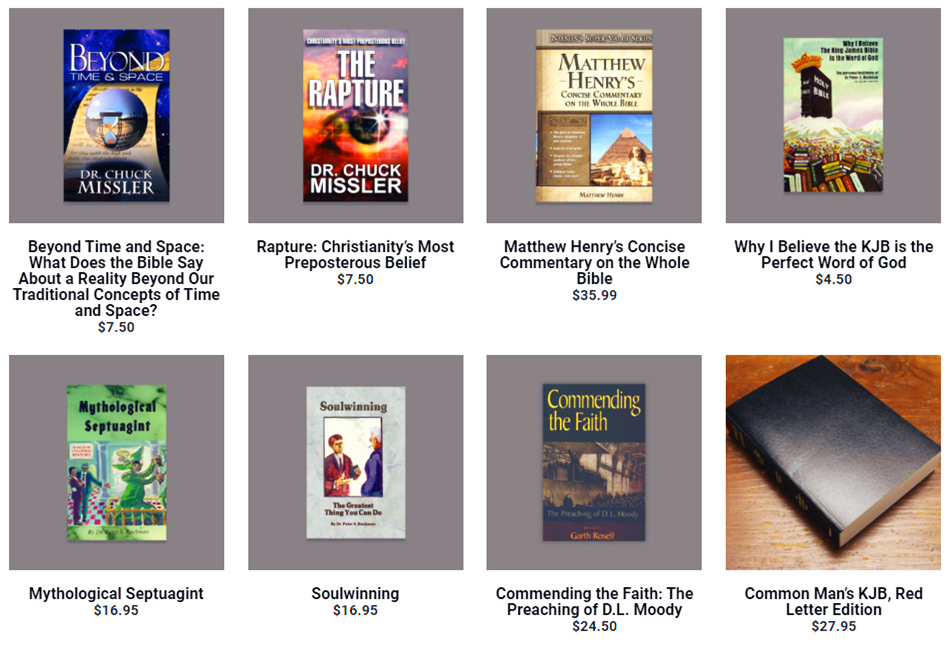 California, Hawaii, Maryland, Massachusetts, New Jersey and Rhode Island all have similar laws. The Biden administration had urged the justices to uphold New York's law. New York Gov. Kathy Hochul said the ruling comes at a particularly painful time, when New York is still mourning the deaths of 10 people in a mass shooting at a supermarket in Buffalo. "This decision isn't just reckless. It's reprehensible. It's not what New Yorkers want," she said.
But Tom King, president of the plaintiff New York State Rifle and Pistol Association, said he was relieved.
"The lawful and legal gun owner of New York State is no longer going to be persecuted by laws that have nothing to do with the safety of the people and will do nothing to make the people safer," he said. "And maybe now we'll start going after criminals and the perpetrator of these heinous acts."
In a court dissent joined by his liberal colleagues, Justice Stephen Breyer focused on the toll taken by gun violence. "Since the start of this year alone (2022), there have already been 277 reported mass shootings—an average of more than one per day," Breyer wrote. Backers of New York's law had argued that striking it down would lead to more guns on the streets and higher rates of violent crime. Gun violence, which was already on the rise during the coronavirus pandemic has spiked anew.
In most of the country gun owners have little difficulty legally carrying their weapons in public. But that had been harder to do in New York and the handful of states with similar laws. New York's law, which has been in place since 1913, says that to carry a concealed handgun in public, a person applying for a license has to show "proper cause," a specific need to carry the weapon. The state issues unrestricted licenses where a person can carry their gun anywhere and restricted licenses that allow a person to carry the weapon but just for specific purposes such as hunting and target shooting or to and from their place of business.
The Supreme Court last issued a major gun decision in 2010. In that decision and a ruling from 2008 the justices established a nationwide right to keep a gun at home for self-defense. The question for the court this time was about carrying one outside the home. READ MORE
Now The End Begins is your front line defense against the rising tide of darkness in the last Days before the Rapture of the Church
When you contribute to this fundraising effort, you are helping us to do what the Lord called us to do. The money you send in goes primarily to the overall daily operations of this site. When people ask for Bibles, we send them out at no charge. When people write in and say how much they would like gospel tracts but cannot afford them, we send them a box at no cost to them for either the tracts or the shipping, no matter where they are in the world. Even all the way to South Africa. We even restarted our weekly radio Bible study on Sunday nights again, thanks to your generous donations. All this is possible because YOU pray for us, YOU support us, and YOU give so we can continue growing.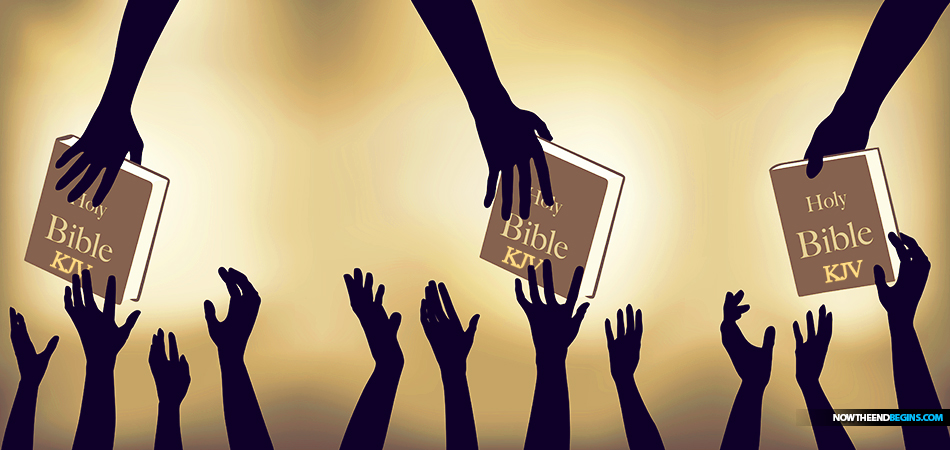 But whatever you do, don't do nothing. Time is short and we need your help right now. If every one of the 15,860+ people on our daily mailing list gave $4.50, we would reach our goal immediately. If every one of our 150,000+ followers on Facebook gave $1.00 each, we would reach 300% of our goal. The same goes for our 15,900 followers on Twitter. But sadly, many will not give, so we need the ones who can and who will give to be generous. As generous as possible.
"Looking for that blessed hope, and the glorious appearing of the great God and our Saviour Jesus Christ;" Titus 2:13 (KJB)
"Thank you very much!" – Geoffrey, editor-in-chief, NTEB
The post United States Supreme Court Issues Major New Ruling Expanding 2nd Amendment Gun Rights As Justices Appointed By Trump Now Paying Dividends appeared first on Now The End Begins.
Source:
https://www.nowtheendbegins.com/united-states-supreme-court-expands-gun-rights-carry-firearms-in-public-for-self-defense/
Before It's News®
is a community of individuals who report on what's going on around them, from all around the world.
Anyone can
join
.
Anyone can contribute.
Anyone can become informed about their world.
"United We Stand" Click Here To Create Your Personal Citizen Journalist Account Today, Be Sure To Invite Your Friends.