Loose Leaf Tea Or Tea Bags? Which One Is Better?
Tuesday, July 20, 2021 8:44
% of readers think this story is Fact. Add your two cents.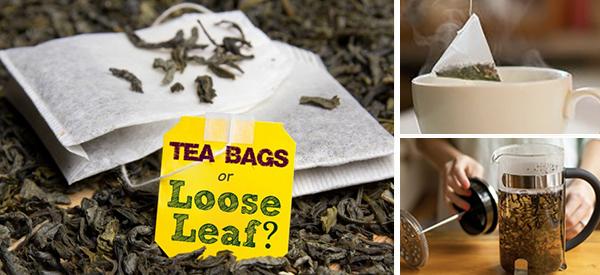 Source: https://thelostherbs.com/
When shopping for tea, one wants to get the biggest bang for your buck but which one is better: loose leaf tea or tea bags? Let's take a look at the difference to answer this question.
Beyond The Tea Bag, What Is The Difference Between Loose Leaf Tea And Tea Bags
While there are several stories as to how the tea bag was invented, the end result was the fact that full and/or broken tea leaves were packaged for sell not necessarily for steeping. This misunderstanding and use of the "tea bag" had clients steeping the "bag" Yes, this mistake was just an alternative way of packaging but many tea clients enjoyed the convenience of having their tea already to steep. This early packaging method birthed the idea of the tea bag.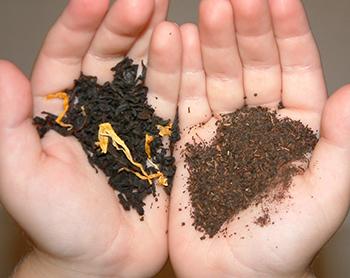 Now, the very first "tea bags" contained the full and/or broken tea leaves, it was quickly learned that a lower-quality form of tea could be used to fill the bags. This lower quality tea is commonly made of tea dust and fannings.
What is fanning? A fanning consists of small particles of tea that are leftover from the production of tea. As you can imagine, the tea in the bag is of low quality. Beyond the quality of the tea, the bag itself can be a problem.
When the "tea bag" was accidentally created it was made of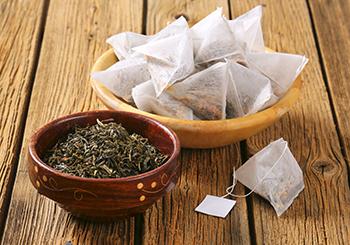 silk but today the bag itself can be made of several different materials, including plastic. If the bag itself is not made from organic material, you are running the risk of harmful ingredients being dissolved into your cup of tea as it steeps in hot water.
When it comes to loose leaf tea, do not think that this form of tea is any better. The quality of the loose leaf tea comes down to the health of the plant, growing conditions, how it is harvested, how it is processed, and how it is stored.
The simple answer to the question as to which one is better comes down to another question. If you had a choice, which would you prefer to drink tea made from dust or tea made from leaves?
Making The Perfect Cup Of Tea
While the formal way of preparing tea will not be discussed, the simple process of making a good cup of tea will be covered.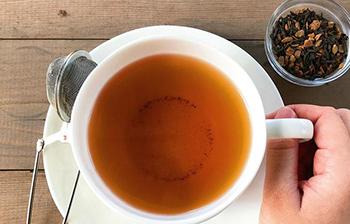 Yes, there is a science to making the perfect cup of tea and it begins with getting the most out of the tea you are using. Tea leaves need room to grow so to speak. As the leaves absorb water and get larger, more flavors come out of the leaves. These flavors can be increased or decrease depending on how much of the loose leaf tea you use. In a nutshell, everyone can create their ideal cup of tea by adjusting the amount of tea leaves that are used to make the cup of tea.
Now, let's take a look at making a cup of tea with a tea bag. First, tea bags have a set amount of ingredients inside the bag. This amount can range from one to three grams. This, in itself, can limit the quality of the cup of tea. Yes, you can add additional tea bags to make a stronger cup of tea but there are also other factors. When tea dust and fannings are packaged in the little bags the quality of the tea decreases quickly. Also, the ingredients in the tea bag tend to pick up flavors from the packaging that the bags are stored in. Another factor one needs to consider is the temperature of the water. Many tea bags are steeped in water that is too hot. This also decreases the flavor of the tea.
So, as you can see answering which is better is not as easy as you may think but let's look at some factors that help you decide between loose leaf tea and tea bags.
Cost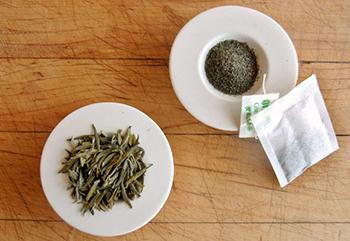 When one looks at the cost of loose leaf tea compared to tea bags the bags seem to cost less. The math is simple to really see the picture. If a box of tea contains 20 tea bags and the cost is $3.00 then each bag costs $0.15. Pretty simple but if you look at the ounces then the picture may not be so clear. Also, the most flavor one will ever get from a tea bag is from the first use. The flavor drastically decreases after the first steeping.
Now, initially loose leaf tea will cost more but the difference in cost comes from how many times you can use the loose-leaf. Believe it or not, some loose leaf teas can be reused up to 15 times or combined with other teas to create a custom blend. But as the tea story goes, this is not the end of the story.
Equipment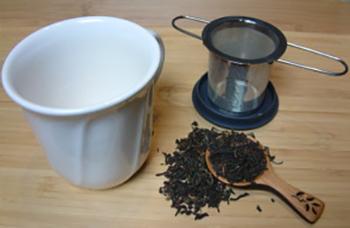 While loose-leaf may save you money due to how many times it can be used, there is an additional cost when it comes to using this type of tea. The nominal amount of equipment you will need to use loose leaf tea is a strainer compared to simply a cup for a tea bag.
On the other hand, if you love tea bags but not the contents, you can use muslin tea bags that you fill with your own loose leaf tea. In doing so, you are right back to just needing a cup.
Health Benefits
When it comes down to health benefits, loose leaf tea wins hands down. This is due to the fact that you are consuming a drink that was made from leaves, not dust. Beyond the ingredients, the fact that the tea leaves can freely bloom open allows the tea to release its health benefits openly compared to being held down by a bag.
While some may not consider this to be a health benefit, the fact that tea made from loose leaves versus dusty tea bags tastes better makes drinking tea made from loose leaves more enjoyable. Understanding that the few extra seconds it takes to fix a cup of loose leaf tea is worth the investment in time and money is in itself the answer to the question as to which one is better. A cup of tea prepared with loose leaf tea will always win against the convenience of the tea bag.
You may also like: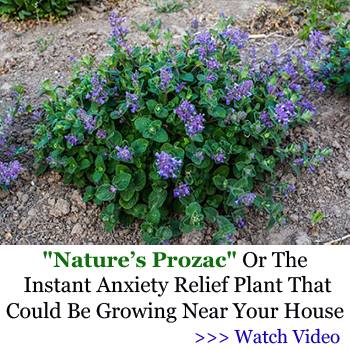 Tea Plant (Green Tea)
1 Cup Before Bed Shrinks Belly Fat All Night (Video)
46 Best Teas for Every Ailment
10 Teas That should Always be In Your Cupboard
Soak Your Troubles Away with Homemade Tub Tea
Before It's News®
is a community of individuals who report on what's going on around them, from all around the world.
Anyone can
join
.
Anyone can contribute.
Anyone can become informed about their world.
"United We Stand" Click Here To Create Your Personal Citizen Journalist Account Today, Be Sure To Invite Your Friends.