MURDERED BY OWN GOVERNMENT
Thursday, September 3, 2020 14:00
% of readers think this story is Fact. Add your two cents.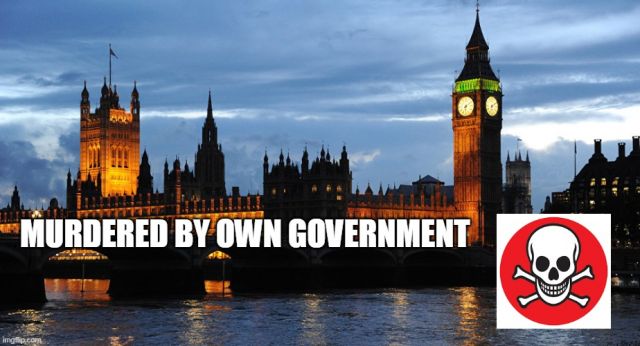 THE CARING PEOPLES PAPER Please publish our stories and share them on social media. We are dependent upon donations. Never miss a story: Follow My Blog right-hand column scroll down Visitors welcome to visit BOOKS or BUY FROM AUTHOR [email protected]
2020: The Year Governments Killed Hundreds of Thousands of Their Own People and sentenced to death millions more.
Sure, post-WWII the US / NATO ALLIANCE had slain a few million people in Vietnam, Korea and Iraq, but they were just foreigners.
The last such government democide of their own subjects were the 1.5 million who perished 1975-79 under the Khmer Rouge, and before that the 45 million in Mao's 1958-62 Great Leap Forward. For even earlier death-by-government with body counts in the millions you'd have to go back to Stalin's famines and terror, and to those of Churchill (if you count the Crown's subjects in British India as Churchill's own people.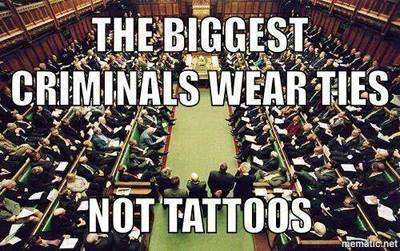 Thus until now, we lived in an age where we believed that albeit, courtesy of Empire's worst excesses, the wholesale slaughter of foreigners was still with us but they were still foreigners so who cares?
Maybe we should care because the US-NATO Alliance has now turned on its own: According to one estimate, 21,000 Britons died during just the first eight weeks of the lockdown as a result of the overreaction. Another study puts it at a more modest 16,000.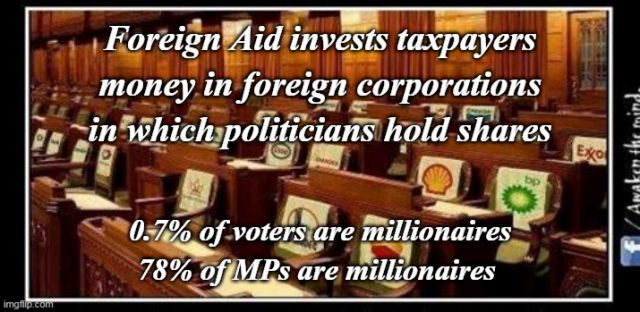 According to the London government itself, up to 185,000 more are expected to die in the coming years as a result of the 2020 lockdown. A different study puts it at a more modest 85,000.
Whether it is 21,000 and 185,000, or 16,000 and 85,000 these are huge casualties of the lockdowns. And while Britain's lockdown was the longest in the West, the UK is just one small part of the developed world that locked down. For the entire developed world combined the losses are easily ten (if not twenty) times greater.
These are largely deaths stemming from the fact that for months on end the life-saving and life-extending health care systems essentially shut down although there was no need for them to close their doors on patients needing help. Heart and cancer patients, in particular, are going to pay the price.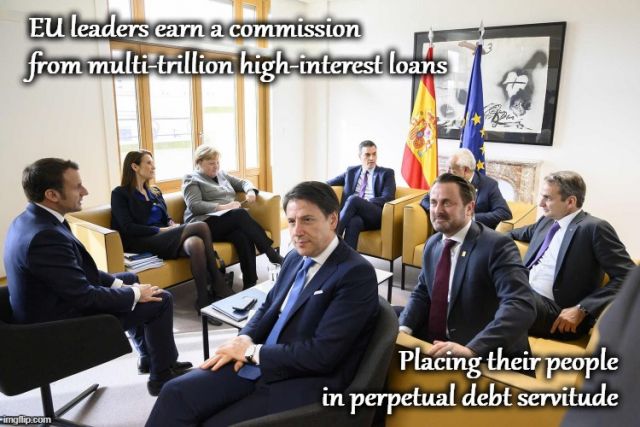 In the Third World, only a small sliver of the population has access to advanced heart and cancer treatments, to begin with, so the shutdowns were less consequential in that way. They are going to pay for the lockdowns in increases in tuberculosis, malaria and malnutrition.
By one estimate due to the lockdowns, an extra 128,000 children are going to die of malnutrition just through the end of 2020. WHO estimates there will be an up to 1.4 million additional tuberculosis deaths, up to 380,000 additional malaria deaths, and up to 500,000 additional HIV deaths.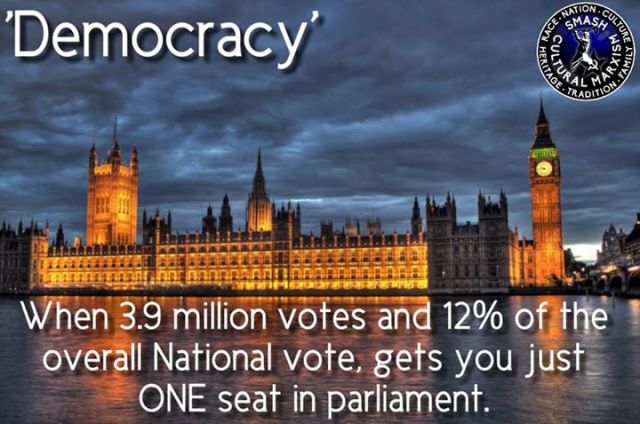 When all is said and done we are talking between 2 and 5 million people sentenced to death by their own governments. Nothing like this has been seen since the days of Pol Pot and Mao. At least Pol Pot and Mao were deranged megalomaniacs who were building a 'paradise' on Earth. The world governments of 2020, however, sacrificed millions because there was a flu-like bug running around in the age of social media??
Apparently in 2020 millions have been condemned to death because governments got it in their head they could order around a virus talk about utopianism even greater than Mao's. They proceeded to sacrifice millions of people in a process that ultimately proved only how incapable they were of this, even after such a horrific cost.
What before 2020 governments sought to do only to their enemies to weaken and destroy them, they now unleashed against their own populations as a 'cure'.
Sadly, however, one-half of the independent media which opposed sanctions on small powers and was always calling attention to their cost is now shilling for very similar measures all over the world, as long as they are inflicted on the populace by the local oppressor rather than the far-away one. Apparently, sanctions are good after all, and they even cure viruses? Maybe John Bolton's Lenin Peace Prize got lost in the mail? Think your friends would be interested? Share this story!
MICHAEL WALSH is a worldwide journalist, broadcaster and author of 64 book titles with 36 years experience. Like other journalists of integrity, he no longer writes for corporate media, opting instead for true journalism.
NEVER MISS ANOTHER STORY: Home Page right-hand column scroll down and click FOLLOW. PLEASE LIKE US and SHARE.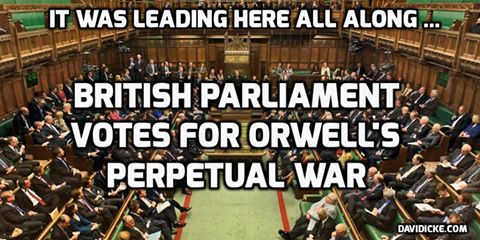 MICHAEL WALSH is a journalist, broadcaster and the author of RISE OF THE SUN WEEL, EUROPE ARISE, TROTSKY'S WHITE NEGROES, MEGACAUST, DEATH OF A CITY, WITNESS TO HISTORY, THE BUSINESS BOOSTER , THE FIFTH COLUMN VOLUME I and II, FOR THOSE WHO CANNOT SPEAK, IMMORTAL BELOVED, THE ALL LIES INVASION, INSPIRE A NATION Volume I, INSPIRE A NATION Volume II , SLAUGHTER OF A DYNASTY , REICH AND WRONG, THE RED BRIGANDS, RANSACKING THE REICH , SCULPTURES OF THE THIRD RIECH: ARNO BREKER AND REICH SCULPTORS , SCULPTURES OF THE THIRD RIECH: JOSEF THORAK AND REICH SCULPTORS , The Exiled Duke Romanov Who Turned Desert Into Paradise , THE DOVETAILS and other book titles. These illustrated best-selling books are essential for the libraries of informed readers.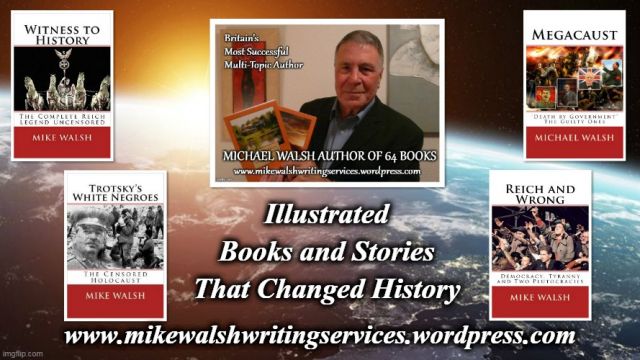 MICHAEL WALSH BOOK CLUB: Set up a Standing Order minimum of €25 (£25) to my UK bank account each month to receive every 3-months a FREE SIGNED copy of any book from our BUY FROM AUTHOR LINK.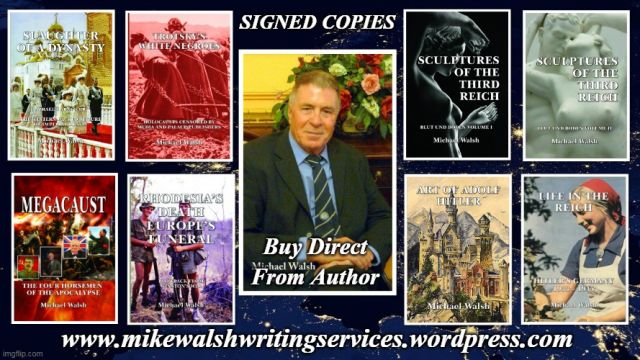 THE BARNES REVIEW is considered by historians as the world's most prestigious source of bona fide essays and information. Michael Walsh is a key member of the periodical's Board of Contributing Editors. See www.BarnesReview.com https://barnesreview.org/
THE LIVERPOOL TETRALOGY
The revenge of a predator is a city-vigilante epic better than Death Wish A LEOPARD IN LIVERPOOL , 30 lavishly illustrated first-hand stories by a Liverpool sailor BELIEVING OF LIVERPOOL, Latest Killer-Thriller From Michael Walsh the City Vigilante Supremo The Stigma Enigma , A powerful thought-provoking paranormal romance The Soul Meets, How to form a naughty ménage a trois THE DOVETAILS.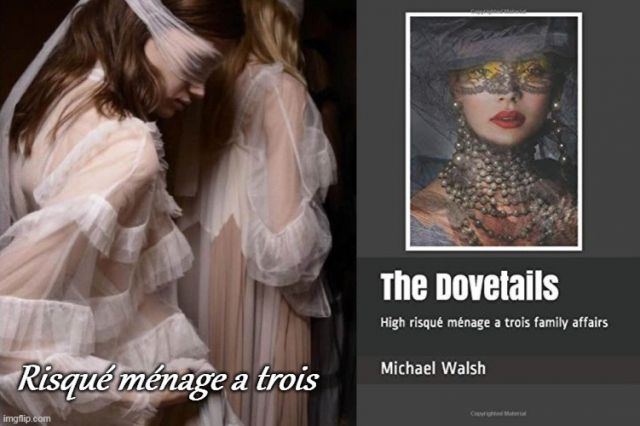 Latest Michael Walsh bestsellers: Those who fall victim to the taxman, banks and moneylenders are victims of legalised mugging DEBTOR'S REVENGE, The Business Booster shows you how to double your profits not your workload THE BUSINESS BOOSTER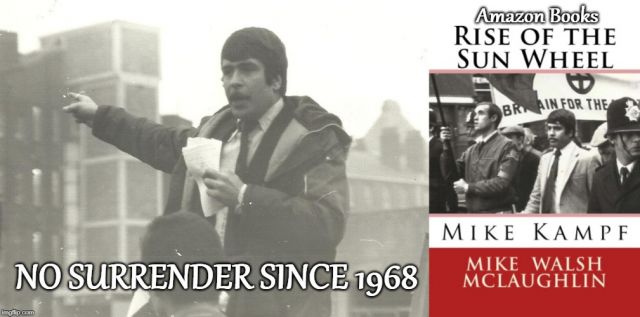 MICHAEL WALSH is a journalist, author, and broadcaster. His 64 books include best-selling RHODESIA'S DEATH EUROPE'S FUNERAL, AFRICA'S KILLING FIELDS, THE LAST GLADIATORS, A Leopard in Liverpool, RISE OF THE SUN WEEL, EUROPE ARISE, FOR THOSE WHO CANNOT SPEAK, THE ALL LIES INVASION, INSPIRE A NATION Volume I, INSPIRE A NATION Volume II , and many other book titles. These illustrated best-selling books are essential for the libraries of informed readers.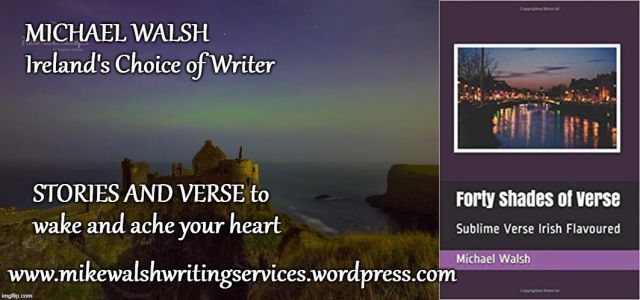 The dissident author's books available for purchase by visiting his website BOOKSTORE, BUY FROM AUTHOR and POETRY links.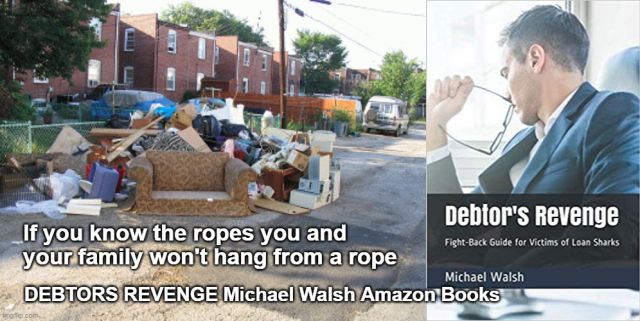 We are in debt to our donors (click ESPRIT DE CORP) who finance the distribution of spin-free real news and fearlessly expressed views.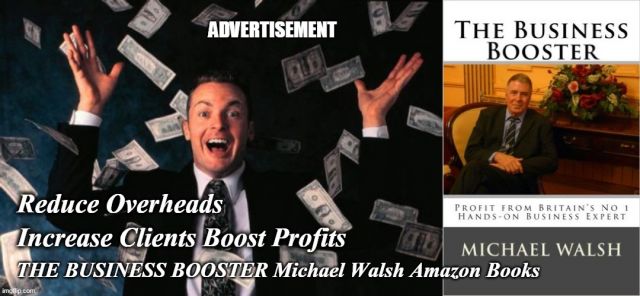 KEEP REAL NEWS OPEN: Donate by using Western Union, MoneyGram, Ria, registered mail or contact Michael Walsh: [email protected] or [email protected] 2) Follow our blog. 3) Share our stories and 4) buy our author-signed books. 5) Receive free newsletters by writing subscribe to [email protected]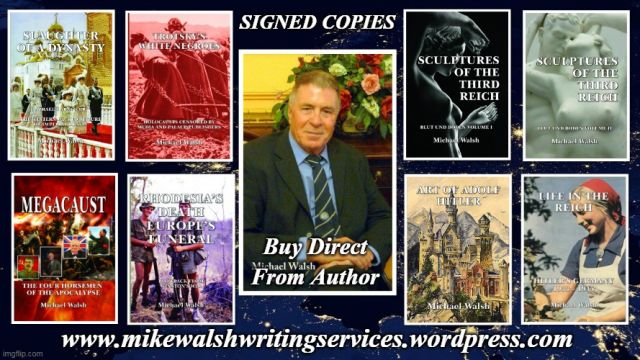 Michael Walsh currently has eight books listed under BUY DIRECT. Royalties will be ploughed into adding further popular titles declared taboo by the treacherous troika; Amazon, Facebook, and Mainstream Media. When ordering the book contact Michael Walsh by email [email protected] to receive your signed copy.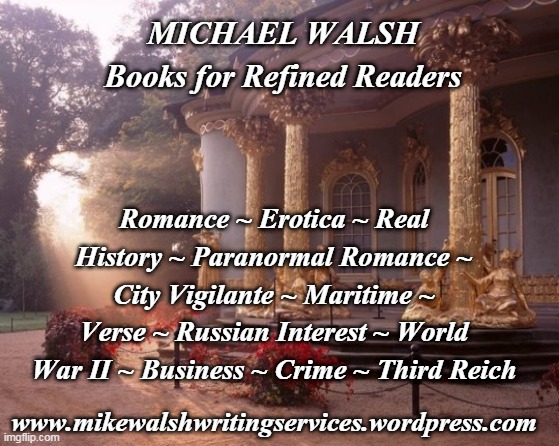 www.mikewalshwritingservices.wordpress.com
BOOKS THAT CHALLENGE, INSPIRE, INFORM Michael Walsh, 'Writer of the Year' with a strong global following. Nearly 64 interesting Amazon book titles famed for changing and improving lives. CLICK TO VIEW www.mikewalshwritingservices.wordpress.com
New stories every day!
THE ETHNIC-EUROPEAN
The Voice of Ethnic-Europeans Worldwide
https://europeansworldwide.wordpress.com/
https://ethnic-european.blogspot.com/
Before It's News®
is a community of individuals who report on what's going on around them, from all around the world.
Anyone can
join
.
Anyone can contribute.
Anyone can become informed about their world.
"United We Stand" Click Here To Create Your Personal Citizen Journalist Account Today, Be Sure To Invite Your Friends.