Operation Tango
Monday, February 15, 2021 21:16
% of readers think this story is Fact. Add your two cents.

Operation Tango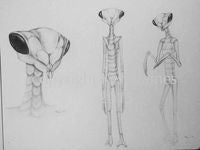 In 1981, I was sent out to the 501st Military Intelligence Battalion at Yongson Barracks, Seoul Korea. I was an Intelligence Analyst -97 Bravo. My job was to work at PIC-K (Photo Interpretation Center – Korea). I was Army Intelligence, but we had a joint effort in working with Navy Intelligence, Air Force Intelligence, Marine Reconnaissance and elite teams like US Army's Special Forces; Air Force Special Operations; Navy Seals; Army Rangers; Army Delta Force; Army Night Stalkers. I had a Top Secret (S.B.I.) Special Background Investigation) clearance. My job was also to work with Image Interpreters in identifying threats in North Korea and Red China. I heard many reports of UFO sightings in South Korea and a more recent sighting took place when North Korean leader Kim Jong-un and US President Donald Trump met in the demilitarized zone. Reports came in that the object that was seen by many people was described as a bright white disc. The Korean and American government tried to dismiss the report by saying it was a flock of birds. South Korea scrambled fighter jets and helicopters in response to a flock of birds flying near the border with North Korea. For a good while after the UFO departed, there were black unmarked helicopters sighted. These black helicopters were most likely the US Army's Night Stalkers.
If the sighting was a mere flock of birds, why were jets scrambled to intercept those flock of birds and why did unmarked black helicopters circle the area where the UFO was seen? While I was with the 501st Military Intelligence Battalion, I was sent on a special assignment to a listening post inside of a mountain in an unknown location. This listening post was named Operation Tango. We were taken there by a bus with blackened out windows. Deep inside this mountain was an assortment of computers, and listening devices. The place reminded me of a James Bond movie. Many of the intelligence troops inside this mountain were picking up on the radio frequencies of Red China and North Korea. What was very interesting at this site, is the fact I had the opportunity to talk with an intelligence operative who told me that there was a tunnel that ran from Yongson Barracks to the demilitarized zone, but there was a break away point from that tunnel that lead inside a mountain. Inside that mountain were top level intelligence officers working with Republic of Korea Army Special Forces "Black Berets" (R.O.K Special Forces) and members of Delta Force and the Navy Seals. The operative said that at times, these officers and elite troops were visited by extraterrestrial beings that had a special treaty with our government and the South Korean government. The extraterrestrial beings looked like "praying mantis" type of aliens. The aliens were helping South Korea and the American government in keeping peace with North Korea. There was some sort of trade going on with the American government and South Korean government with the extraterrestrials. At the underground base in South Korea, the American and South Korean government were monitoring "angel stops". Angel stops are when extraterrestrials abduct humans for various experimentations.
While at the PIC-K (Photo Interpretation Center – Korea), I saw top secret photos of UFOs seen by our reconnaissance aircraft and satellites and that story can be found here:
Besides UFOs being seen in South Korea, USOs (Unidentified Submerged Objects) are seen coming out of the ocean near South Korea and zipping into the sky, becoming UFOs. Could the possible underground base also extend out into the ocean? Before I was stationed at South Korea, I spent a few days in Tokyo, Japan and heard many stories of USOs ripping out of the ocean near Japan. Near the south of Tokyo is the Devil's Sea, also known as the Dragon's Triangle, the Formosa Triangle and the Pacific Bermuda Triangle. Sakura in 1978 claims she was abducted by grays and taken to an underground base in the ocean. She believes she was taken to the Devil's Sea. She says the underground base had a huge display of various animal life in glass containers. Sakura says there were also glass containers of various types of humans on display. The animals and humans looked like they were still living, but just were not moving. Sakura's alien captors gave her a pregnancy test and after the procedure, she woke up in her bed. Sakura is positive this was not a dream.
Before It's News®
is a community of individuals who report on what's going on around them, from all around the world.
Anyone can
join
.
Anyone can contribute.
Anyone can become informed about their world.
"United We Stand" Click Here To Create Your Personal Citizen Journalist Account Today, Be Sure To Invite Your Friends.