The 'Lies' of Donald Trump
Wednesday, November 18, 2020 18:20
% of readers think this story is Fact. Add your two cents.

Every once in a while I tune in a 'regular' channel to see what they're saying about Trump.
Channel five, it wasn't thirty seconds before one of the 'reporters' said, "Trump is just telling more lies.' that was all. Just drop the bomb and move on. Didn't have any proof, and didn't even say what Trump was lying about.
Channel seven, one of the reporters said, 'Trump is still saying the election was rigged. He's got no proof.' And so on.
Reporters. Huh!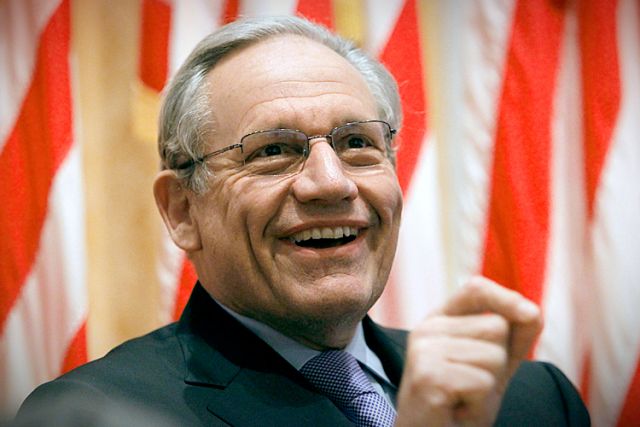 I go on the net and I find all sorts of stories…and most of them are backed up with proofs of some sort.
Here's a good sampling.
In one county there were more votes than people. That is proof in itself.
A lot of dead people have been voting. Obviously, we should Fear the Walking Dead.
Election officials refuse to match signatures. This is widespread, and is being challenged in court. To be in court usually means proof is being presented.
Election watchers were kicked out and not allowed to observe the results. This is against the law. In one especially incredible instance, the election officials said they were locking up and going home. Then, when the watchers left, they reopened and worked, without being observed, for three hours.
The glitch in the Dominion software is widely reported (though not by the MSM), and it turns out that the company may have deep democrat roots.
In a couple of counties it is reported that the ballot counters were told to stop counting, and then a whole bunch of Biden ballots poured in, no matching signatures, often not even any other vote except for Biden, and this tipped the balance in those areas.
White House officials have held up thick sheafs of paper with people complaining, under oath, of the election irregularities.
And so on and on on, and this leads me to a question.
Why do we call reporters reporters? They aren't reporting, they are lying. They should be called propagandists, at best. And they should be held accountable for their lies.
Of course, in a way, they are. Not many people watch the news these days, except for the brain dead, or the Democratic faithfuls.
In closing, I want to make one point. Don't think of the color purple.
Huh? Why not think of the color purple?
Because you can't do it, it is impossible. If somebody says purple, even in the context of not thinking about it, you have already thought about it.
And this is the danger of letting the propagandists have their way.
Joseph Goebbels, one of the Nazi leaders of World War Douche, said:
"If you tell a lie big enough and keep repeating it, people will eventually come to believe it."
Here is the whole saying: "If you tell a lie big enough and keep repeating it, people will eventually come to believe it. The lie can be maintained only for such time as the State can shield the people from the political, economic and/or military consequences of the lie. It thus becomes vitally important for the State to use all of its powers to repress dissent, for the truth is the mortal enemy of the lie, and thus by extension, the truth is the greatest enemy of the State."
And that is why we must attack the media, and scorn these people who claim to be journalists, but are nothing but liars. Soon their lies will be obvious, but we will be stuck with the realities they have pushed.
Have a sovereign day.
This bit of scribbling has been presented by The Daily Neutron. You really should go there and subscribe.
Before It's News®
is a community of individuals who report on what's going on around them, from all around the world.
Anyone can
join
.
Anyone can contribute.
Anyone can become informed about their world.
"United We Stand" Click Here To Create Your Personal Citizen Journalist Account Today, Be Sure To Invite Your Friends.