What Happened to the Passengers on the 9/11 and the Malaysian Flights? Will These Passengers Be Arriving With the Fake Alien Arrival as Part of Project Bluebeam? Great Videos and Analysis
Wednesday, July 29, 2020 18:15
% of readers think this story is Fact. Add your two cents.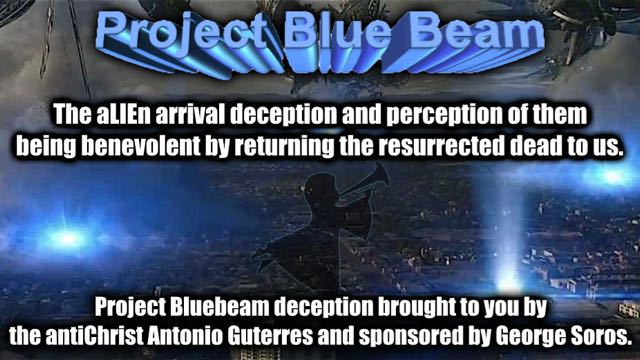 What happened to the Passengers on MH370, MH17, AA11, AA77, UA93, UA175?
Will these passengers be coming back as part of the fake alien deception?
The following videos show that these six planes did not crash and therefore, the bodies can be cloned and brought back when the fake alien invasion occurs. The fallen angles will make you believe that they are benevolent as they will tell you that they brought back all these passengers from the dead but they are really clones. All fallen watchers are evil and want humanity dead.
JEFF RENSE & REBEKAH ROTH – ISRAEL & MO$$AD DID 9/11 ~ MURDERED 3000 AMERICANS, 3 HOUR DISCUSSION
Jeff Rense and Rebekah Roth with a detailed and intense 9/11 discussion. BANNED FROM JEW-TUBE.
https://www.bitchute.com/video/k8IamFrlmlTm/
BIG EVIDENCE MH17 AND MH370 R RELATED ,MH17 NEVER CRASHED ! Banned from Jew Tube.
https://www.bitchute.com/video/Hr4Z93piCe1p/
MH370: 10 Weird Facts about Flight MH370
Anonymous – Jacob Rothschild Malaysian Airliner MH 370
MH370 "island" conspiracy theory doesn't die
Philip Wood & Diego Garcia – Text Sent From His IPhone 5
With the Disappearance of Malaysian Airlines MH-370, Jacob Rothschild Became the Sole Owner of 'Freescale Semiconductors' Patent
http://muslimnewsmagazine.tv/Disappearance%20of%20Malaysian%20Airlines%20MH-370.html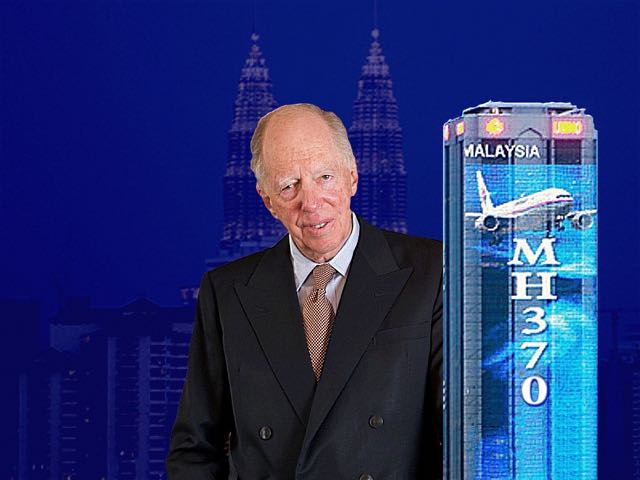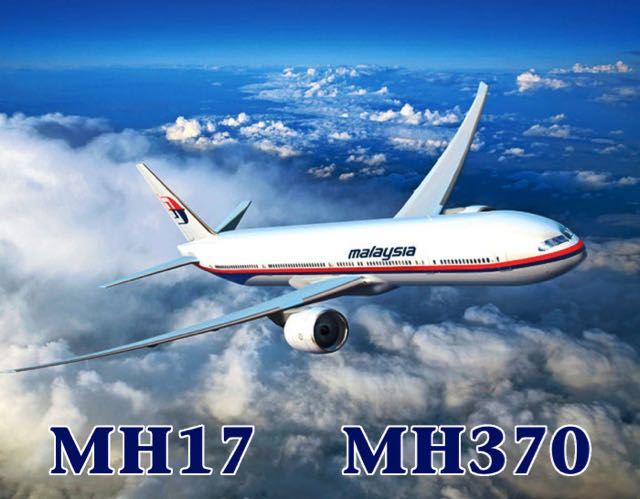 What happened to the Passengers on MH370, MH 17, AA11, AA77, UA93, UA175?
By Dr. Luke Prophet
What I am about to tell you is unbelievable but true, and it involves the passengers on the planes on 9/11. All were killed by nerve gas, and the task was done by agents of Mossad. The same fate met the passengers that were on Malaysia Airlines Flight 370, who were actually flown to the island of Diego Garcia and killed. The reason this Malaysia Airlines flight was chosen was it was carrying four passengers involved in a new technology who refused to sell their shares of their company and the Illuminati also needed passengers of different races and nationalities for their future plans. So they killed two birds with one stone, so to speak. By these four individuals being killed. the technology patent reverted to Rothschild.
MH 17 was also a suspicious crash as a passenger took a picture of the plane before boarding and the plane that crashed in Ukraine was clearly not the same aircraft.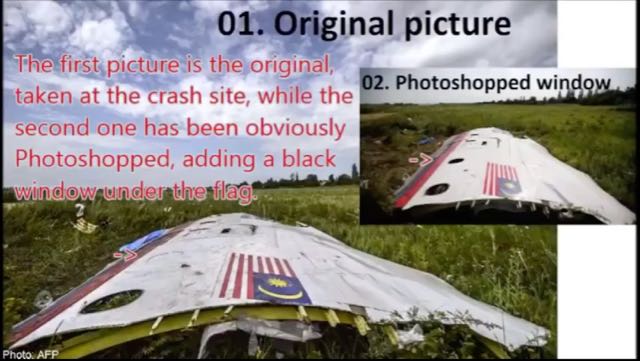 What are their future plans for these passengers and who is behind all of these sinister events?
All of these passengers on these six planes have been cloned, their souls removed (yes we have the technology to do this) and all passengers will soon be delivered back to humanity here on earth in a grand entrance by aliens in a spacecraft, very much like the movie "Close Encounters of the Third Kind." Why would the Satanic elite do this?
First of all, we are not dealing with alien beings from outer space here. We are dealing with demonic fallen angels who the Bible refers to as Nephilim and Rephaim. All governments have been working with these fallen angels or watchers since World War Two. Earth itself is a prison colony for these beings. Unfortunately for humanity, they have crept into every segment of society in every country (see Jude 1:4). These evil fallen angels are behind the disappearances of our children as they need human blood to survive. That is why there have been so many movies coming out of Hollywood featuring vampires.
Secondly, the Illuminati, if that is what you wish to call them or the Deep State (I can think of other choice terms for them), always follow Satan who always tries to imitate God of Abraham Isaac and Jacob.
Satan will have these aliens arrive on earth in a grand deception bringing all of these cloned aircraft passengers telling us they are from heaven. This is Satan's attempt at resurrecting the dead to copy the resurrection of the dead in Christ being resurrect in the Harpazo by God of Abraham Isaac and Jacob.
Satan also likes to invert all of God of Abraham Isaac and Jacob's commandments and this is one of the reasons why the healthy are being forced to quarantine and wear masks. Leviticus tells us that only the sick should be quarantined and wear masks.
God of Abraham Isaac and Jacob told us Jesus will be returning to earth to destroy all evil in 1 Corr. 15:24-25. Satan and his followers always tell us what they plan to do prior to doing it but it is usually in the form of a riddle or movie or commercial or the cover of the Economist Rothschild owned magazine. Satan's plans are usually broadcast on television and cinema, and I don't have to tell you what group controls the media. After all, Satan is the power of the air (waves) and both the Jews and Moslems worship Satan / Lucifer. The Freemason's god is Lucifer as well. All the secret societies are controlled by the Jews.
There are several events that must occur before the spacecraft event / Project Bluebeam. I will give them to you in no particular order. Donald Trump and Michael Pence will be taken out of the way as per Revelation 11:7. I believe the two of them will be assassinated together in Washington. There is absolutely no possibility of a Democrat being elected President, so there has to be a coup with Nancy Pelosi or General Millie becoming President. There will be preplanned civil unrest, martial law declared, the Constitution suspended, and the forced disarming of the civilian population under threat of death in order to implement the Jewish Communist/Fascist New World Order.
There will also be a planned disaster that will impact Hawaii and San Francisco or Los Angeles and then New York City. These will all involve a Tsunami caused by a underwater nuclear detonation.
Orthodox Jews who follow the Satanic Kabbalah use a form of Hebrew Gematria to interpret verses in the Torah. They turn the biblical words into numbers based on the Hebrew Alphabet. The trouble is they turn the numbers upside down like a 9 to a 6. King David used Holy Gematria in 1 Samuel 30: 7-8 making use of an Ephod (there are three types of Ephod mentioned in the Bible, including the type David used which we would call an Abacus or calculator or Ipad). Notice that David inquired of God of Abraham Isaac and Jacob which means he asked a question through words in the Hebrew Alphabet converted to numbers. David got the answer to his question in numbers which he then converted to words. Unfortunately, Holy Gematria was lost to us over time. Jesus and the Essenes as well as the prophets used Holy Gematria to seal prophecy in our bible which can only be deciphered at the End of the Age which we are certainly living In now.
After I retired, I happened to read a book on Sir Isaac Newton. Not many people know that Newton spent years trying to decipher the book of Revelation through mathematics. He was one of the few that realized that God of Abraham Isaac and Jacob communicates and creates through numbers while His son the Logos or Jesus communicates through words.
To make a very long story short, and after years of effort, I now know the type of Holy Gematria that was used throughout the New Testament and the Dead Sea Scrolls, which were written by the Essenes. I have also managed to decipher the entire prophecy in Revelation, and know how to ask God of Abraham Isaac and Jacob a question similar to King David.
Now to finish up, look at Revelation 11:9-12. Once Trump and Pence will be taken out of the way, they will be resurrected after three and a half days at the same time as the Rapture. Now look at 2 Thessalonians 2:6-7.
The Restrainer is referred to both in the neuter (what) and masculine (he) gender. This can only refer to the Holy Spirit, which I believe will be removed from earth, ending the Age of Grace. I believe the Holy Spirit will stay for an additional five months after the Rapture to assist those left behind.
However the Rapture is not what most people believe as only the saved dead; 144,000 saints currently living on earth; Israelite toddlers and babies and the disabled will be Raptured along with Trump and Pence. There is no rapture of the Church as many pastors have preached. The Church of Philadelphia was promised to be saved from the hour of testing which is the hour of nuclear war or Armageddon.
The beast from the abyss in Rev. 11:7 is Barack Hussein Obama who will be instrumental in the planning of the assassination of Trump and Pence.
The cloned passengers from the aircraft who were killed will be returning on a spacecraft along with Trump and Pence. Trump's head wound will hav been healed as will JFK's head wound as per Revelation 13:3 when they return. JFK will be a clone. Trump and Pence are bene ha'elohim or sons of gods and are immortal so they could be the real thing or clones. Other cloned prominent people will also return with the aLIEn arrival such as Lady Diana, JFK Jr, John and Robert Kennedy, Elvis Presley, Robin Williams, Michael Jackson and many others, and it is all brought to you by the Rothschilds, the Jesuits, the Freemasons and the United Nations led by the antiChrist Antonio Guterres and sponsored by George Soros.
The clones will not have aged and will be the same age and appearance as at the time of their death. These clones are possessed by demons so do not embrace them or jump into bed with them or you may get an awful surprise. You can usually smell a demon by their aroma. The demons wear ode de sulfer and stink just like the Jew New World Odor!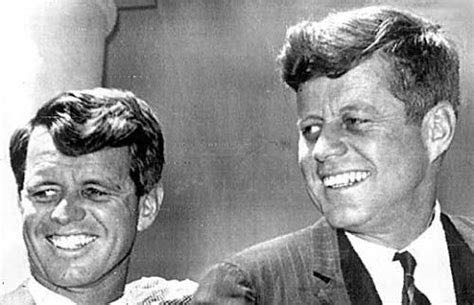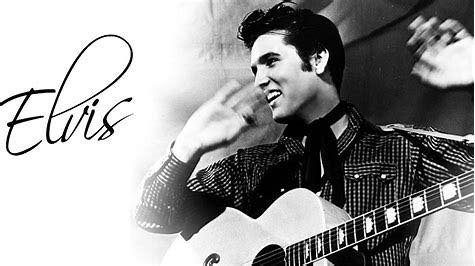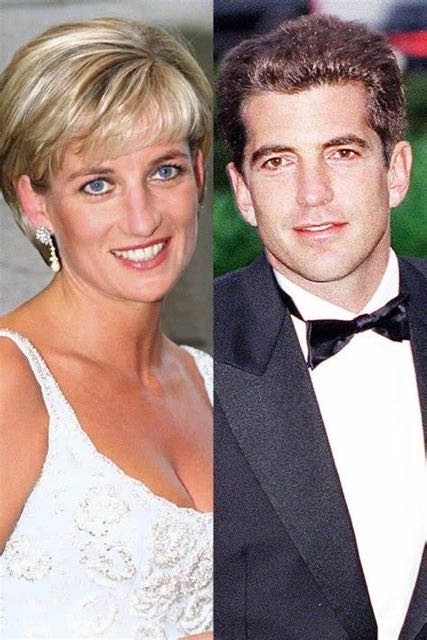 Many Q Anons believe JFK Jr. is already here and have fallen for this deception. If JFK Jr. returns, he is a clone and being controlled by demons to deceive the massess. Do not believe in this disinformation!
This fake alien event concerning a spacecraft is the reason U.F.O.'s have been in the forefront of the news recently as they are getting ready to implement Project Bluebeam. Trump is the False Jewish Snake Messiah and is the rider on the white horse in Revelation and one of the two imposter prophets of Revelation 11:7-11 who will be killed. Pence is the other imposter prophet. Trump has to return in order for the world to consider him a Savior and Messiah Ben Joseph of the Ashkenazi Jews. There is not Savior here on earth other than Jesus Our Messiah and King of Kings and HIgh Priest.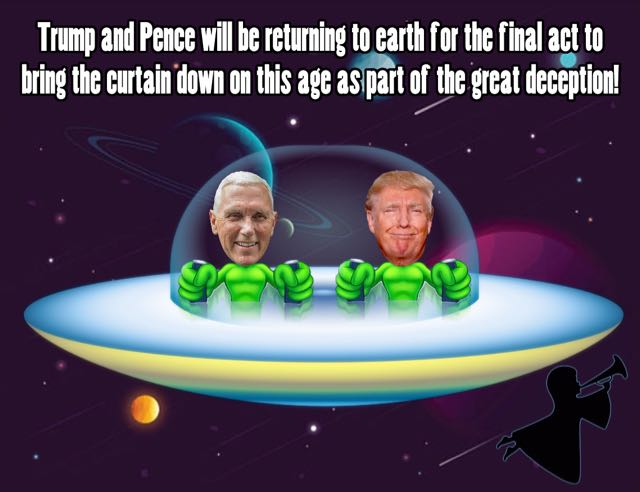 One last word. If you can flee from America, do so as quickly as possible. Canada is not safe. When martial law is declared, all air travel will be banned. Egypt would be a good bet. America was given four hundred years from its founding in 1620, when the Puritans established the Plymouth colony, to develop into the nation of priests we were supposed to become and we have failed badly. America was founded on Christian value and the law of the land was the Holy Bible just as God of Abraham Isaac and Jacob gave it to the Tribes of Jacob surnamed Israel at Mount Sinai.
When the Puritans journeyed to North America and established the Massachusetts Bay Colony, they brought their sense of obligation to God and God's law with them. The Puritans believed that by fulfilling their obligations to the Creator, as described in the Holy Bible, God would bless them. Failure to fulfill those obligations would anger God and result in punishment.
The sad facts of our failures in God of Abraham Isaac and Jacob's eyes are brought home to us by Matthew 12:41.
"The men of Nineveh shall stand up with this generation at the judgment, and shall condemn it because they repented at the preaching of Jonah; and behold, something greater than Jonah is here. (Matthew 12:41)
At Jonah's preaching, all of the citizens of Nineveh repented, and they were all granted a stay of execution by God of Abraham Isaac and Jacob for a hundred years until they returned to their evil ways. America is too far gone to fully repent today and change their wicked ways. There are more witches in America than Presbyterians and the evil numbers are growing. On a scale, the world is more evil than righteous and I estimate it is 85% evil and only 15% righteous. Once the Luciferians kill the Christians and the Caucasians, then the scale of evil will increase.
https://www.christianpost.com/news/witches-outnumber-presbyterians-in-the-us-wicca-paganism-growing-astronomically.html
Jesus Our Messiah is here today and much great than Jonah. Jesus Our Savior is Omnipotent, Omnipresent, and Omniscient.
And I heard as it were the voice of a great multitude, and as the voice of many waters, and as the voice of mighty thunderings, saying, Alleluia: for the Lord God omnipotent reigneth. (Revelation 19:6 KJV)
The citizens of Nineveh at the great white throne Judgment will condemn our generation for not being biblically aware and for not following God of Abraham Isaac and Jacob's laws. Most of the Churches today do not even teach the Old Testament and said that it is no longer applicable and falsely teach that the New Covenant replaced it. Jesus only did away with the Ceremenial Laws when the veil was torn after his crucifixtion as Jesus Our Messiah was the perfect sacrifice. Jesus followed the Old Tesament Law and Matthew 5:18 tells us that the Old Testament Law is still in effect until heaven and earth pass away.
For I tell you truly, until heaven and earth pass away, not a single jot, not a stroke of a pen, will disappear from the Law until everything is accomplished. (Matthew 5:18)
There is great destruction and suffering coming to America, as well as Britain and the other British Commonwealth nations that make up Ephraim (Britain) and Manasseh (USA). Manasseh means forgetfulness and American certainly has forgotten God of Abraham Isaac and Jacob and their heritage. America is to receive a double portion of destruction (Rev. 18:6) as America is Babylon the great.
In Revelation 9:3 both locusts and scorpions are mentioned in regards to Germany in World War Two and America during the timeframe we are in now. In the Holy Gematria that I use, locusts refer to Nazis and scorpions refer to the Waffen S.S. Hitler and the S.S. were heavily involved in the occult and managed to open the abyss and let some of these demonic beings out. Demons are disembodied spirits that look for a dead body to inhabit. All the S.S. were demonic. The abyss is located in Antarctica which explains why the Nazis were there.
There was an attempted Nazi Coup in 1933 that was orchestrated by Irénée Du Pont and a group of American Bankers to overthrow President Roosevelt. It was foiled by the efforts of General Smedley Butler. I believe there will soon be a successful Nazi Coup in America, most likely before the end of this year. Trump's Address to the United Nations in which he came out firmly against nations giving up their sovereignty was his death warrant. See Jeremiah 51:13-14 as it refers to locusts (Nazis ) in America (Babylon).
It was only representatives of the German Army and Navy that signed the surrender papers with the Allies after World War Two. No representatives of the German Government were on hand to sign the surrender papers on behalf of the German Government, so technically we are still at war with the Nazis and they are winning! One hundred and fifty thousand high ranking Nazis simply disappeared after the war. Project Paper Clip reported about 1600 Nazis came to America but I think it was more like 60,000.
The Vatican's Rat Lines and later the CIA were responsible for these Nazis entering America and many, including Mengele and Hitler ended up in Argentina. It is interesting to note that all of David Rockefeller's property is up for sale in the States. Another rat that left a sinking ship as he is alive and well in Israel awaiting the planned destruction of America. Rockefeller was a major financial backer of Cern in Switzerland by which the Illuminati will try to kill Jesus on his return by creating a black hole in space which supposedly would suck Jesus into it. God of Abraham Isaac and Jacob laughs at them in derision (Psalm 2:4).
Do I know the full story of 9/11? Mostly. Do I think anyone will be brought to trial? Yes but not in America. They will all be tried, found guilty and punished by the God of us all at the Great White Throne Judgment! Do I know why 911 took place? Yes. It was orchestrated to cover a gold theft; to destroy all evidence in regard to two hundred trillion missing from the Pentagon; to destroy all documents relating to the bailout of American banks by the American taxpayer due to the banks selling fraudulent C.D.O.'s and to give the CIA the green light to invade Afghanistan and take over the poppy fields that they coveted. When America first invaded Afghanistan, there were 40,000 acres of poppy under cultivation. Today, under the efforts of the CIA, there are 480,000 acres under cultivation. The CIA and FBI have to keep the dumbed down Americans supplied and happy so they don't wake up and rebel against the government.
Incidentally did you know that the 9/11 events are mentioned in Revelation and Jeremiah? Seem my article for the full details.
Explanation of All the Witnesses in Revelation 11 and Confirmation That the Rapture Will Occur in July or August 2020
/prophecy/2020/07/explanation-of-all-the-witnesses-in-revelation-11-and-confirmation-that-the-rapture-will-occur-in-july-or-august-2020-2512643.html
After 9/11 took place, the churches across America were packed. But no church could explain the events. Zechariah 11:6-17 explains everything. God of Abraham Isaac and Jacob has broken his covenant, which includes His protection for His chosen people, represented by the two broken staffs, Favor and Union.
In Holy Gematria, Union represents Great Britain and the Commonwealth and Favor represents America. The Jews were never God's chosen people. They are not Israelites, they are Khazars and are not Shemites. It has always been humorous to me that if you speak against the Jews, they will accuse you of antisemitism when they are not Shemites themselves. Today's "Jews" are the arch enemy of all things good and all things living. They are "of their father the devil" (John 8:44). The Jewish Encyclopedia, 1925 edition, Vol. 5, page 41, states, "Edom is in modern Jewry."
Esau sold his birthright to his brother Jacob (Israel) for some "Red pottage… therefore was his name called Edom" (Gen. 25:30). Edom means 'red'. It is impossible for Edomite Jews to call themselves Israelites. Jacob remained racially pure, while his brother Esau took alien wives.
Revelation 11:9 and 11:13 are dual prophecies that will occur twice. The first occurrence was 9/11. Television coverage of 9/11 consisted of continuous coverage over three and a half days, the longest coverage in history of any one event. When the Twin Towers came down, ten percent of the total amount of office space that had been available in Manhattan was lost. I have been told that a jet carrying explosives is being prepared to hit the White House, so we may be in for three and a half days of television coverage once again. I won't be watching this time as I hate reruns.
What event caused God of Abraham Isaac and Jacob to cancel His covenant with His people? What sin was so great? What sin was the unforgivable sin? Blasphemy against the Holy Spirit as per Matthew 12:31-32 and that is what the banking elite in America, who are all members of the Illuminati and Luciferians, purposely did. They not only did it, but they did if by using the name of the Holy Spirit to commit fraud. All of this concerns the selling of CDO's by the banks that happened prior to the 9/11 event. (Better for you if I don't tell you the name of the Holy Spirit)
The current head of the Sanhedrin is Baruch Kahane. Kahane is advocating the adoption by all countries of the contrived seven Noahide laws which will be a license to decapitate Christians due to the fact that one of the Noahide laws outlaws Idolatry. The worship of Jesus will be considered idolatry by the Sanhedrin. The Freemasonic Lodges, Synagogues and Catholic Churches will be used to remove the heads of Christians by guillotine. The Catholic Churches worship Lucifer and even have a telescope named L.U.C.I.F.E.R. The Jews are the seedline of Satan and are at war with the Holy Seed of God of Abraham Isaac and Jacob which is the Caucasian Christian Nations of Western Europe, the British Commonwealth Nations and America and they plan to eliminate the white race and kill all Christians.
Jesus will return to earth in early 2022 with His myriad of Holy Angels for the Gog and Magog war and then lead His remnant people gathered in Egypt for the Greater Exodus to the promised land as promised in Genesis 48:21.
Jesus Our Messiah and King of Kings and High Priest will be returning to bring this age to a close in 2022. Revelation is the last book of the Bible and has twenty two chapters, just as there are twenty two letters in the Hebrew Alphabet.
Most people do not realize that the last week of Daniel began in May 2016.
The Beginning of Daniel's Last Week also called the Tribulation
The Desire for Signs
38Then some of the scribes and Pharisees answered Him, saying, "Teacher, we want to see a sign from You." 39But He answered and said to them, "An evil and adulterous generation craves for a sign; and yet no sign shall be given to it but the sign of Jonah the prophet; 40for just as JONAH WAS THREE DAYS AND THREE NIGHTS IN THE BELLY OF THE SEA MONSTER, so shall the Son of Man be three days and three nights in the heart of the earth. (Matt. 12:38-40)
The birth pangs spoken of in Matt. 24 began on May 27, 2016 when 3 ships in 3 days sank carrying migrants across the Mediterranean, drowning over 700 people. It was an ABOMINATION that these people were not rescued and returned to their country of origin.
See my previous article for more details.
Explanation of All the Witnesses in Revelation 11 and Confirmation That the Rapture Will Occur in July or August 2020
/prophecy/2020/07/explanation-of-all-the-witnesses-in-revelation-11-and-confirmation-that-the-rapture-will-occur-in-july-or-august-2020-2512643.html
See all of Dr. Luke Prophet's articles on the Book of Revelation for the complete Rubber Necker's guide to Armageddon. He has revealed all the major characters of the Book of Revelation including the enemies of the Christians, the four horsemen of the apocalypse, the Nimrod antichrist, the Beast from the Earth and the Beast from the Sea in both WW2 and WW3, the two witnesses, the two candle sticks, and the two imposter prophets. See all his articles here:
/v3/contributor/stories/?uid=711317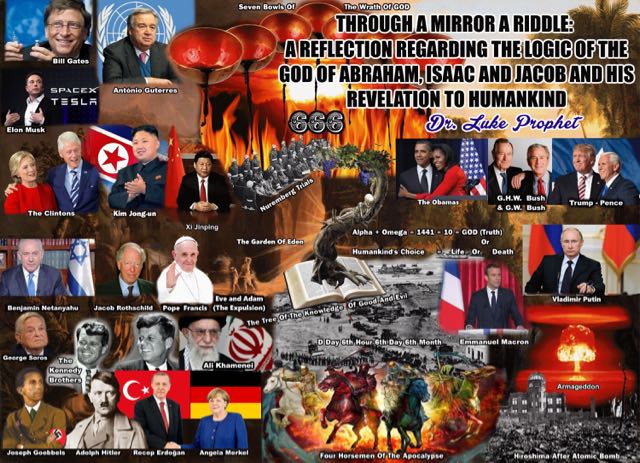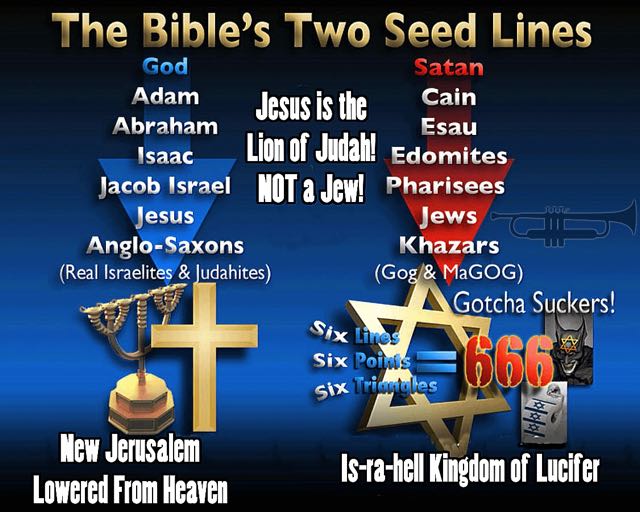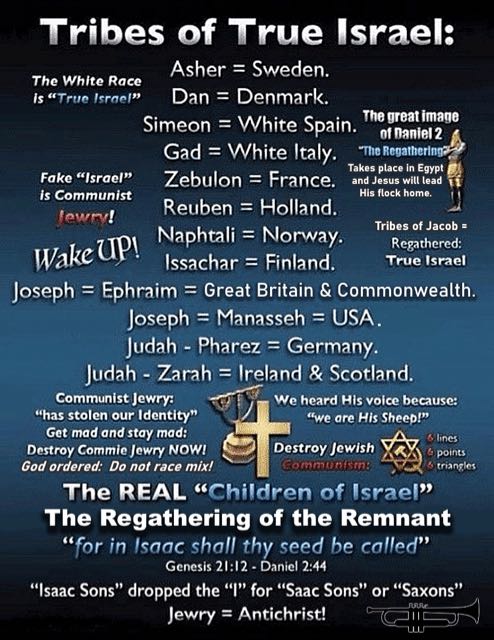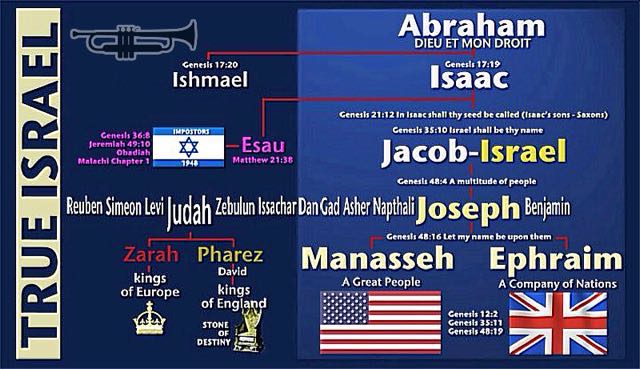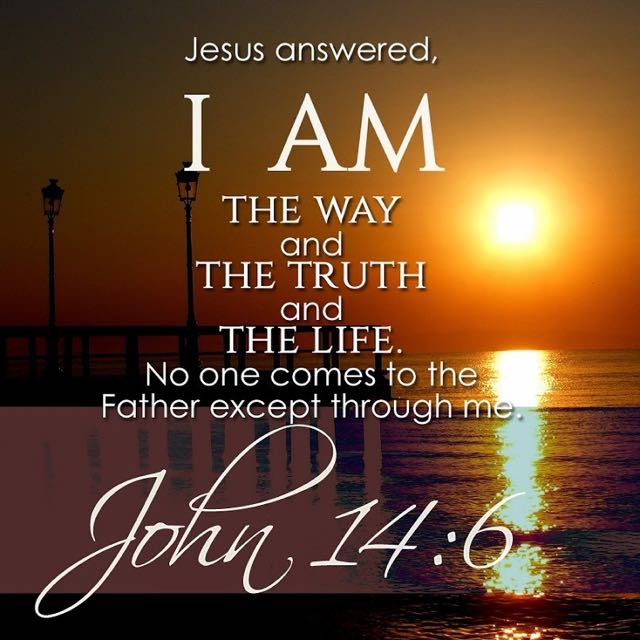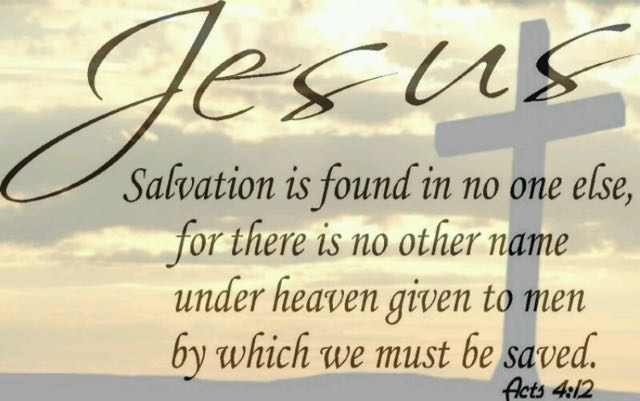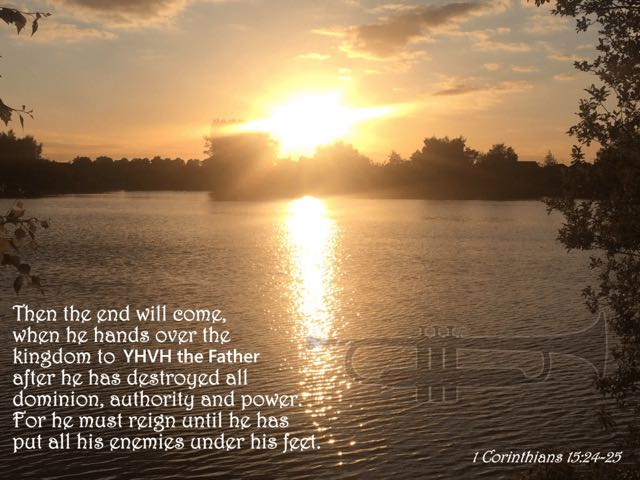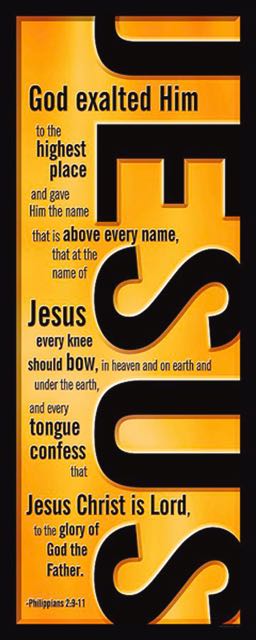 Before It's News®
is a community of individuals who report on what's going on around them, from all around the world.
Anyone can
join
.
Anyone can contribute.
Anyone can become informed about their world.
"United We Stand" Click Here To Create Your Personal Citizen Journalist Account Today, Be Sure To Invite Your Friends.