Stewart Best (12/20/2020): Who is Worthy to Escape?
Sunday, December 20, 2020 19:32
% of readers think this story is Fact. Add your two cents.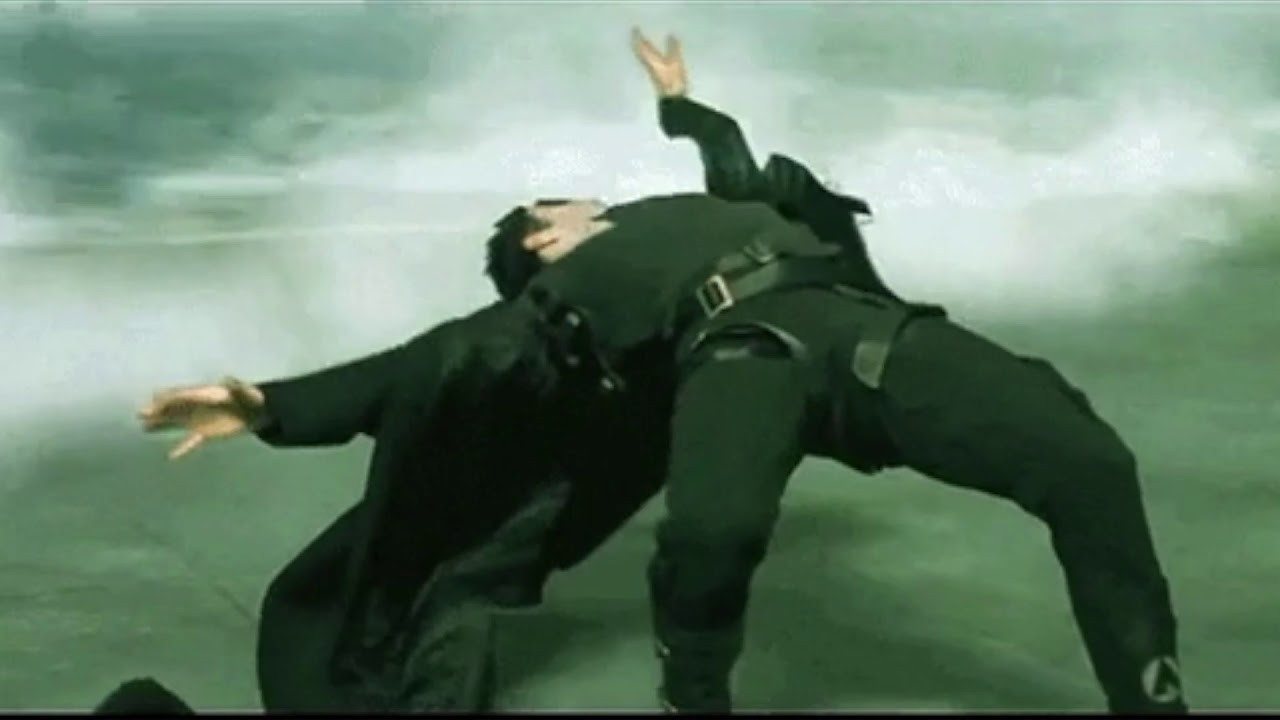 Stewart Best (12/20/2020): Who is Worthy to Escape?
To Download a Free Guide to the Narrow Way (Prove it Out w/ Your Bible & an OLD Strong's): CLICK HERE
WHO IS WORTHY TO ESCAPE?
Luke 21:35-37
35 "For as a snare shall it come on all them that dwell on the face of the whole earth.
36 Watch ye therefore, and pray always, that ye may be accounted worthy to escape all these things that shall come to pass, and to stand before the Son of man.
37 And in the day time he was teaching in the temple; and at night he went out, and abode in the mount that is called the mount of Olives."
Not long ago we did a word study on the meaning of "ready" and found out that it is not at all what people think it is with their "prayed up, packed up and ready to go" saying that one hears so often. We found out that instead it means to BE ADJUSTED, to be ALIGNED, and that relates directly to REBIRTH or being regenerated or quickened.
We might ask ALIGNED TO WHAT? Adjusted to what? It relates directly to "come to the light" of John Chapter Three and what true salvation is as compared to the false salvation theology of today's Christian Church. When mankind fell back in Genesis, he died spiritually and was CUT OFF from God. He lost DIVINE AGAPE LOVE, and that is the STANDARD OF JUDGMENT God is going to use to judge everyone. Inasmuch as we lost that LOVE TYPE, then everyone is judged GUILTY and goes to eternal ruin.
Therefore humanity, to be saved, must be ADJUSTED or BROUGHT INTO ALIGNMENT with DIVINE AGAPE, and that can only occur when one is BORN AGAIN, which IS the ADJUSTMENT, which IS the ALIGNMENT – which is also the WHITE ROBE THAT JESUS GIVES TO THE TRUE BELIEVER.
John 3:19-21.
19 And this is the condemnation, that light is come into the world, and men loved darkness rather than light, because their deeds were evil.
20 For every one that doeth evil hateth the light, neither cometh to the light, lest his deeds should be reproved.
21 But he that doeth truth cometh to the light, that his deeds may be made manifest, that they are wrought in God.
But what does the word "worthy" mean and does it have any relationship to the word "ready"?
G2661

Καταξιόω – kataxioō – kat-ax-ee-o'-o

From G2596 and G515; to deem entirely deserving: – (ac-) count worthy.

Total KJV occurrences: 4

The ROOT:

G515

ἀξιόω – axioō – ax-ee-o'-o

From G514; to deem entitled or fit: – desire, think good, count (think) worthy.

Total KJV occurrences: 7
Now we already know that Jesus commanded that one MUST BE BORN AGAIN or they cannot see or enter the Kingdom of Heaven and thus we can connect the term WORTHY to REGENERATION or REBIRTH, for that is the only method one could be found WORTHY to ESCAPE. Why? Because Jesus is the ONLY ONE FOUND WORTHY to OPEN THE SEAL JUDGMENTS. It is not our worthiness; it is HIS WORTHINESS that covers the believer. What makes us worthy is that we are covered by HIS WHITE ROBE. If one must be adjusted or re-aligned to God's DIVINE AGAPE, that is, covered by the righteousness of Christ, then we come back to REBIRTH! This is why John says this:
1 John 3:1-3
3 Behold, what manner of love the Father hath bestowed upon us, that we should be called the sons of God: therefore the world knoweth us not, because it knew him not.
2 Beloved, now are we the sons of God, and it doth not yet appear what we shall be: but we know that, when he shall appear, we shall be like him; for we shall see him as he is.
3 And every man that hath this hope in him purifieth himself, even as he is pure.
The word BEHOLD:
G1492

εἴδω – eidō – i'-do

A primary verb; used only in certain past tenses, the others being borrowed from the equivalent, G3700 and G3708; properly to see (literally or figuratively); by implication (in the perfect only) to know: – be aware, behold, X can (+ not tell), consider, (have) known (-ledge), look (on), perceive, see, be sure, tell, understand, wist, wot. Compare G3700.
We are to BEHOLD, that is TO SEE, to KNOW this very strange LOVE TYPE of Jesus Christ when He manifests Himself to the believer:
John 14:20-22
20 At that day ye shall know that I am in my Father, and ye in me, and I in you.
21 He that hath my commandments, and keepeth them, he it is that loveth me: and he that loveth me shall be loved of my Father, and I will love him, and will manifest myself to him.
22 Judas saith unto him, not Iscariot, Lord, how is it that thou wilt manifest thyself unto us, and not unto the world?
The word "MANIFEST"
G1718

ἐμφανίζω – emphanizō – em-fan-id'-zo

From G1717; to exhibit (in person) or disclose (by words): – appear, declare (plainly), inform, (will) manifest, shew, signify.
It was Jesus Himself said we could not enter the Kingdom of Heaven unless we be BORN FROM ABOVE, that is a SPIRITUAL REBIRTH, a resurrection of our DEAD SPIRIT TO GOD. Thus, it must be that to be found worthy is just another term that means REBIRTH and that makes us READY. There is another word of interest here, and that is the word APPROVED:
2 Timothy 2:14-16
14 Of these things put them in remembrance, charging them before the Lord that they strive not about words to no profit, but to the subverting of the hearers.
15 Study to shew thyself approved unto God, a workman that needeth not to be ashamed, rightly dividing the word of truth.
16 But shun profane and vain babblings: for they will increase unto more ungodliness.
THE WORD "STUDY":
G4704

Σπουδάζω – spoudazō -spoo-dad'-zo

From G4710; to use speed, that is, to make effort, be prompt or earnest: – do (give) diligence, be diligent (forward), endeavour, labour, study.

Total KJV occurrences: 11
I fully realize that this would be an anathema to almost all modern Christians, but here it is. It sounds like ASK, SEEK, KNOCK, STRIVE, LABOR, CONTINUE in the doctrines of Christ so we might lay hold of the TRUTH. Yet of course, this is rejected and replaced with "say a simple sincere sinner's prayer and you are heaven bound." IT IS ALL A SCAM, JUST AS THE CV-19 IS A SCAM.
Now the word "APPROVED":
G1384

Δόκιμος – dokimos – dok'-ee-mos

From G1380; properly acceptable (current after assayal), that is, approved: – approved, tried.

Total KJV occurrences: 7
So, who are we supposed to be approved unto? Unto God the Father!! Remember that Jesus told us that NO MAN CAN COME TO JESUS UNLESS THE FATHER "DRAW" HIM. Likewise, no one can come to the FATHER unless they come to Jesus!! Notice that this is a trial where one is TRIED.
John 6:43-45
43 Jesus therefore answered and said unto them, Murmur not among yourselves.
44 No man can come to me, except the Father which hath sent me draw him: and I will raise him up at the last day.
45 It is written in the prophets, And they shall be all taught of God. Every man therefore that hath heard, and hath learned of the Father, cometh unto me.
John 10:29-31
29 My Father, which gave them me, is greater than all; and no man is able to pluck them out of my Father's hand.
30 I and my Father are one.
31 Then the Jews took up stones again to stone him.
What did Jesus tell us we must undergo? Was it not the TRIAL OF OUR "FAITH"? Is that not what the STRAIT GATE and NARROW WAY are for? Is it not a TRIAL OF OUR FAITH? Did not Jesus say we must be BORN AGAIN if we were to enter Heaven? It is obvious then, that REBIRTH is the golden key to escape the MATRIX.
1Pet 1:7
That the trial of your faith, being much more precious than of gold that perisheth, though it be tried with fire, might be found unto praise and honour and glory at the appearing of Jesus Christ:
1Pet 4:12
Beloved, think it not strange concerning the fiery trial which is to try you, as though some strange thing happened unto you:

Now this "appearing of Jesus Christ" IS NOT A SECOND ADVENT VERSE. This "appearing" is TO THE BELIEVER AT REGENERATION.
The word "APPEARING":
G602

ἀποκάλυψις – apokalupsis – ap-ok-al'-oop-sis

From G601; disclosure: – appearing, coming, lighten, manifestation, be revealed, revelation.

Total KJV occurrences: 18
Revelation Chapter Three tells us WHAT THIS APPEARING IS:
20 Behold, I stand at the door, and knock: if any man hear my voice, and open the door, I will come in to him, and will sup with him, and he with me.
21 To him that overcometh will I grant to sit with me in my throne, even as I also overcame, and am set down with my Father in his throne.
22He that hath an ear, let him hear what the Spirit saith unto the churches.
If we, after entering the STRAIT GATE and WALKING THE NARROW WAY (pick up YOUR CROSS and follow me) and continue and give due diligence, we will find THE TRUTH, who is JESUS CHRIST, and He will come to us, SUP WITH US, and SAVE US. Without this encounter, as proven by multitudes of Scripture, there is no salvation, for we need to COME TO THE LIGHT and be JUDGED.
In this day of false salvation, one should do DUE DILIGENCE to remove themselves from the Matrix and ESCAPE all these things that are to come upon Earth dwellers via genuine REBIRTH, which is JESUS coming to the believer and manifesting HIMSELF to that believer. This is where genuine REPENTANCE and TRUE SALVATION OCCUR.
2 Corinthians 7:9-11
9 Now I rejoice, not that ye were made sorry, but that ye sorrowed to repentance: for ye were made sorry after a godly manner, that ye might receive damage by us in nothing.
10 For godly sorrow worketh repentance to salvation not to be repented of: but the sorrow of the world worketh death.
11 For behold this selfsame thing, that ye sorrowed after a godly sort, what carefulness it wrought in you, yea, what clearing of yourselves, yea, what indignation, yea, what fear, yea, what vehement desire, yea, what zeal, yea, what revenge! In all things ye have approved yourselves to be clear in this matter.
Now all of this is totally denied by modern Christian thought, and, just as Peter and Christ warned. BEWARE!
Feel free to post this elsewhere IF YOU DARE.
To Download a Free Guide to the Narrow Way (Prove it Out w/ Your Bible & an OLD Strong's): CLICK HERE
Stewart Best has been teaching the true gospel of Jesus Christ for over 30 years. His classic video, "Iron Mountain—Blueprint for Tyranny," drew national attention (including the Wall Street Journal) and deep state scrutiny. NBC's Dateline Show backed off when they found out he had the actual evidence of the truth and they could not control the narrative.
The "hate-mongering" SPLC deemed him a "domestic terrorist," men with long guns showed up at his property, and a black helicopter dropped water balloons as a warning, but the Lord delivered him from it all.
In the past, he has appeared on the Art Bell Show and also on Steve Quayle's former radio show.
Be sure to check out Stewart's own Night Shadows Radio Show and the NightShadows Radio Member site (there is a FREE side).
At fourscore years of age his force does not seem to have abated one bit, still producing prolifically with his team at the LightGate ministry in Wisconsin. He was a professional aviator for many years, flying the latest corporate jets as Captain, and he also served in the military.
Iron Mountain and many other videos are available at his YouTube channel "angelfall923"…but watch while you can! YouTube is de-channeling more and more truth-tellers every day. —FTW
He that hath ears to hear, let him hear. (Matt 11:15)
---
Source: https://lightgateblogger.wordpress.com/2020/12/20/who-is-worthy-to-escape/
---
---
[The true gospel: the only way Jesus gave us was the strait gate/narrow way. Few will DO it. BE ONE!!].
Do You Know The SECRET to This Matrix World — And the WAY Out ? CLICK HERE
CLICK HERE For A Testimony of Authentic Regeneration From a Remarkable Young Lady — This is Not Your Typical "Testimony"
Be sure you are saved, and not just think you are. Do you have the right KIND of faith?
Matt 7:13-14:

Enter ye in at the strait gate: for wide is the gate, and broad is the way, that leadeth to destruction, and many there be which go in thereat: (Matt 7:13)

Because strait is the gate, and narrow is the way, which leadeth unto life, and few there be that find it. (Matt 7:14)
→ Jesus Christ Said Few Would DO It — The True Gospel in Under Ten Minutes
→ 10-Minute Preaching: "Your Whole Entire Life Is Supposed to Get You Out of the Matrix"
→

Time is running out for mankind

– even for the vast majority of Christians who think they are going to Heaven but are not – just as Jesus said.
A DELUSION OF A SALVATION THAT DOES NOT EXIST

.

→ The Bible is clear – only 1 in 1000 Christians is actually BORN AGAIN.

→ No Cross, No Death, No Judgment – No Crown of Eternal Life!!

→ The time is now getting so short to escape the Matrix, in truth!!

→ For more information, FREELY-download and study out while you can:

→ The Dark/Light Series (PDF) (1Cor 13:12) — A Guide to Authentic Salvation

→ "It is the best book I have ever read outside of the word of God itself."

→ "Other than my Bible, it's the best thing I ever read."
---
---
→ See Other Stories Contributed by "Follows TheWay"
---
---
Before It's News®
is a community of individuals who report on what's going on around them, from all around the world.
Anyone can
join
.
Anyone can contribute.
Anyone can become informed about their world.
"United We Stand" Click Here To Create Your Personal Citizen Journalist Account Today, Be Sure To Invite Your Friends.