Stewart Best (7/23/2021): The World Will Change in a Trillionth of a Second
Friday, July 23, 2021 23:23
% of readers think this story is Fact. Add your two cents.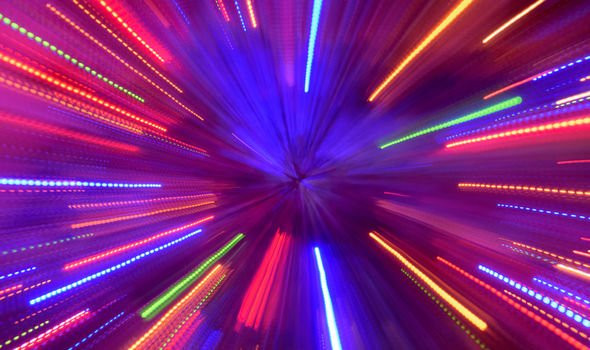 Stewart Best (7/23/2021): The World Will Change in a Trillionth of a Second
THE WORLD WILL CHANGE IN A TRILLIONTH OF A SECOND
The Bible warns the world that EVERYTHING will change in the "twinkling of an eye" as Jesus comes to take His Church out of this world. It also warns that this event is as a SNARE and comes out of the blue with no apparent signs except for those watching.
The days of Noah and the days of Lot are given as examples on how this takes the world by total surprise except for Noah and Lot, who were told that SUDDEN DESTRUCTION was coming and they were to ESCAPE THIS SUDDEN DESTRUCTION.
Jesus said that if we were worthy, we would ESCAPE the SNARE of the fowler, that snare being sprung upon an unsuspecting world during the rise of Antichrist in the "hour of temptation", the first 3.5 years of Daniel's 70th week.
So, the question is WHEN? As has been stated before, 2021 must be the year if we are to take Psalm 90's TIME CODE at face value and the FIG TREE parable rebirth of Israel in 1948 and the four-year delay built into the Fig Tree parable. That means SOMETIME in 2021 the SNARE WILL BE SPRUNG, and the BRIDE WILL EITHER BE RAPTURED OR HIDDEN AWAY in some manner.
I favor raptured because we are to go to the WEDDING OF THE LAMB, a seven-year event while Daniel's 70th week plays out below. The ancient wedding traditions all point to this 7-year (7 day) event in the heavens as His people undergo the BEMA seat judgment and all of the festivities and joyous events at the Father's House, something Jesus PROMISED to his Bride.
As you know I have been wrestling with this 4-11 code for a long time now, and think it is a CODE NUMBER, not a date, and it has been appearing with great rapidity of late. From the RING OF FIRE BIRTHING AND WEDDING ECLIPSE to Tu B'Av is exactly 44 days inclusive and 42 days exclusive, both ripe with rapture meaning. Remember that 411 in Strong's means something has no words to describe it, and the rapture would be one of those events, as genuine rebirth as well. Forty-two means THE LORD'S ADVENT, and we know it is in TWO PHASES.
Tonight, we have A FULL MOON that reaches it peak at 9:37(8) OR A 9-11 CT, for all practical use, and the ring of fire eclipse crossed over the North Pole at 11:04-7 as well.
We also know that from 7-24 to 9-8 is 46 days inclusive and 44 days in between, another 4-11 code, so if nothing happens within the next few days, our next best guess will be FEAST OF TRUMPETS, which means we may well see major developments in Israel and America between those two dates. Be not discouraged if we pass by 7-23 through 7-27 for 2021 IS THE YEAR.
Here is what Jesus had to say to us, as a COMMAND:
Mark 13:36-37
36 Lest coming suddenly he find you sleeping.
37 And what I say unto you I say unto all, Watch.
We hear many scoff and mock at those attempting to point out things others may not know; and say, they should not do that, for it scares people and when nothing happens they become angry and say what Peter says they will say, "Where is the promise of His coming", but Christ commanded us to WATCH and if it bothers people, then they are in disobedience and rebellion against the MULTITUDES OF THE LORD TO "WATCH". If your attitude is not excited about the promise of His coming, then your heart is not right before Christ.
You might receive a MAJOR ATTITUDE ADJUSTMENT by being LEFT BEHIND.
To Download a Free Guide to the Narrow Way (Prove it Out w/ Your Bible & an OLD Strong's): CLICK HERE
Stewart Best has been teaching the true gospel of Jesus Christ for over 30 years. His classic video, "Iron Mountain—Blueprint for Tyranny," drew national attention (including the Wall Street Journal) and deep state scrutiny. NBC's Dateline Show backed off when they found out he had the actual evidence of the truth and they could not control the narrative.
The "hate-mongering" SPLC deemed him a "domestic terrorist," men with long guns showed up at his property, and a black helicopter dropped water balloons as a warning, but the Lord delivered him from it all.
In the past, he has appeared on the Art Bell Show and also on Steve Quayle's former radio show.
Be sure to check out Stewart's own Night Shadows Radio Show and the NightShadows Radio Member site (there is a FREE side).
At fourscore+ years of age his force does not seem to have abated one bit, still producing prolifically with his team at the LightGate ministry in Wisconsin. He was a professional aviator for many years, flying the latest corporate jets as Captain, and he also served in the military.
Iron Mountain and many other videos are available at his YouTube channel "angelfall923"…but watch while you can! YouTube is de-channeling more and more truth-tellers every day. —FTW
He that hath ears to hear, let him hear. (Matt 11:15)
---
Source: https://lightgateblogger.wordpress.com/2021/07/23/the-world-will-change-in-a-trillionth-of-a-second/
---
---
[The true gospel: the only way Jesus gave us was the strait gate/narrow way. Few will DO it. BE ONE!!].
Do You Know The SECRET to This Matrix World — And the WAY Out ? CLICK HERE
CLICK HERE For A Testimony of Authentic Regeneration From a Remarkable Young Lady — This is Not Your Typical "Testimony"
Be sure you are saved, and not just think you are. Do you have the right KIND of faith?
Matt 7:13-14:

Enter ye in at the strait gate: for wide is the gate, and broad is the way, that leadeth to destruction, and many there be which go in thereat: (Matt 7:13)

Because strait is the gate, and narrow is the way, which leadeth unto life, and few there be that find it. (Matt 7:14)
→ Jesus Christ Said Few Would DO It — The True Gospel in Under Ten Minutes
→ 10-Minute Preaching: "Your Whole Entire Life Is Supposed to Get You Out of the Matrix"
→

Time is running out for mankind

– even for the vast majority of Christians who think they are going to Heaven but are not – just as Jesus said.
A DELUSION OF A SALVATION THAT DOES NOT EXIST

.

→ The Bible is clear – only 1 in 1000 Christians is actually BORN AGAIN.

→ No Cross, No Death, No Judgment – No Crown of Eternal Life!!

→ The time is now getting so short to escape the Matrix, in truth!!

→ For more information, FREELY-download and study out while you can:

→ The Dark/Light Series (PDF) (1Cor 13:12) — A Guide to Authentic Salvation

→ "It is the best book I have ever read outside of the word of God itself."

→ "Other than my Bible, it's the best thing I ever read."
---
---
→ See Other Stories Contributed by "Follows TheWay"
---
---
Before It's News®
is a community of individuals who report on what's going on around them, from all around the world.
Anyone can
join
.
Anyone can contribute.
Anyone can become informed about their world.
"United We Stand" Click Here To Create Your Personal Citizen Journalist Account Today, Be Sure To Invite Your Friends.