The Science of Scent and its Relationship With Sexual Attraction 
Sunday, April 18, 2021 23:36
% of readers think this story is Fact. Add your two cents.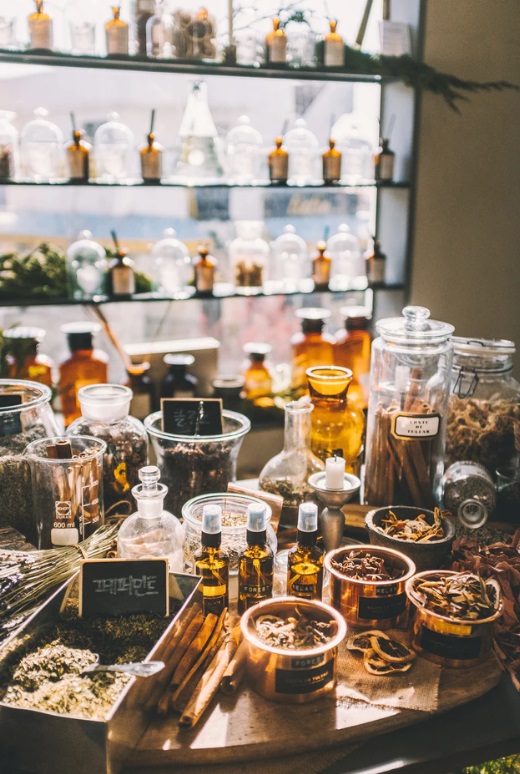 The Science of Scent and its Relationship With Sexual Attraction
Let's face it; humans are pretty visual creatures.
That's why our earliest communication was based on sight and why we call certain things beautiful.
But, we've evolved quite a bit since our ancestors' days. Humans may be visual creatures, but that's not the only sense that matters when it comes to attraction.
Pheromones are chemicals that animals secrete to communicate with each other.
Since humans do not consciously detect these chemicals, pheromones are commonly used in perfumes, aftershave lotions, sachets, and other advertised products to enhance sexual attraction.
Pheromones are chemicals produced by animals that encourage mating, and they can be found all over the body, including in sweat and saliva.
When we humans interact with those who produce pheromones, we can have a hard time staying focused on the conversation at hand.
However, this type of scent is necessary when attracting a mate; however, don't make a mistake in thinking that it is all you need.
It is only part of the equation and can help in giving you a boost.
What Are Pheromones?
Pheromones are chemicals produced in the body that can influence the behavior of others.
A pheromone is, for example, what attracts a man to a woman. It's your natural perfume. Think about it.
When you see a woman (or man) you think is attractive, you feel like you can't take your eyes off them.
Your heart begins to race, and you begin to perspire. Your mouth may even go dry. You don't imagine it.
All of these are actual physical reactions to pheromones.
Pheromones, for example, are chemicals that provide us with an unconscious sense of smell.
When we are sexually attracted to another person, we naturally connect with them through the chemicals we emit.
Chemicals known as pheromones are released by an organism when they sense an individual's presence.
Pheromones are what allow us to differentiate between sexual partners from an evolutionary perspective.
This may not sound very romantic, but pheromones are chemicals that enhance biological and then sexual attraction.
Some studies even show that people who are menstruating experience pheromones differently during the phases of their cycle.
Pheromones can play a significant role in connecting people whether they are sexually attracted or platonically inclined.
Of course, many factors determine how and with whom we communicate, but it is fascinating to observe this biological secretion and its role in our relationships.
4 Ways to Increase Pheromones Naturally
To connect with yourself and others, practice noticing which scents are attractive to you and which are not.
Try pheromone-boosting products and see if your libido increases.
For women, if you are menstruating, pay attention to how your sense of smell changes during different phases of your cycle.
Regularly Exercise
Sweating can increase levels of sex pheromones. The pheromone androstadienone, for instance, is generated by testosterone.
By regularly exercising, you will boost the amount of pheromone-producing hormones in your body and become naturally more desirable.
This also has the added benefit of becoming healthier, which is always a good thing.
Get Enough Sleep
Many people understand the benefits of sleep but discount it in favor of other things.
However, this is a mistake as sleep deprivation is the root cause of many health-related issues, and pheromone levels can become affected.
Pheromone levels can drop when hormone levels get out of balance because of insufficient sleep.
Refrain From Sexual Activity
Let your body "recharge" its hormones to increase pheromone levels.
The way your body interacts with hormones can change based on when you orgasm. When you go a long period of time without orgasming, your testosterone and estrogen levels increase.
Maintain Proper Nutrition
Androstenone and androstenol are natural components of human pheromones found in celery, parsnips, and truffles.
Can You Purchase Pheromones?
You can usually purchase pheromones online; however, you must be careful to use a reputable vendor.
Feramones.com is the place to go for everything pheromone related and includes many exciting guides to help you get the most from them.
You can choose between unscented and scented options, depending on your use case and what you want to achieve.
For example, if you want a simple confidence boost at work, you may want to opt for the unscented and use your usual aftershave.
However, if you are going on a night out, you could apply a scented version to enhance your attractiveness.
How Do You Apply Pheromones?
Both men and women respond best to pheromone application when applied to the body's "pulse points," such as the wrists, neck, or ears.
You may apply liquid forms to the corresponding points with two to three drops.
A pheromone spray may be applied in two or three sprays. A roll-on application may also require two or three passes.
Applying pheromone products directly to the skin or outer clothing is possible.
The best way to attract someone in social situations is to avoid standing any farther away from them than six feet and preferably stay clear of anyone else between you and that person.
Usually, pheromones start working right away, but sometimes it might take a few seconds, particularly if you're in a smoke-filled room, crowded with many people, and listening to loud music or are otherwise distracted in some way.
Best Places to Use Them
Any area where you are seeking contact with the opposite sex is effective with pheromones.
Besides familiar places like bars and clubs, pheromones are effective in everyday places like supermarkets, gyms, and laundromats.
Even though there is not as much vomeronasal stimulation in these places, you will still be able to enjoy them because of the absence of factors such as crowds and noise.
How Long Does the Effect Last For?
The maximum effectiveness of pheromone products will last 6 to 8 hours when applied as directed.
So, it's best to apply them all right before you head out to a place where you hope to attract someone of the opposite sex.
For example, applying them before going to work may not be a wise choice, so it is recommended you put them on after you return home, shower, and get ready to head out for the evening.
It is advised to reapply them before going out again that evening if you choose to apply them in the morning.
Pheromones Are Enough to Attract Someone Who's the Opposite Sex?
The short answer to this question is no.
Pheromones can help enormously, but if you rely on them 100% to get a girl or boyfriend, you are out of luck.
It takes far more than simply applying a scent to your body and having people swooning all over you.
You still need to be a decent person, dress well and exude confidence and charisma.
It may seem that people lacking in the last two points tend to use pheromones far too heavily, but they help in other ways as well.
By applying ascent, you will get not only the effect of the scent itself, but it could create the chance that your confidence is boosted.
By walking into a bar or club smelling fantastic and feeling like a million dollars, you will naturally begin to attract people who want to be in your company.
This is the primary benefit of using such chemicals.
Summary
Pheromones are a potent tool to help attract people of the opposite sex.
They are not the only thing you should be doing to become more attractive; dressing well and not being a jerk is just as important.
Nevertheless, they are a great way to help you attract people and to become more confident in your flirting abilities.
Before It's News®
is a community of individuals who report on what's going on around them, from all around the world.
Anyone can
join
.
Anyone can contribute.
Anyone can become informed about their world.
"United We Stand" Click Here To Create Your Personal Citizen Journalist Account Today, Be Sure To Invite Your Friends.