How Will Technology Affect Gaming in 2022?
Friday, January 21, 2022 22:56
% of readers think this story is Fact. Add your two cents.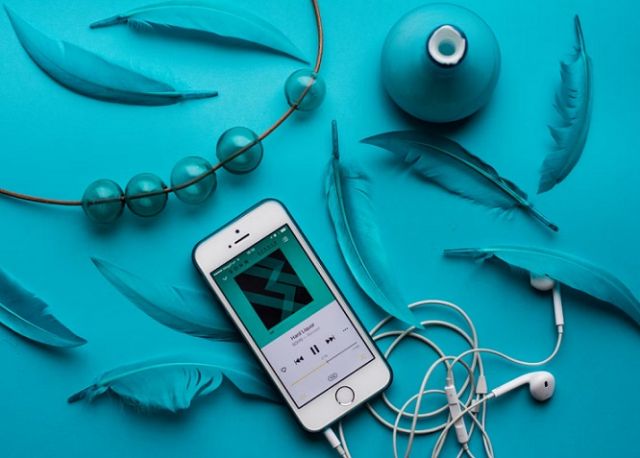 How Will Technology Affect Gaming in 2022?
Are you wondering what we will see in gaming in 2022? The latest advancements in technology have their effect on a lot of aspects of daily life, and the gaming industry is no different. Take a look at what we think will be the biggest changes in 2022.
Virtual Reality
The Metaverse is a concept you'll have surely heard of by now. A certain Meta/Facebook CEO will not stop talking about it.
Zuckerberg seems to believe that VR is the next step of the internet – which might well be the case – but he doesn't know how to sell it. To have to visit the office via headset and conduct meetings with avatars is only going to be a nuisance. He has to make it seem worth it, showing things you would want to be fully immersed in, rather than trying to sell Office Space in the future: a sequel named Misery.
Like it or not, VR and gaming are now married. They were flirting, they were seeing how things went, and it turned out good. More and more VR headsets are hitting the shelves but you can't say they are leaving them as much as developers want.
Developers are currently stuck in a chicken and egg situation. Consumers aren't buying headsets because there aren't enough games, and the games there are quite basic, to make wearing them worth it, and developers can't afford to make good games until they gain enough money from selling VR headsets.
What they need is the gaming equivalent of a blockbuster – and on top of that it will need to be something that simply cannot be played on the screen alone. It will have to be entirely new in terms of gameplay and visually stunning.
With the VR industry taking off, you can bet gaming coverage will soon mention a "game changer" in VR that will legitimize VR gaming, and a genre will be born.
Cryptocurrency
There is a creeping intrusion from cryptocurrency into the gaming sphere. It makes sense. The two share a demographic of tech-savvy younglings looking to try something new. And game developers have noticed.
For one thing, more and more iGaming online casinos are offering a cryptocurrency withdrawal and deposit option amongst their usual PayPal and credit and debit card options. Again, there is a crossover in demographic between people who would prefer to keep their gambling to a computer or phone screen and crypto fans, but there might be more to it than that. So far, there are little practical purposes for crypto beyond trading it in for real world cash or buying a Tesla. Discovering that their favourite online casino is offering a purpose for their crypto is sure to please customers. On top of that, crypto's ability to bypass the national banks means that customers won't have to wait 3-5 working days for their winnings to pass through all the red tape the bank needs to approve the money.
If that sounds interesting to you, or you are considering looking into cryptocurrency, you can look here for a range of crypto options, including the OMI coin.
Meanwhile, NFTs are making their mark on the video gaming community. Developers like Ubisoft are offering NFTs alongside their catalogue of in-game purchases like skins and weapons in games like Ghost Recon Breakpoint. The idea is to sell a unique piece of equipment or an acre of virtual land that is exclusively owned by the player.
So far, the reception to this idea hasn't been well received. Most attempts to get more money out of players once they have bought the game have never gone down well. See Star Wars Battlefront 2's extreme backlash for an idea of what we're talking about. However, loot boxes never left, and chances are NFTs won't either.
Subscription Gaming
To add on to that point about paying more in-game after having outright bought the game, maybe the latter is out of the question soon.
Less and less physical games are getting bought. For the customers, they take up space. For the developers, they can be returned if customers don't like them. For the past few years it has become a lot more common to buy a digital copy of your game and store it on a cloud. It's become so common that both of the major console competitors, Xbox and PlayStation, released versions of their new generation consoles without a disc reader.
There were a number of factors that went into consumers deciding which console they were going to go for. PlayStation reminded us of their exclusives, so did Xbox. PlayStation gave their price, Xbox gave a lower one. But for many, the deciding factor was the back catalogue.
As much as PlayStation assured users that their console was backwards compatible, that came with an asterisk. It was backwards compatible with PS4 games only, and the disc-less console wasn't going to be much use to players wanting to play their old games.
Meanwhile, Xbox's Game Pass has famously taken off. It has a vast catalogue of digital download games going back through home console history within the subscription, with even more on offer for an extra price. Names like Bully, which was taken off the shelves, are there, along with Portal, Fallout New Vegas, and more.
Rather than buying these games at $60 on release, gamers can pay $7.99 a month for access to thousands of games. It's happened to TV, film, to an extent music, and now the idea is coming to gaming.
Before It's News®
is a community of individuals who report on what's going on around them, from all around the world.
Anyone can
join
.
Anyone can contribute.
Anyone can become informed about their world.
"United We Stand" Click Here To Create Your Personal Citizen Journalist Account Today, Be Sure To Invite Your Friends.