Ezra - Prepare for "Living Hell"
Sunday, May 9, 2021 11:09
% of readers think this story is Fact. Add your two cents.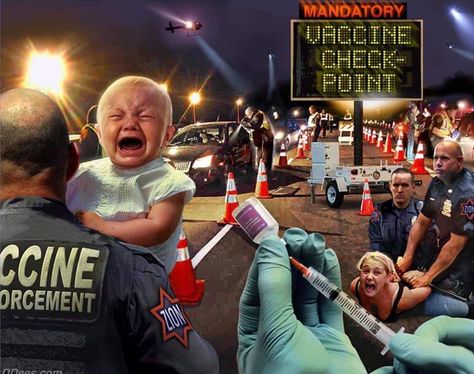 "The genocide that has begun will gather pace from late 2021 and 2022 and then explode."
Disclaimer
- I honestly don't know if Ezra is a prophet-genius or a fruitcake fear-monger. Tell me what you think. [email protected]
Ezra writes: "I was working on a PhD thesis in a physical science but dropped out due to spiritual reasons – the gains accrued in the mystical sense far outweigh anything I would've acquired by sticking to scientific research. I have no regrets about truncating my academic career. Mystical experiences have shown me via direct perception the deeper layers of existence far exceeding what science knows or will ever know about the reality."
by Ezra
(henrymakow.com)
All hell is going to break loose within a year as the deadly cocktail of ionizing radiation, spike proteins and toxins are fast spreading in the atmosphere when seen through the highly activated sixth sense.
The forces of gloom, suffering and death are gathering in greater numbers everywhere.
I can visibly see people quietening down or becoming more subdued with a gaunt look on some of their faces as the deadly cocktail of vax inputs begins acting on their bodies, emotions and minds.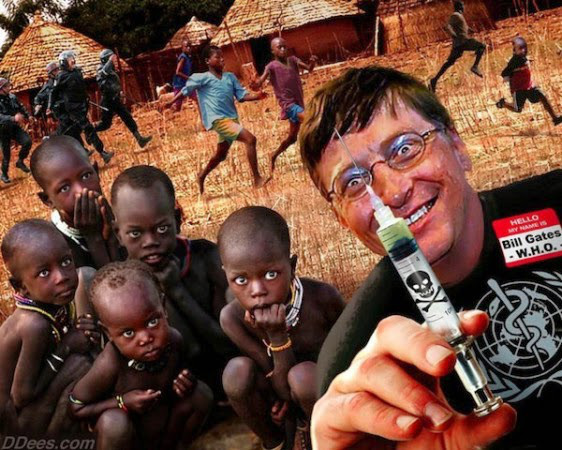 The worst devastation will be felt mostly in the undeveloped and developing nations, while in developed nations the impact will be less.
Israel won't survive beyond 2022 or at the very most it'll be around till 2025 when it is razed to the ground.
Israel has incurred G-d's wrath.
The Holocaust of WW2 will look a picnic before the coming destruction of Israel. RIP.
Almost all religious minorities and people of color living in the West are set to be decimated.
The move to flood the West with third world migrants is actually a death trap for them..an invitation to be murdered in the West. .. that the religious bigots among them want to take over through outbreeding the Whites, steady migration and violence to impose Sharia.
George Soros has been made a fool of by his Globalist masters as his Open Borders program is set to end in the genocide of the very third world migrants he worked hard to bring to the West.
Similarly, pro-migrant leaders like Justin Trudeau and Angela Merkel have been hoodwinked by the Globalists as the migrants they imposed on Canada and Germany are on their way to the burial grounds and their plan of bringing in more migrants will be stopped by the turn of events aimed at destroying the migrants.
Many Whites, too, who don't make the mark will fall.
BACK TO C-19 VAX DYNAMICS
The spike proteins by themselves can't explain the horrible ionizing radiations that I can distinctly perceive.
5G cannot explain the ionizing radiation as I live in a city that does not have a 5G network. Yet, the city is bathed in a thickening layer of ionizing radiation.
The only explanation for the lethal ionizing radiation is infusion of radioactive nuclei in the C19 "vax"/ chemical brew.
The ionizing radiation is to induce radiation sickness symptoms in the recipients of the C19 vax and in those who are affected by transmission.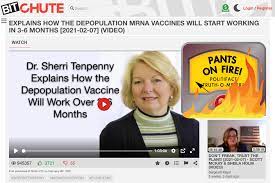 As such, the ionizing radiation will lower the body's resistance creating aches, confused cognition, bleeding, fevers, fatigue, cancers, tumors, insomnia, nausea, loss of energy, etc, while the spike proteins will take out the organ systems through cytokine storms destroying cells and tissues leading to a most painful death.
The spike proteins are deliberately programmed to target certain ethnicities and specific low IQ types mentioned above.
The city's aura looks deathly and the latest visuals of people getting vaxxed around the globe are radiating the same horrific effect in varying degrees.
Be prepared for genocide.
Hardly anyone will survive the apocalypse.
Around 10% or lesser of the world's population will survive, while the rest will be murdered by C19 vax and C19 vax transmission from vaxxed to unvaxxed people.
Other methods of mass destruction will be starvation, germ warfare, weather modification, cyberpandemic and war.
Most of the survivors will be Orientals (Japanese, Chinese and Koreans) and Whites.
G-d is out to exact a most terrible revenge and nothing can reverse His decision.
The genocide that has begun will gather pace from late 2021 and 2022 and then explode.
The scale of death will be just one notch lower than the revenge exacted during the great flood in Noah's times when only Noah and his near and dear ones survived the deluge.
Related – also by Ezra
Source:
https://henrymakow.com/2021/05/ezra-prepare-for-living-hell.html
Before It's News®
is a community of individuals who report on what's going on around them, from all around the world.
Anyone can
join
.
Anyone can contribute.
Anyone can become informed about their world.
"United We Stand" Click Here To Create Your Personal Citizen Journalist Account Today, Be Sure To Invite Your Friends.