Story Views

Now:
Last Hour:
Last 24 Hours:
Total:
Alert: NWO Currency Takeover! What They're Not Telling You!
Wednesday, April 18, 2018 11:29
% of readers think this story is Fact. Add your two cents.

The time has come for the New World Order, the time of Christ and His currency for the New Kingdom!

The NWO can seem like a scary ordeal, especially when it is in the hands of the GLOBAL ELITE and those governing the world. They have created chaos and destroyed liberty as we know it. The corruption and greed have become so out of control that the common person is looked at by their government as an experiment and slave to only benefit their pockets and give them more power. They are not only treating the majority of mankind poorly, but they are ushering in ARMAGEDDON! Whether you believe it or not, prophecy and predictions of the world collapsing has been foretold in the religious and secular texts for centuries! IF WE ARE TO SURVIVE AS A SPECIES, INTERVENTION IS NEEDED!!! That is why Christ, the Messiah, would come to take over and rule with justice and love while building His New Kingdom. In this process, this New Kingdom will also have its own way to trade, but it will not be based on the current fiat currency, it will be digital and backed by GOLD & SILVER. It is imperative that investors are reminded of the impending global financial collapse that every wise investor already sees coming. Let's ensure that EVERYONE realizes the only way to retain any wealth through this time is if wealth is digitally stored on GODcoin blockchain!



Haggai 2:8
Greater Glory in New Temple
7′I will shake all the nations; and they will come with the wealth of all nations, and I will fill this house with glory,' says the LORD of hosts. 8The silver is Mine and the gold is Mine,' declares the LORD of hosts. 9′The latter glory of this house will be greater than the former,' says the LORD of hosts, 'and in this place I will give peace,' declares the LORD of hosts."
This IS the MOMENT we have all been waiting for!!!
The opportunity to invest in your future and not worry about evil corruption is here! It has been predicted a long time ago and the time has come. CHANGE IS NECESSARY!! Yes, the FOOTSTEPS of Christ are now upon earth and he is making ALL THINGS NEW as he promised as per the Book of Revelation 21:5…
"And he that sat upon the throne said, Behold, I make all things new. And he said unto me, Write: for these words are true and faithful."
NOW IS the Time as the Great and Terrible Day of the Lord Will Soon be Approaching!
Take actions while you can!
Revelation 3:18
"You say, 'I am rich; I have grown wealthy and need nothing.' But you do not realize that you are wretched, pitiful, poor, blind, and naked. 18I counsel you to buy from Me gold refined by fire so that you may become rich, white garments so that you may be clothed and your shameful nakedness not exposed, and salve to anoint your eyes so that you may see. 19Those I love, I rebuke and discipline. Therefore be earnest and repent."

See more on our website here!!!
What is GODcoin?
GODcoin will be the perfect currency, because it is the currency of Christ. It will be the currency of His New Kingdom, which will be established very soon, and it will eliminate all other currencies, leaving it to be the only formally accepted form of money. The GODcoin team plans to work closely with the Steemit community during the transition. - GODcoin CEO, Richard Ruff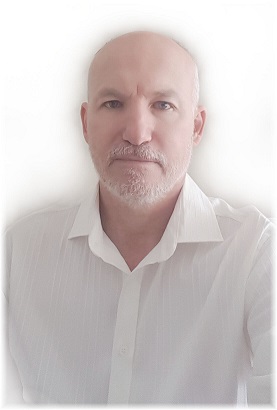 Check out and support GODcoin's CEO's post on Steemit!

HOW TO BUY GOD COIN, Gold On Demand NOW …40% bonus token during ICO! ICO IS NOW LIVE For a LIMITED TIME!
Go HERE to Learn HOW!!!
Remember Gold Backed Is the ONLY way to go and all the GOLD and Silver is HIS!
GODcoin will be the perfect currency, because it is the currency of Christ. It will eliminate all other currencies, leaving it to be the only formally accepted form of money.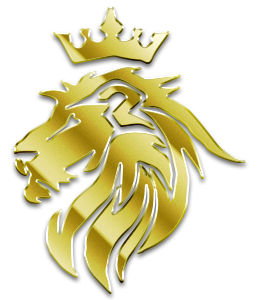 Tributes to the King are also accepted on this same site
Revelation 1:8
7Behold, He is coming with the clouds, and every eye will see Him—even those who pierced Him. And all the tribes of the earth will mourn because of Him. So shall it be! Amen. 8"I am theAlpha and the Omega," says the Lord God, who is and was and is to come — the Almighty.
THE ARRIVAL As shown on the cloud!
Revelation 22:13
…12"Behold, I am coming quickly, and My reward is with Me, to give to each person according to what he has done. 13I am the Alpha and theOmega, the First and the Last, the Beginning and the End." 14Blessed are those who wash their robes, so that they may have the right to the tree of life and may enter the city by its gates.…
CREDITS and SOURCES
God and His Holy Son RayEL
Angelus Domini, Imperial Regent of the Lord
The Holy Bible
GODCoin committee
https://godcoin.gold/
https://steemit.com/cryptocurrency/@godcoin/the-nwo-currency-is-here-40-token-bonus
#NWO #NewWorldOrder #Illuminati #AlexJones #MarkoftheBeast #666 #Cryptocurrency #Crypto #CryptocurrencyNews #ICO #Conspiracy #ConspiracyTheory #Poloniex #Trading #Steem #Bitcoin #Beyondbitcoin #Bitshares #Thereum #Money #Business #Investing #Marketing
---
GODcoin Private Release ICO Is NOW:
https://godcoin.gold/ico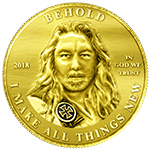 Check us out at:
https://armageddonbroadcastnetwork.tv/
https://www.youtube.com/c/Armageddonbroadcastnetwork
https://www.facebook.com/groups/ICoLR/
https://vk.com/congregation_of_lord_rayel
Donate at:
https://armageddonbroadcastnetwork.tv/donate/