Story Views

Now:
Last Hour:
Last 24 Hours:
Total:
Full-Tilt Evil Propaganda Campaign Everybody Needs to See!!
Wednesday, December 5, 2018 9:02
% of readers think this story is Fact. Add your two cents.

As in all my videos (clip) refers to a particular point in the video that goes along with this article.
Let me paint a very simple, practical, realistic scenario for ya before I get into the main topic of this video. Let's say you were the head of a household of 5 people and, as head of the house, you had somehow managed to rack up 220,000 worth of credit card debt. And let's say you had an uncle (let's call him uncle Joe) who was constantly coming over with his buddies using your resources, trying to call the shots on how you managed your house, and you kept giving the guy money…money, by the way, that you don't have, because you can't even pay off your own compounding, suffocating debt. But you put more money on credit to fork over to ole uncle Joe…justifying to your household that it's in the best interest of everybody in the house for you to keep supporting Joe and his buddies.
Somebody alerted me to the fact that Prager University put out a new video entitled: "Why Does America Spend So Much on Israel?" I put out a quick message in the YouTube community section with a survey to see if anybody would be interested in seeing a breakdown of the video. As of the recording of this video out of 2.7k votes, 91% said make the video and 8% suggested "Keep your Mouth shut you stinkin' anti-semite"…cause we all know that if you criticism Zionism, you must be an anti-semite, right?
First a quick look at the video's stats. Within' the first 24 hours the video has over a quarter of a million views with almost 50% of the viewers not buying Prager's Rhetoric. They have 9.5k likes to 4.3k dislikes.
The description reads, "With so much that must be done at home in the United States, why does America send so much of its resources to Israel? It's a fair question, but according to U.S. Gen Chuck Wald, America doesn't spend enough on Israel. Watch to understand why."
So, right off the bat we basically have a spokesman and higher up for the military industrial complex speaking on behalf of Israel. No vested or conflict of interest there folks…nothing to see here.
Now let's dive into the video.
(clip)
10 seconds into this video and we've gotten a LOT of relevant data! This guy is about as entrenched in government as you can get. High levels of government. Now he's a Security adviser…what do you think his advice would be for national security? Wouldn't have anything to do with throwing more money toward the military industrial complex, would it?
(clip)
Let me remind you…this is NOT a saturday night live skit. This guy is being dead SERIOUS!! That's about as in-your-face as you can get. You can't get any more blatant than telling American's "not only should we take the tax dollars that we plunder from you and give it to Israel…we should steal even more!" Talk about brazen and shameless. But I'm sure he has a good reason and I'm sure he's gonna justify it by telling us how much it's going to mutually benefit us.
(clip)
Oh…we'll let you explain…but you really don't have to. This is not only propaganda…it's black mail propaganda. He's basically just said, if we don't steal money from you and give it to Israel, you won't be safe, you won't be protected. We are funneling boatloads of money to Israel…for YOU…so YOU can benefit. How is this any different from Al Capone sending his thug Gweedo to your door as Gweedo explains to you that he's only threatening to break your kneecaps in an effort to extract money from you so that they can fill their coffers and protect you from the rival gang that wants to come in and do bad things to you? It's no different. Blackmail by any other name is black mail. But go ahead General….go ahead and explain.
(clip)
Now he just relegated this whole plead to give Israel more money than we're already giving them on MORAL GROUNDS. In other words…to NOT give Israel more money, no matter the reason, is flat out wrong or IMMORAL. That's the level Prager is taking this to. What they're saying is that if you don't go along with what's being propagated here you are literally a BAD PERSON who is acting as an agent of immorality. This is utter nonsense.
(clip)
What's the implication here….Israel good….everybody else (except Zionist-Run Saudi Arabia)….BAD. If I didn't know any better, I'd think Israel wrote the script for his piece…what do you think..
(clip)
What a ridiculous claim after what he just said. You can't claim that your argument is based solely on America's security when you just claimed that your argument is an issue of Morality. This is disingenuous and an obvious attempt to deceive viewers.
(clip)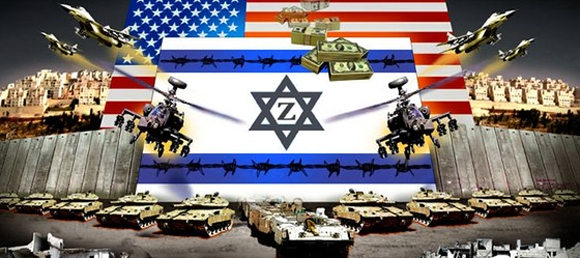 Did you noticed that he used Jerusalem and Israel as synonymous? It's very important for Zionist-controlled corporate America to know that, according to them, Jerusalem is the capital city of Israel. At a minimum, this, in their minds, defuses the minds of millions and millions of sympathetic Christians who, in large part, because of this supposed biblical tie to the supposed "holy city," view the Jews as the untouchable chosen people of god. And this superstition spills out far beyond christian circles and somehow holds captive the minds of those who believe this. Therefore, if Jerusalem is the capital city of Israel and if the Jews are the chosen people of God…and if the bible says that whichever nation helps them shall be helped and which ever nation curses them shall be cursed…of course we as Americans should have the government steal money from their own people to help support god's chosen people. That is the deep seeded line of reasoning that successfully holds multitudes of people captive to the "support Israel at all costs" mantra. And if you don't support them…you are IMMORAL…as the general has already made his case…and god is against you.
And all this U.S. Vs the United nations arguing over the validity of the claim that Jerusalem is the capital city of Israel is nothing more than global showboating to manipulate the minds of the masses and distract from the main issue of International Zionist Banker global dominance neither the United States nor the United Nations address in any meaningful way….why because each of them have the same masters.
(clip)
To defend its borders. Why doesn't he talk about the fact that Israel is the initiator of much of the conflict in the middle east. Further, Israel and Saudi Arabia do not have any official diplomatic relations. However, there's plenty of evidence indicating extensive behind-the-scenes diplomatic and intelligence cooperation between the countries, in pursuit of mutual goals against regional enemy Iran. If you want me to do a separate video on that let me know in the comments section.
(clip)
Listen to what he means by FRONTLOAD our financial commitment to Israel.
(clip)
It is a great deal… it's a great deal of nonsense. We are almost 22 Trillion dollars in debt and if you add to the unfunded liabilities like social security and medicare…that number skyrockets to well over 100 Trillion. Back to the household analogy. It doesn't matter if you're 220,000 in debt or 22 dollars in debt. Either way you don't have the money to give to uncle joe and his buddies. And borrowing from the effort, energy and labor of future generations like we've been doing is not a moral or ethical option. America should adopt a "you can't squeeze blood from a turnip" philosophy as well as a do to others and you would want done to you policy. No longer are we going to steal from Americans to give to others. Uncle Joe and Israel are gonna have to fend for themselves and we'll have to fend for ourselves.
But wait..there's more (clip)
So, did you get that? The reason we wanna give Israel worthless fiat currency that central banks print out of thin air and type into existence and with which they then strap unborn generations with mountains of debt they'll never be able to repay, which makes American's perpetual slaves to the zionist money masters, is so that Israel can use that debt-based currency to buy WEAPONS of WAR, which he says benefits the American economy through the purchase of U.S. Products. Really they aren't US products, they are military industrial complex products, subsidized by the U.S. AIPAC controlled government… and yes, this artificially boots the economy but add no real wealth to it. So, what this guy is asking us to continue to foster is this elaborate international banking ponzi scheme, the direct beneficiaries being Israel and the people who are harmed by it are Americans.
(clip)
Those familiar with the hegalian dialectic know what he just did. There's a problem…someone is threatening us…they wait for the fear based reaction and propose their pre-planned solution to the problem we created. There's a boogyman out there threatening our way of life and if you want us to protect you FROM that boogyman you will get on board with us and support us…if you don't, your immoral and unpatriotic. So, far this is all about giving Israel money to buy weapons of war to defend itself and our interests from growing threats.
(clip)
We should be giving them anything else they need. Intelligence, weapons technology, information…do they need a kitchen sink…heck, let's throw that in there too. They are Israel and we must give them everything we have….even if we don't have it to give…give it to 'em anyway. This is lunacy!
(clip)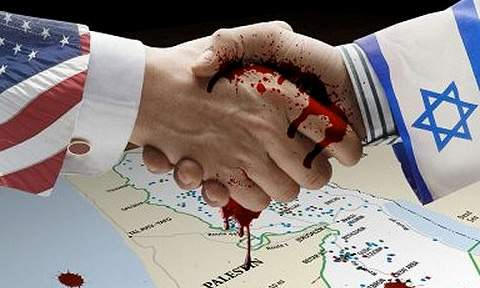 They do give a lot in return. He demonstrated what WE give them and he tells us that THEY give a LOT to us…but he doesn't tell us what that a LOT is.
(clip)
Kinda easy to be a high tech economy when another nation is funneling billions of dollars worth of currency to you every single year for free!!
(clip)
For this guy it all comes back to enhancing warfare capabilities…this is truly disgusting. As they say, truth is the first casualty in any war. And, as long as there are profits in war, there will be little incentive for peace.
(clip)
This is just jaw-dropping guys. This guy is making a shameless sales pitch to put the world's most powerful weapons into psychopathic Zionist overlords and their army of mercenaries. And they do it under the guise and with the excuse of a generalized statement made by Obama's former defense secretary that "American lives have been saved by Israeli Technology." What does he expect us to say…oh…an agent of Obama said it…it must be true….so…send some more money, bombs and DEWs to Israel? This is check your mind at the door zombie nonsense.
(clip)
Perverse logic…some of these groups may be leftist nitwits…but the one spouting the perverse logic is the Military Industrial Complex Zionist spokesman, telling us that it would be immoral NOT to support Israel with money we don't have, to buy weapons of war subsidized by big government spending so that we can enrich and protect the Zionist banking elite. THAT is perverse logic.
(clip)
He actually said this wrong. He should have said Israel is initiators of terror.
(clip)
Poor Israel…he's acting like they're just sitting there minding their own business not causing anybody any trouble at all.
(clip)
Phrases like Enemies of FREEDOM… or protecting democracy…or axis of evil nations…these are all meant to incite emotion and fear and get people to beg for security as they give away their liberties.
(clip)
See how nice Israel is? They don't ask for one soldier…they just want our money so they can build up and empower their military with our weapons of war. So, let's give them MORE of our treasure or there will be more bloodshed. And we should give them what they want without reservation. Don't Question it…just give it. Don't worry about the fact that we don't have money to give…just shut up and give it to them anyway. It's for our own good. And if you don't go along with us…then you are not in the right you are in the wrong. Giving to Israel is the right and moral thing to do. Anything less would be wrong and immoral. Speaking on behalf of The American Israel Public Affairs Committee and the military industrial complex…I'm banker bought zionist shill, general chuck wald…Remember, you give to Israel or we die.
Leave your thought about this for the world and the google thought police in the comments section below and I'll see you guys in the next heavily censored, shadow banned video.
Support BeforeitsNews by trying our natural health products! Join our affiliate program
APeX
- Far superior to colloidal silver in destroying viruses, bacteria and other pathogens.
Ultimate Curcumin
- Natural pain relief, reduce inflammation and so much more.
Supreme Fulvic
- Nature's most important supplement! Vivid Dreams again!  See Testimonials
MitoCopper
- First bioavailable copper destroys pathogens and gives you more energy.
Prodovite - The Secret To Healing is in the Blood! Complete absorption in 5 minutes.