Story Views

Now:
Last Hour:
Last 24 Hours:
Total:
Who Needs Public Libraries When We Have Online Libraries? Which One Is Better?
Tuesday, December 11, 2018 12:27
% of readers think this story is Fact. Add your two cents.

Who Needs Public Libraries When We Have Online Libraries? Which One Is Better?
Rows of tables. Green lamps. Only the whisper of turned pages breaks the silence. Behind the tables, we can see endless rows of books, arranged in some mysterious fashion. Some of them are covered with a thick layer of dust, others look well-read and worn. This picture is very familiar to most students. But with the advent of e-books and convenient e-readers, will libraries with paper books be replaced with internet libraries?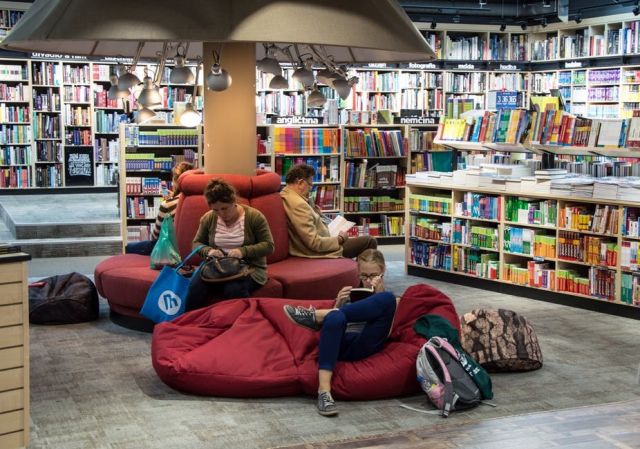 Working with sources is an essential part of student work. To prepare papers, essays and eventually diplomas, digging through the mountains of books seems to be the essential quest for living in the Collegeland. But now most people use internet or e-readers to read. The education quickly becomes digital.
Nevertheless, traditional libraries are still very much active. Till this day, many professors still think that a library is better than Google. But what about the astounding amount of information available on the internet? Let us compare the advantages and disadvantages of the two different sources of information.
Advantages of digital sources: quick and abundant.
Anyone who has ever used an e-book or searched through the internet can attest to many advantages of the digital approach:
Once you enter the appropriate keywords, you are given multiple sources as a result;

You can get information from anywhere in the world;

The movement between chapters or pages is quick and safe – no paper cuts!

You can easily copy

what you need

when writing a paper;

The variety of information is

mindblowing

;
Isn't that great? Why doesn't everyone move to the internet in order to research?! Why do people contact an legit essay writing service instead of just using all this fountain of information on your fingertips? Well, you know, there ARE some complications…
The hidden dangers of internet seas
Imagine you are writing a historical essay. You need to analyze sources, and these sources should be reliable. You enter the keywords, get a lot of articles… and then you begin to see a problem.
It is highly difficult to be sure if th

e

information is reliable;

Some of the links lead to "dead", inactive pages;

You have no

chance

to

guess

who

which author

is actually a specialist in the field and who isn't

;

Discussion forums where you can go for an answer can be a dangerous place – trolls, comment wars and direct insults can be quite common;

It is not always easy to cross-check and compare text present in several windows on the screen;

Primary sources, such as old documents, are often absent in the digital form – they are stored in those outdated, traditional libraries.
And that is why we need libraries – in the traditional sense!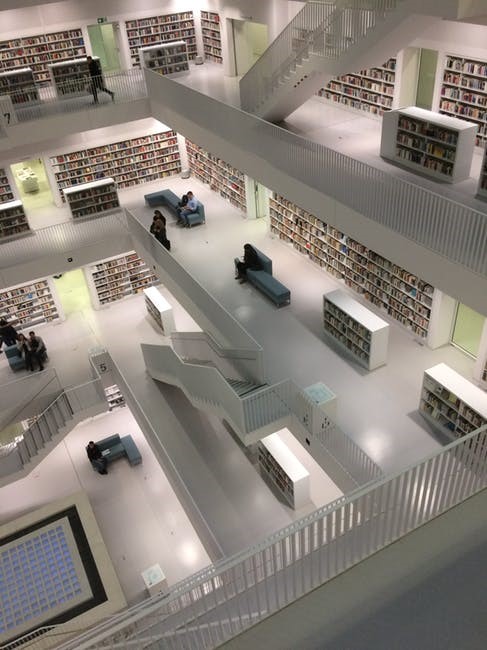 Tradition in the new age: much more than stacks of books!
The libraries nowadays are not just buildings with a lot of books. They are much more, and their role is unlikely to be eclipsed by the internet because of several important reasons:
They do not consist of books only. There are librarians – highly trained specialists. And their job is not limited by giving out books and ordering new ones. They care for their paper charges, preserving history.

And, of course, t

hey can consult you on where to find the best books suited to your project.

Rules apply there: no speaking, no eating, no weapons, etc. And that is why it is not only a quiet space but a safe one. You would hardly meet abusive trolls there. Moreover, you can catch a person who has the same interest as you and will be

happy

to have a meaningful discussion

with you

.

The library stacks contain academic books and journals. You know, the ones who undergo heavy editing and re-reading and peer reviews. Therefore, the information there is more reliable tha

n

some article you find on the strange site.

The archives contain primary sources: parchments, law documents and lists, old books that rarely see the light of the day. Moreover, one of the current tasks of the librarians is to digitize those funds. This way, they become more accessible to the public and safe

r

in their hiding places as well.

Libraries are places where things happen. There are lectures, classes, read-along meetings for children, book clubs. They are places where people of all ages meet with the magic of the written word.

In poor districts and low-income countries

,

libraries are still the only accessible source of information for many.

Modern libraries move with the times. They are connected to the internet

,

and you

can

access many digital sources with your library card. It can be

crucial

for researchers, who find that even digital issues of important journals are hidden behind the paywall.
All in all, libraries still go on strong. They will be fortresses of knowledge for many years to come, absorbing new technologies and approaches. Let us meet again in a hundred years – it would still be in the modernized library building.
This article was lovingly composed by au.edusson.com authors.