Story Views

Now:
Last Hour:
Last 24 Hours:
Total:
Red in Tooth and Claw Globalism and Patriotism
Wednesday, December 12, 2018 13:55
% of readers think this story is Fact. Add your two cents.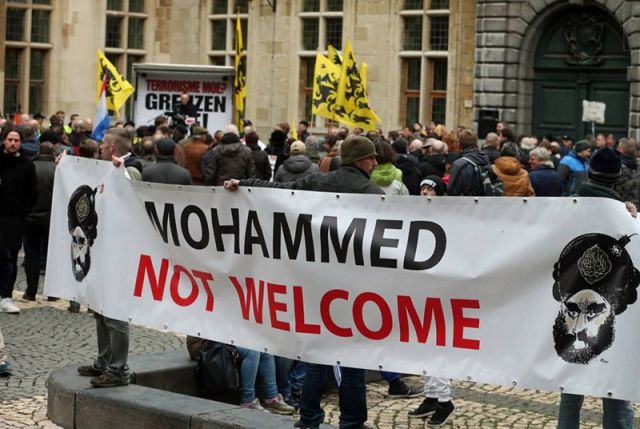 STATEMENT OF INTENT: Defence of equality and rights for ethnic-Europeans, to end anti-white racism, hate, and discrimination. Please share our stories.
Western Europe is turning into a third world continent due to uncontrolled migration, Belgian MP Frank Creyelman told Russian media. "There is a war going on for the minds of the people; no longer left or right, no longer conservative or liberal, but between globalists and patriots."
On 9 December, the conservative New Flemish Alliance (N-VA) quit the ruling coalition over the UN Migration Agreement dubbed by Marine Le Pen 'A pact with the Devil'. As a result, the Belgian Prime Minister, Charles Michel, who endorsed the anti-Europe Migration Pact, is left with a minority government.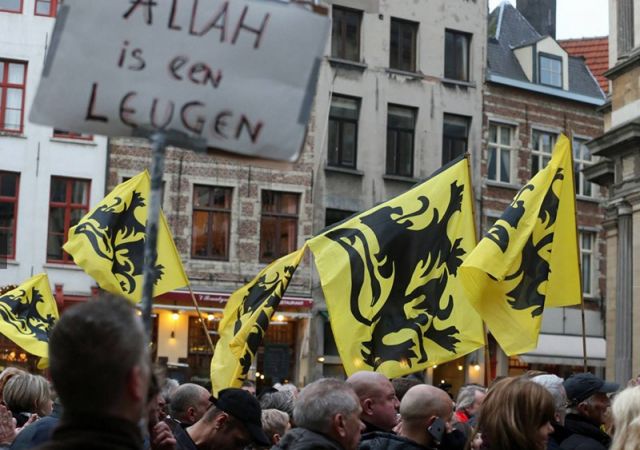 The move came amid protests inspired by the yellow vests movement, which has overwhelmed France since November 2018. About 1,000 gathered in Brussels last weekend protesting against worsening living conditions for Belgians.
"The long-term reason is that common people are getting poorer and poorer", the Belgian legislator emphasised. "The middle class is sinking away in a pool of taxes. And what does the government do: new taxes and on top of that spend billions on migrants, refugees and giving away money to corrupt African regimes. Top of the bill was the new minister of Finance giving €43 million to the South African government for some project".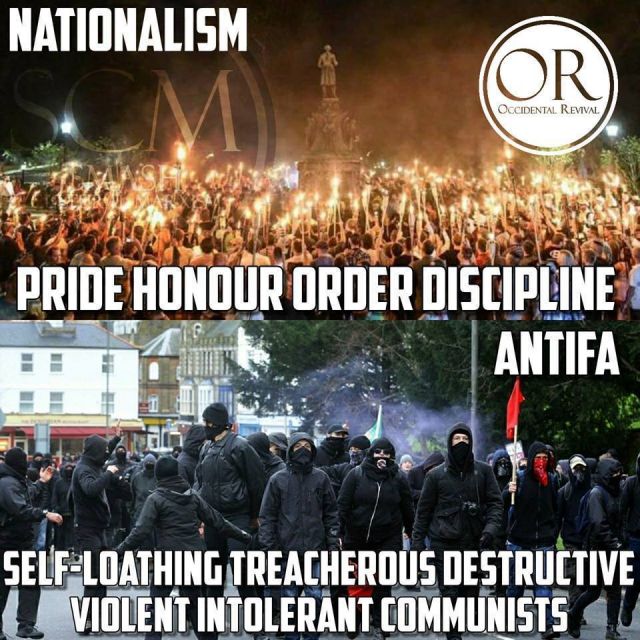 According to the parliamentarian, "The same South African government kills off the Boer people (descendants from Flemish and Dutch settlers) by the thousands and seizes their land and farms without compensation".
The prominent MP highlighted that "people are also fed up with globalist elites that take decisions in Davos without consent and giving them the people the invoices. This is a widespread feeling among the Western European peoples", he said.
As for Prime Minister Charles Michel, his problem is obvious: "His government now represents a dwindling 30 percent of the Belgian population and has no majority in parliament."
According to the parliamentarian, "the government did three things wrong: too many taxes, too much uncontrolled and illegal immigration with lots of crime, and too few economic results".
"Mainly people are seeing that Western Europe is turning into a third world continent and that the original population is being replaced by Muslims and black Africans", he concluded.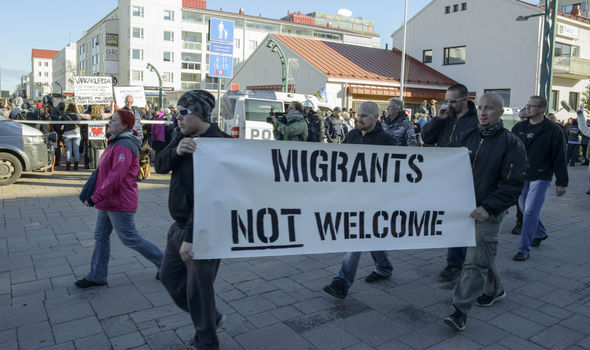 MICHAEL WALSH is a journalist, broadcaster and the author of RISE OF THE SUN WEEL, EUROPE ARISE, TROTSKY'S WHITE NEGROES, MEGACAUST, DEATH OF A CITY, WITNESS TO HISTORY, THE BUSINESS BOOSTER and THE FIFTH COLUMN VOLUME I and II, and 50 other book titles.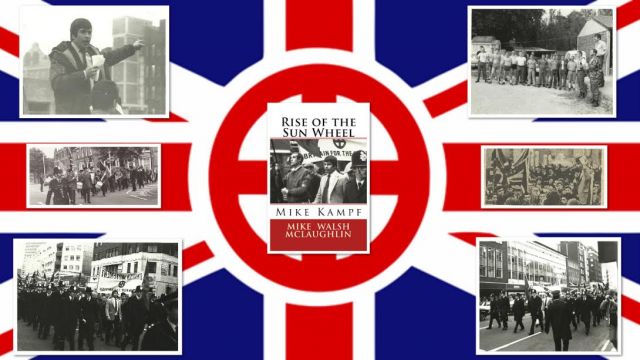 The dissident author's books available for purchase by visiting his website BOOKSTORE, BUY FROM AUTHOR and POETRY links.
KEEP REAL NEWS OPEN: Donate by using Western Union, MoneyGram, registered mail or contact Michael Walsh: [email protected] or [email protected] 2) Follow our blog. 3) Share our stories and 4) buy our author signed books. 5) Receive free newsletters by writing subscribe to [email protected]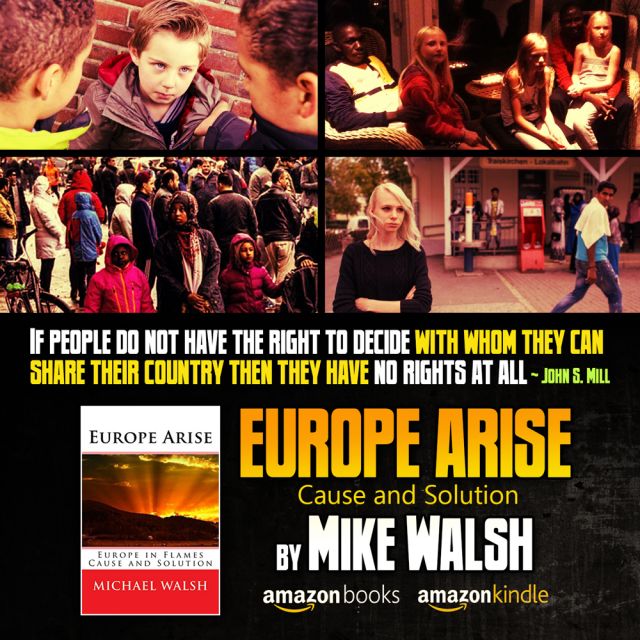 Michael Walsh currently has eight books listed under BUY DIRECT. Royalties will be ploughed into adding further popular titles declared taboo by the treacherous troika; Amazon, Facebook, and Mainstream Media. When ordering the book contact Michael Walsh by email [email protected] to receive your signed copy.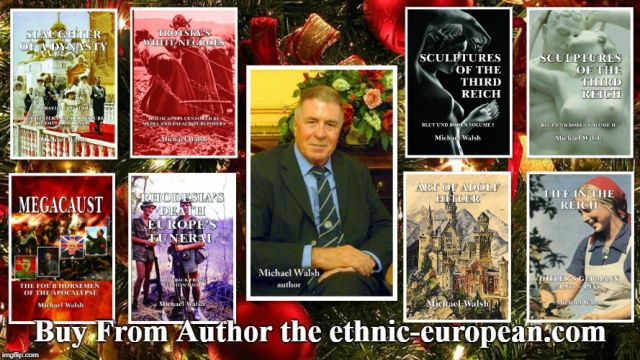 New stories every day!
THE ETHNIC-EUROPEAN
The Voice of Ethnic-Europeans Worldwide