Story Views

Now:
Last Hour:
Last 24 Hours:
Total:
Sugar linked to cardiovascular disease and bladder cancer, 50-year cover-up
Sunday, December 24, 2017 23:17
% of readers think this story is Fact. Add your two cents.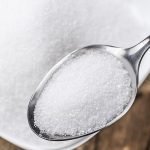 (NaturalHealth365) It's come to light that the sugar industry suppressed evidence of the health risks of sugar 50 years ago. A study at that time by a U.S. sugar industry trade group pulled the plug on research showing that sugar was linked with higher incidents of cardiovascular disease and bladder cancer.
This revelation was released in a Nov. 21, 2017 report out of the University of California at San Francisco published in PLOS Biology.
In 1967, the Sugar Research Foundation (SRF) undertook animal research to determine the possible effects of sugar consumption on heart health. When the results showed that sugar was raising the risk of both cardiovascular disease and bladder cancer, the studies were terminated and the results never published.
The sugar industry has been caught committing terrible crimes against humanity
A secretly-funded 1967 Sugar Research Foundation article minimized any evidence found supporting the link between sugar and heart disease. The review talked about certain gut microbes being responsible for higher cholesterol levels in rats fed sugar versus starch, but downplayed any correlation to sugar's effects on human health.
A year later, the group changed its name to the International Sugar Research Foundation (ISRF). In the new paper about this coverup, researchers report ISRF launched another study of rats and sugar consumption called Project 259. The project was undertaken by the University of Birmingham and created to look at nutritional effects of bacteria in the intestinal tract after sugar consumption versus starch.
It was suggested that the gut bacteria helped to offset the negative effects of sugar on cardiovascular health, but reported evidence that bladder cancer risk rose higher.
Sugar industry continues to manipulate and downplay research data to this day
A 1969 internal document by the ISRF stated this showed a biological difference between the effects of starch and sugar on human health; however, shortly after this, the funding for the project was terminated, and the research was never completed.
Scientists during the 1960s were in disagreement over the effects of sugar on triglycerides in terms of the presence of starch, and Project 259 could've brought more clarity and insight. However, terminating the project was essentially an extension of the evidence suppression from the year before.
The manipulation of science by the sugar industry continues even today. In 2016, the Sugar Association was critical of a mouse study that linked sugar consumption with increased cancer metastasis and increased tumor growth.
They dismissed the results, stating there is "no credible link" between sugar and a higher risk of cancer.
Dangers of consuming too much sugar slowly reaching public consciousness
The current analysis by the University of California at San Francisco traces an intentional suppression of health problems caused by sugar beginning 50 years ago. Meanwhile, Americans consume more sugar than ever, and cardiovascular disease and cancer rates are two of the biggest killers in the world.
The researchers draw a parallel between this suppression and the tactics used by big tobacco to make cigarettes seems safe when there were clearly health risks.
When research is flawed, by extension so is public policy making. It's time for the sugar industry to be forthcoming about what science has found related to cardiovascular disease, bladder cancer and other potential health risks of sugar.
Sources for this article include:
UCSF.edu
AboveTopSecret.com
Medicalxpress.com
Medicalxpress.com
The post Sugar linked to cardiovascular disease and bladder cancer, 50-year cover-up appeared first on Natural Health 365.
Visit Natural Health 365 Here /
Source:
https://www.naturalhealth365.com/sugar-bladder-cancer-2401.html