Story Views

Now:
Last Hour:
Last 24 Hours:
Total:
9/23/2015 Urgent! Help! 2016-2025 Let's Make This Go Viral...
Monday, September 21, 2015 23:40
% of readers think this story is Fact. Add your two cents.

In response to the massive love and support that I received from releasing #JADEHELM: This Could Get Me Killed! (Confessions Of A Veteran), I've decided to release part III of the video series. After releasing the prior two videos mentioned in the article above many people started asking me "Where is this all going?".
Honestly? I don't have the answer to that. What I do know is that there are clues all around us as to what the future holds. Some decide to purely speculate while others research a little bit, like myself and many other independent media personalities. The answer really lies within your ability to research what is being presented to you. My personal research and military service has lead me to some dark realities that are easy to see coming upon America… I'm confident that after you hear me speak, you'll understand things a little bit differently from what the media shoves down our throats everyday.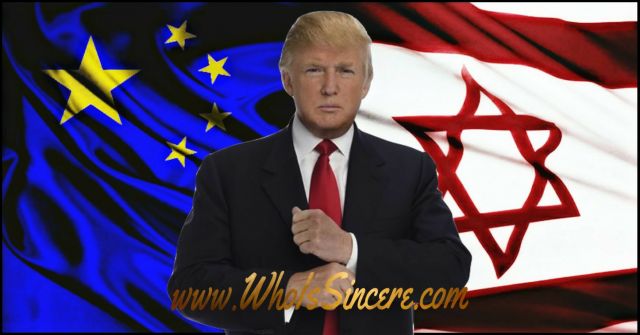 The following information contained in this video is extremely easy for you to research now. It has always been extremely easy for anyone to research.So why hasn't it been released before? If that's what you're asking, that's a fair question. One word… Terminology.In the event that you don't know what terminology to look for, it will become increasingly hard to find what you're looking for. An interesting catch 22… So happens to be the case with the 1996 Army After Next document that I release in Part I.
By not knowing what to look for many people looked over this document for almost 20 years. My job in the military allowed me to recall some of the terminology that was used on the post I was stationed at during the time of 9/11. Recalling that knowledge set me out on a mission to recover proof of what I lived in the military, hence the 1996 AAN document.
Don't watch the following material with a heavy heart. Watch the following material with an open mind and clear eyes. Watch this with a heart bent on preparation, understanding, and courage. The information I cover will be very vast and will seem like it's not going to converge…I ASSURE you… It will. It just takes a while to get from point A to point B when you're dealing with raw information.
This video is worth every single bit of the 2 hours it took me to record it. I can promise you that! You WILL NOT find all of the content on my Army After Next Series on ANY OTHER YOUTUBE CHANNEL. At least not yet. All I ask is that you show the video and this article love to help a veteran get his truth out… Thank you for supporting me and I respect everyone that's been generous and patient. May God look over you and protect you. ~Sincere
Check Out My Website!
www.WhoIsSincere.com
Honestly? The Best Club I've Ever Joined…
http://www.SecretNewWorld.com
I STRONGLY Recommend Watching Army After Next Parts I and II!
Watch Both Here: Army After Next (Part I-II)
Army After Next (A Veteran's Confessions) Part III:
After Jade Helm 2015. Army After Next. 2016 – 2028 (COMPLETE SERIES)