Story Views

Now:
Last Hour:
Last 24 Hours:
Total:
Why Aren't Deceptive Sweepstakes Mailings illegal?
Thursday, December 7, 2017 11:01
% of readers think this story is Fact. Add your two cents.

Federal Trade Commissioner Orson Swindle said in testimony before the FTC "We recognize the practice of mailing deceptive materials is detrimental and we will continue to use the full range of investigative techniques to solve the problem."
The issue forcing an appearance by the commissioner before the U.S. House Committee on Government & Reform was the Postal Service. The agency was debating the need to address the ability of the U.S. Post Office to curtail the mailing of particular materials.
The FTC's Telemarketing Sales Rule demands sweepstake marketers to disclose:
The chances of being able to receive a prize,
That no purchase is required to win — or participate — in the prize,
Instructions regarding participation, and
All material costs, or requirements, to obtain or claim the booty.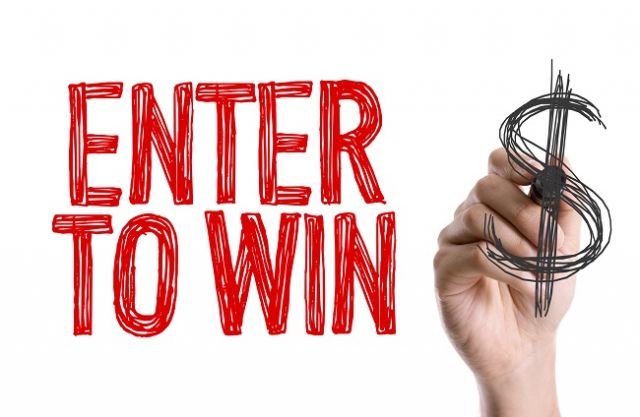 Arrest Comes in Sweeping Sweepstakes Investigation
Ekpendu Kingsley was arrested in October on indictments for operating a sweepstakes cam which crossed numerous state lines.
The arrest statement shows the 42-year-old posted letters to victims alleging they won the "Publishers Clearing House Super Cash Giveaway." The letters carried counterfeit checks and directions to deposit the check and overnight thousands to a location on Dixie Highway in Louisville.
When law enforcement searched a residence officers confiscated almost 200 addressed and stamped envelopes. Each envelope included a fake letter and counterfeit check.
A police spokesman said Kingsley confessed to the con and his girlfriend told cops Kingsley was preparing to flee the country.
Clutter Instead of Cash
The pile of junk along the Florida driveway included frying pans, cookbooks, picture hanging kits, barbecue gadgets and wallets. The heap of worthless items chronicled Karl Dowd's dream to win the Publishers Clearing House grand prize.
Dowd, a Korean War veteran, was on a fixed income but spent almost $10,000 in a misguided effort to improve his odds of winning big.
A year after Dowd died, his family was still going through the cycle of crazy, worthless gadgets he had purchased through the years.
Dowd's three children feel their father was taken advantage of and they missed warning signs. Now, they want other adult children of seniors to learn how to avoid their fate.
A year after Dowd died his children are still angry at all the money spent.
Nick Wooldridge, Esq of LV Criminal Defense is exploring legal avenues to file a lawsuit.
PCH Online
Publishers Clearing House has a presence on Twitter and Facebook as the group gives bulletins from the "Prize Patrol Girl" who claims she covers the nation astounding 'winners' with big checks. Recently PCH was selling a 10-foot pipe cleaner for $15.95, a 10-inch pan for $20 and a bag of World War II military medallions for $34.95. The company claims to monitor likely addicted customers — like Dowd — and others who may be puzzled about how to join the sweepstakes and the chances of winning.
Chris Irving, assistant vice president of legal affairs for PCH, said Dowd was flagged as a person to be evaluated. Dowd was invited to answer a survey including questions such as: Did he realize that no transaction was required? Did he believe his odds of winning were improved if he bought something?
Irving claimed Dowd spoke with someone from PCH in 2012 and was labeled "promotable." PCH tagged Dowd as being acceptable for continued mailings.
By late May 2013, Dowd's bank account was almost empty, his children were angry, and the junk continued to pile up in the house.
South Florida Men Target Seniors
A South Florida-based sweepstakes fraud bilked $28 million from victims and was shut down with the arrests of four men.
The four inundated millions of patrons with messages falsely informing them they had obtained millions. Recipients were instructed to pay a fee between $20 and $60 to claim their 'winnings' and the amounts were washed through shell corporations and foreign bank accounts. The persons who received the letters won nothing.
Filled with dense and confusing language, consumers were told they would only receive reports about sweepstakes by other companies. Most people who paid the fee didn't even get those unimportant reports.
When law enforcement raided the group's payment processor in Canada, the defendants responding by changing the business names, switch mail drops and sent money to banks in Colombia and Panama.
U.S. District Judge James Cohn issued delivered an order recently freezing the defendants' assets, naming a receiver and forbidding any unlawful conduct by the four men and companies they controlled, including Mail Tree Inc.; Michael McKay Co.; Spin Mail Inc.; MCP Marketing Activities LLC, also doing business as Magellan Mail and Magellan Marketing; Trans National Concepts Inc.; Romeria Global LLC, also doing business as Lowenstein Varick and Nagel; Supreme Media LLC; Vernier Holdings Inc.; Awards Research Consultant LLC; Mailpro Americas Corp.; Masterpiece Marketing LLC, also doing business as Affiliated Opportunities Group, Corporate Accounting Authority, Dispatch Notification Services, Information Reporting Group, National Directory Center, and Priority Information Exchange.