Story Views

Now:
Last Hour:
Last 24 Hours:
Total:
Volkswagen CEO slams stricter emissions regulations amid hopes for 'diesel renaissance'
Thursday, October 11, 2018 12:37
% of readers think this story is Fact. Add your two cents.

In an effort to further reduce its carbon footprint, the European Union has proposed new regulations that would require carmakers to reduce their vehicles' emissions drastically by 2030. If approved, passenger cars manufactured in the region have to reduce their emissions output by 35%, while vans would be required to reduce their emissions by 30%. The proposed emissions regulations, while strict, are already adjusted, as the European Parliament initially decided on a 40% emissions reduction instead.
Despite the adjusted regulations, Volkswagen CEO Herbert Diess is not too thrilled. In a statement to German news publication Süddeutsche Zeitung, the VW CEO warned that such radical changes to the auto industry would likely result in damages. If the EU decides to pursue its 35% CO₂ limit for passenger cars by 2030, Diess notes that Volkswagen would likely put around 100,000 jobs at risk.
"Such an industry can crash faster than many believe. The transformation in speed and impact is difficult to manage," Diess said, later adding that a reduction of 30% would be far more feasible and less damaging to the auto industry.
The Volkswagen CEO's warning comes amidst the auto giant's recent announcement about its initiatives to push and promote electrified transport, including a ~$7 billion investment into the company's e-mobility program. Volkswagen AG has even noted that it aims to produce around 3 million electrified vehicles per year by 2025 across its different brands. The German auto conglomerate has also expressed its intention to commit to battery technology, supporting the development of solid-state batteries.
If the VW CEO's statements are any indication, though, the shift of the auto industry towards electrification, as well as mandates for cleaner air from several regions, could be a bit too quick for legacy automakers. That said, the auto industry is already being populated by more and more electrified vehicles, including all-electric cars like the Tesla Model 3, which is starting to chip away at the sales of established brands in the US auto market. Other vehicles, such as Tesla's Model Y, as well as offerings from emerging EV companies like NIO, are set to make the auto industry even more electrified in the near future.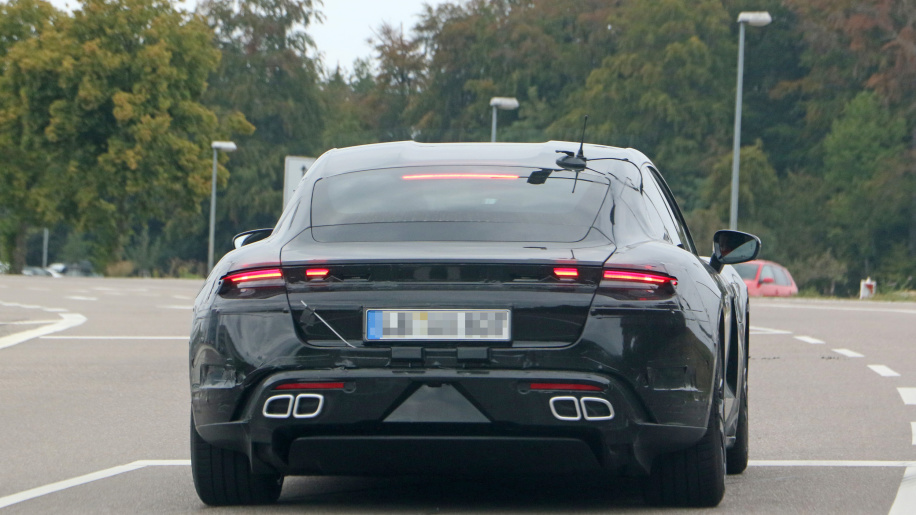 Porsche drops some camouflage from its Taycan prototypes. [Credit: CarPix/Facebook]
Amidst its heavy investments in electrified transport, Volkswagen AG noted last month that it is actually hoping for a "diesel renaissance." Volkswagen AG CEO Matthias Müller, for one, is counting on the driving public to be welcoming to diesel-powered transport once more. Overall, the VQW AG remains optimistic about the potential of diesel-powered cars.
"Diesel will see a renaissance in the not-too-distant future because people who drove diesels will realize that it was a very comfortable drive concept. Once the knowledge that diesels are eco-friendly firms up in people's minds, then for me there's no reason not to buy one," Müller said.
Müller's hopes of a "diesel renaissance" carries a bit of irony, considering that one of its brands, Porsche, recently announced that it is completely abandoning diesel vehicles from its lineup. Porsche is also doing real-world tests on the Taycan, its first all-electric car that's designed to compete against the Tesla Model S. Porsche plans to release the Taycan next year, with the vehicle being company's flag-bearer until it creates an electrified fleet by 2025.
The post Volkswagen CEO slams stricter emissions regulations amid hopes for 'diesel renaissance' appeared first on TESLARATI.com.
Source:
https://www.teslarati.com/volkswagen-ceo-emissions-regulations-diesel-renaissance/