Story Views

Now:
Last Hour:
Last 24 Hours:
Total:
Whatever You Do, DO NOT Look Back--It Just Might Destroy You If You Do! (Videos Included)
Sunday, April 6, 2014 10:19
% of readers think this story is Fact. Add your two cents.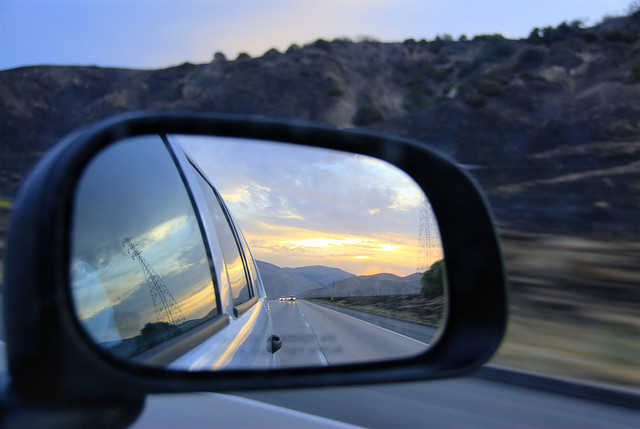 by Lyn Leahz | Sunday April 6, 2014
Picking up our cross and carrying it is oftentimes painful because we are going against what the flesh wants in order to please God by obeying Him. The enemy will do everything he can to try and defeat us when we try to walk according to the spirit and resist him. Is God speaking to you about a situation you are in? Is He telling you to NOT look back?
The Most Important Video Ever-This Could Change Your Life!
Genesis 19:12-26, NKJV
Sodom and Gomorrah Destroyed
12 Then the men said to Lot, "Have you anyone else here? Son-in-law, your sons, your daughters, and whomever you have in the city—take them out of this place! 13 For we will destroy this place, because the outcry against them has grown great before the face of the Lord, and the Lord has sent us to destroy it."
14 So Lot went out and spoke to his sons-in-law, who had married his daughters, and said, "Get up, get out of this place; for the Lord will destroy this city!" But to his sons-in-law he seemed to be joking.
15 When the morning dawned, the angels urged Lot to hurry, saying, "Arise, take your wife and your two daughters who are here, lest you be consumed in the punishment of the city." 16 And while he lingered, the men took hold of his hand, his wife's hand, and the hands of his two daughters, the Lord being merciful to him, and they brought him out and set him outside the city. 17 So it came to pass, when they had brought them outside, that he said, "Escape for your life! Do not look behind you nor stay anywhere in the plain. Escape to the mountains, lest you be destroyed."
18 Then Lot said to them, "Please, no, my lords! 19 Indeed now, your servant has found favor in your sight, and you have increased your mercy which you have shown me by saving my life; but I cannot escape to the mountains, lest some evil overtake me and I die. 20 See now, this city is near enough to flee to, and it is a little one; please let me escape there (is it not a little one?) and my soul shall live."
21 And he said to him, "See, I have favored you concerning this thing also, in that I will not overthrow this city for which you have spoken. 22 Hurry, escape there. For I cannot do anything until you arrive there."
Therefore the name of the city was called Zoar.
23 The sun had risen upon the earth when Lot entered Zoar. 24 Then the Lord rained brimstone and fire on Sodom and Gomorrah, from the Lord out of the heavens. 25 So He overthrew those cities, all the plain, all the inhabitants of the cities, and what grew on the ground.
26 But his wife looked back behind him, and she became a pillar of salt.
Is there something in your life that you have given up, walked away from, or fled? Something you knew was not God's will? It may have been difficult for you, and by fleeing that situation, it may have even been emotionally painful. But in your endeavor to truly serve God, obey Him, and please Him by picking up your cross and carrying it, you suffered and you fled.
Just like Lot and his wife fleeing Sodom and Gomorrah, what you fled was corrupt, sinful, and destructive. We've all had our Sodom and Gomorrah's we've had to flee. It could have been an ungodly relationship with someone, a job, an addiction, or simply a favorite television show; regardless, it was not easy. In the process, Satan probably threw every excuse, every fear, and every temptation your way in order to keep you in bondage to that person or thing.
So now you have fled, but thoughts are flooding your mind..memories…good or bad, it doesn't matter. They are memories of that person or thing, sometimes scenarios of what that person (if it was an ungodly relationship) might be doing now that you are gone from them. These are things that keep you down, and keep your mind busy so that God can't move in your life. They keep you sad, depressed, hopeless and miserable.
But just like Lot's wife, is God telling you not to look back? Verse 17, "Escape for your life! Do not look behind you nor stay anywhere in the plain. Escape to the mountains, lest you be destroyed." Have you considered that, had you not escaped, you would have somehow been destroyed, whether in your body or in your spirit?
If God is telling you to press forward and to not look back, rest assured, you're not alone. He has given you the power through the Holy Spirit and the strength in His very Word to overcome the lies and the bondages of the enemy. Remember that there is always a spiritual battle being waged on this earth, and in the heavenlies. The powers of hell want to ensure that you are knocked down and unable to perform the call God has upon your life. Remember, the kingdom of hell wants to destroy the Kingdom of God on this earth–but we know that Satan was already defeated at the cross!
Don't be fooled by your emotions. Just as God can operate through our emotions, so can the enemy. Rebuke the devil today, stand up say, "I am a child of the most high God, and in the name of Jesus Christ, the powers of hell have no dominion over me! I am moving forward in the Holy Spirit, and praise God, I refuse to look back!"
Scripture reading: Ephesians 6:10-20; 1 Corinthians 15:57; 1 John 5:4
Do You Think You Are Really In Love With God? Might Want To Think Again!
Spiritual Constipation Requires Spiritual Ex-Lax. Get Some Today While Supplies Last!