Story Views

Now:
Last Hour:
Last 24 Hours:
Total:
This Is the Most Important Video You Will Ever See! A Warning to Millions of Americans! (Video)
Saturday, January 5, 2019 4:58
% of readers think this story is Fact. Add your two cents.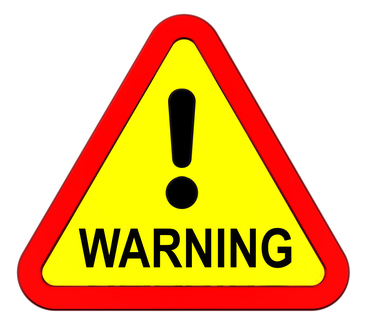 In today's video, Christopher Greene of AMTV issues a stark warning of Economic Collapse 2019.
AMTV and BitcoinRich.com covers today's most important news and politics with Christopher Greene. 'Hard-hitting and in your face!'
Plus 2nd video
In today's video, Christopher Greene of AMTV reports Dark Overlord Warns of 9/11 Leaks.
Christopher Greene started AMTV in 2009 when he decided to quit his job as a broker at Merrill Lynch. After witnessing the collapse of global stock markets in 2008 and seeing just how badly it had devastated millions of people, he decided it was time to take action and do something about it! Frustrated by government bailouts and a lack of accountability on Wall Street, he picked up his camera and started making YouTube videos.
A little over a year later, what started from just a few people has quickly grown to 500,000+ YouTube subscribers, a brand new Live Show, national television appearances and over 100 million video views around the world. Christopher is regularly cited online and in print media, has covered live events such as the Republican National Convention and has interviewed celebrities like Steve Forbes, Eric Schmidt, Don King, Dinesh D'Souza, Peter Schiff, Stephen Baldwin, Jon Voight, Sheriff Joe Arpaio, Ron Paul and many others.
Review One Second After In The Text Below. Source: Wikipedia
This is all the warning most of you will have. This will come to pass before the NWO takes complete control of the world. 2019 could be the year, Jan 21st could be the date.
One Second After
Background
Black Mountain, North Carolina is a small American town, home to a college with about six hundred students. Although it has no large businesses of its own, it is quickly gaining favor as a summer hideaway for people from larger cities. However, Black Mountain is strategically located along an interstate highway and provides the water supply for the nearby city of Asheville.
Plot
John Matherson is a professor of history at the local Montreat Christian College. A retired U.S. Army Colonel, he had moved to Black Mountain with his late wife Mary, a native of the town, when she was dying from cancer. The widowed father of two daughters, Elizabeth and Jennifer, and a collegiate professor, Matherson is well-respected within the community.
At 4:50 p.m. (16:50) Eastern Standard Time the second Tuesday of May, on the first day described in the book's narration, the phone lines in the town suddenly go dead, along with all the electrical appliances. Just a second before, everything worked; but now, just one second after, virtually nothing does.
Within hours it becomes clear to the residents of Black Mountain that this is no ordinary blackout, and they come to the realization that the power may remain off for a very long time. Every modern electrical device is disabled, destroyed by what Matherson is beginning to suspect is an electromagnetic pulse (EMP) attack on the United States by unknown attackers.
The Contiguous United States has, in an instant, been thrown back into the 19th century. However, the narration in the book points out that 21st century people are not at all equipped to live under 19th century conditions. Later on, Matherson remarks that the survivors have the technology of the early 16th century.
Matherson's immediate concern is his twelve-year-old daughter, who has Type 1 diabetes. Without a constant supply of insulin, which requires refrigeration, she will die.
The story's focus shifts quickly to how the community, as a whole, reacts. John is a respected outsider, and his military experience, standing as a collegiate professor, and level-headedness are appreciated by the town's residents. There are hundreds of stranded motorists whose cars and trucks have simply rolled to a halt on the nearby interstate highway. Those people make their way into town, where some of them are clearly unwanted by the locals. There is an immediate growing concern about food; the leaders of the community soon begin wondering how these several thousand people are going to be fed for any appreciable length of time. No refrigerators or freezers are running. No trucks are bringing in fresh supplies every day. Concerns immediately arise about the nursing home in town where Matherson's elderly cancer-stricken father-in-law resides. The elderly and frail need refrigerated medicines, and many require constant nursing care. The EMP has disabled the nursing home's generator which cannot be started. There are no AM/FM radio broadcasts, no television, no Internet, and thus, no communication with anyone outside the town is possible. However, two months later, a working antique telephone is set up to connect Black Mountain with the nearby town of Swannanoa.
The family of Matherson's late wife are small-scale car collectors who happen to own a 1959 Edsel, in addition to a Mustang. The two cars are so old that the EMP did not affect them because they have no modern EMP-sensitive electronics, such as transistors. Another local resident owns a vintage airplane that later becomes very useful, as it too is so old that it has no vulnerable electronics.
Without modern sanitation and supplies, diseases surge. Minor wounds become seriously infected, and the community has soon exhausted its supply of antibiotics. The social order in Black Mountain begins to break down. It is too late in the year to plant and harvest crops, which is a moot point as few people in the area know how to farm anyway. Suddenly, skills that haven't been needed in several generations have become critically necessary. The town must organize its young and able-bodied to defend itself against a marauding band of cannibals, who eventually attack the community, resulting in a violent and deadly battle. After a while, the extreme shortages of food require difficult choices regarding rationing; who gets how much food, and which people are to be deliberately underfed to the point of starvation. Increasingly, Matherson is forced by circumstances to assume a growing leadership role as the situation continues to deteriorate. Matherson, along with a few others, try their best to maintain a balance between the multiple necessities of rationing scarce resources, maintaining law and order in addition to individual freedom, as well as personal responsibility and moral behavior in the midst of deeply deteriorating physical and social conditions.
Matherson is forced to lead several battalions of college kids into battle against the cannibalistic Posse. In the process the college's resource officer is killed and the students' numbers are reduced to two thirds of what they were before. After the battle the Posse leader is hanged on the interstate and John releases the several remaining Posse members, claiming that they weren't going to do any more harm.
One year later, the U.S. military arrives to rebuild and aid the town. It is revealed that the EMP that devastated the contiguous United States was generated by three nuclear missiles launched from offshore container ships. One was launched from the Gulf of Mexico and detonated in the upper atmosphere over Utah, Kansas, and Ohio. The container ship was sunk by an explosion immediately after the missile launch; no indication remained of who was directly responsible for the attacks. Another missile was fired from off the Icelandic coast and detonated over East Europe and Russia. This launch hit major cities like St. Petersburg and Moscow. Another nuclear missile was detonated over Japan and South Korea. The U.S. government is said to have believed that an alliance between Iran and North Korea was responsible for the attacks, and that the United States attacked Iran and North Korea with nuclear weapons in retaliation. It was also mentioned that the U.S. withdrew all of its overseas military forces back to the United States to aid in rebuilding and humanitarian work. It is also revealed that the EMP attack brought down the not sufficiently hardened Air Force One, which killed the U.S. President upon impact of the crashing plane.
One year after the EMP attack, the United States is described as having 30 million survivors, down ninety percent from an original pre-attack population of 300 million. The People's Republic of China is occupying the U.S. west coast with a 500,000-strong occupation force, and Mexico has Texas and the American Southwest under military occupation, as a protectorate against China.
The book also describes the increasingly intimate relationship Matherson develops with a single and child-less nurse, Makala Turner, who was stranded by the pulse. via Wikipedia
I host the Church of Mabus radio show and it is going on 8 years. I've been in the paranormal community for 20 years. I provide content from a network of sources and guests and allies. Ranging from Politics to the Paranormal and the Spiritual. You can check out my other articles here at my BIOGRAPHY at BIN and you can check out my free radio show at this link HERE. Thanks for showing your support and stopping by.
Check out the life changing BeforeitsNews natural health products! Join our affiliate program to earn with them too!
APeX
- Far superior to colloidal silver in destroying viruses, bacteria and other pathogens. See the videos and 50 page report!
Ultimate Curcumin
- Most powerful natural pain relief you can buy. Reduce inflammation, depression, arthritis and so much more!
Supreme Fulvic
- Nature's most important supplement! Read our amazing testimonials and experience vivid dreams again!
MitoCopper
- First bioavailable copper cleans up your blood from pathogens and gives you more energy! Watch all videos on our website!

Prodovite - The Secret To Healing is in the Blood! Our nutrition is absorbed in 5 minutes! See the proof!