Story Views

Now:
Last Hour:
Last 24 Hours:
Total:
Trump Declaration of National Emergency Live Stream
Tuesday, January 8, 2019 12:36
% of readers think this story is Fact. Add your two cents.

Donald Trump will deliver a televised address at 9pm US eastern time tonight (Jan. 8), part of his ongoing attempt to pressure Democrats to approve more federal spending for his signature border wall.
Democrats are demanding equal air time to take over the air waves in a frenzy to cast their spell. Definitely a real war of sorts taking place here between both parties as usual.
national emergency: a condition declared by the President or the Congress by virtue of powers previously vested in them that authorize certain emergency actions to be undertaken in the national interest. Action to be taken may include partial, full, or total mobilization of national resources. See also mobilization.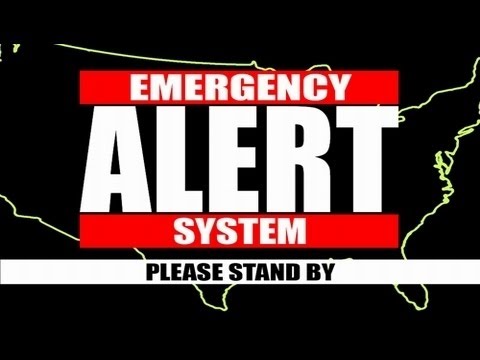 Official White House Youtube channel. President Trump starts speaking at the 46:38 mark
Tonight the President will address the nation on the humanitarian and national security crisis on our southern border. Joseph Klein writes in FrontPageMagazine,
…According to statistics compiled by the Department of Homeland Security (DHS) presented to Congress, there were dramatic increases between FY (Fiscal Year)17 and FY18 in deadly illegal drugs at the southern border. In FY18 the U.S. Customs and Border Protection (CBP) seized or helped seize 282,000 lbs of cocaine, 248,000 lbs of methamphetamine, 6,500 lbs of heroin and 2,400 lbs of fentanyl. CBP and border agents seized 17,000 adults at the southern border with existing criminal records during FY18. During FY17, DHS prevented 3,755 known or suspected terrorists from traveling to or entering the U.S., although it is unclear how many were apprehended trying to cross the southern border. Of course, even one terrorist sneaking into this country from Mexico is one too many.

There are inadequate detention facilities to hold the illegal immigrants and would-be asylum seekers apprehended in this country. Loopholes in the existing immigration laws often result in the release of would-be asylum-seekers into U.S. communities until their cases can be heard. The current immigration system is failing and, as a result, the security of Americans is imperiled by undeterred illegal migration.

Contrary to Democrats' talking points, the use of well-constructed physical barriers is the morally right thing to do as part of a multi-pronged approach to stem the tide of illegal immigration. Some Democrats, such as Senate Minority Leader Chuck Schumer, supported the authorization of barrier fences in the past when they voted for the Secure Fence Act of 2006. They are only opposing them now for crass political reasons. Morality has nothing to do with their hypocritical obstructionism. By building and publicizing visible physical deterrents to those considering illegal crossings, the barriers reduce the likelihood of deaths or serious illnesses from dangerous treks and potentially lethal confrontations. Moreover, physical barriers work if properly constructed. Israel's large sensor-rigged, razor wire-lined border fence with Egypt has cut the number of illegal immigrants entering Israel by 99 percent.
I host the Church of Mabus radio show and it is going on 8 years. I've been in the paranormal community for 20 years. I provide content from a network of sources and guests and allies. Ranging from Politics to the Paranormal and the Spiritual. You can check out my other articles here at my BIOGRAPHY at BIN and you can check out my free radio show at this link HERE. Thanks for showing your support and stopping by.