Story Views

Now:
Last Hour:
Last 24 Hours:
Total:
Kim Jong-un Is on a "Date With Death" and "Everything Is on the Table"
Monday, December 4, 2017 13:41
% of readers think this story is Fact. Add your two cents.

"Everything is on the table…" and Kim Jong-un is on a "date with death"…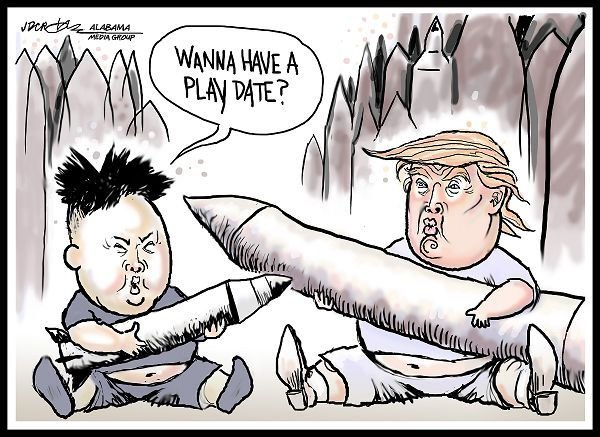 Source
…According to a GOP Representative, Steve Russell, from a video featured in The Hill. He stated the following:
"Kim Jong-un has a date with death. If he wants to push this envelope and miscalculate where he strikes the United States, its territories, or the territories or national interests of our allies or ourselves, he will die. It is that simple. Dictators have one thing in common: they want to stay alive. If Kim Jong-un wants to stay alive he needs to stop. If he doesn't I can assure you…he is playing a dangerous game where he will not only be annihilated but other people will suffer greatly. We are talking about warfare where everything is on the table, everything..."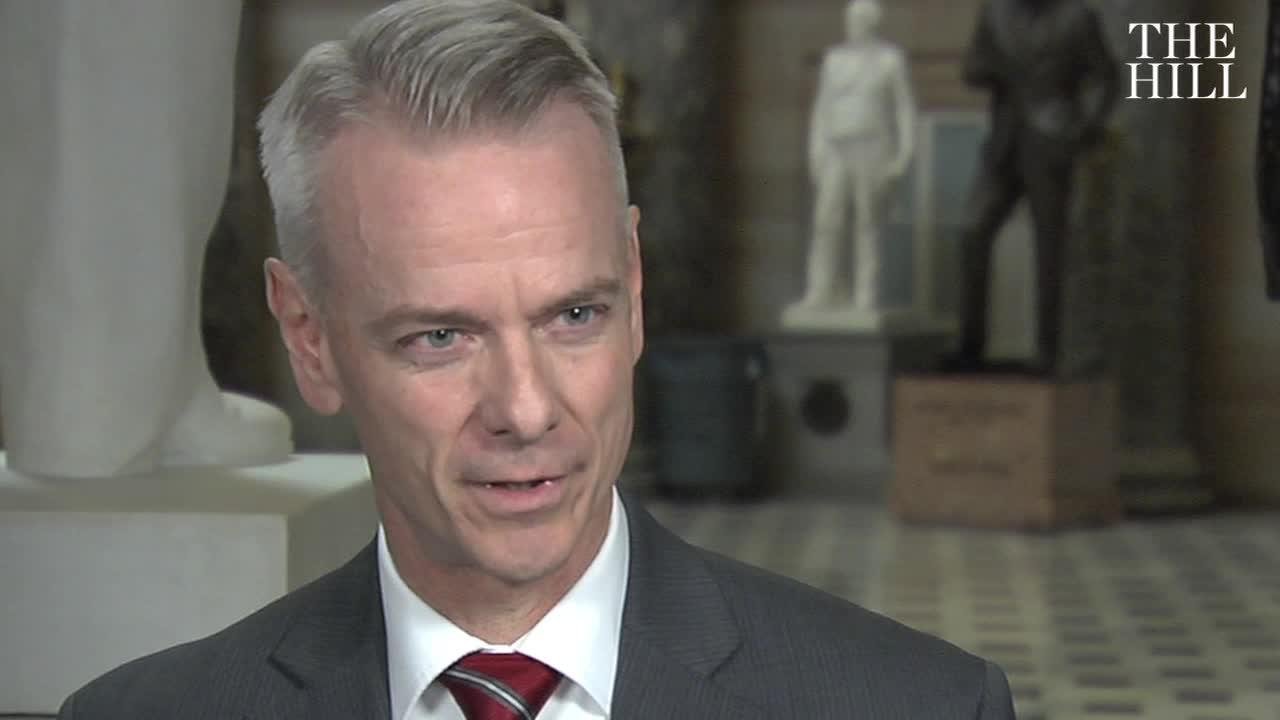 Source
North Korea recently launched one of their ICBM's and claimed that the United States is "begging" for nuclear warfare. This comment came after the U.S. and South Korea called their "largest-ever joint aerial drill", named "Vigilant Ace 18″, which started today, December 4th and will carry out through December 8th. Saturday, six F-22′s came to show a preview of force as a prelude to what is to come. According to Zero Hedge which stated from Yonhap News…
"…Some 230 aircraft and up to 16,000 soldiers and airmen are taking part in the drill, which is one of the biggest ever of its kind."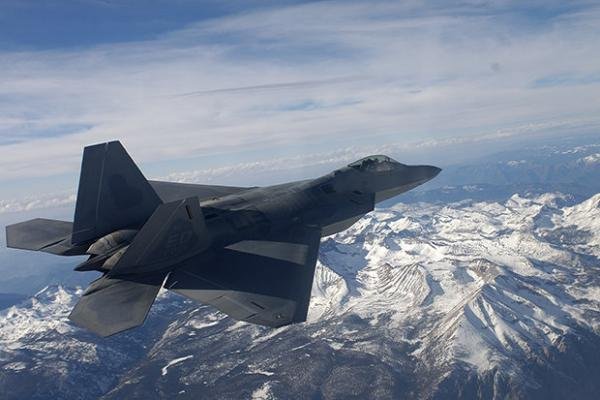 Source
This drill is claimed to practice a full-scale war with North Korea. Zero Hedge went on to say that Yonhap News stated…
"…Allies plan to stage simulated attacks on mock North Korean nuclear and missile targets."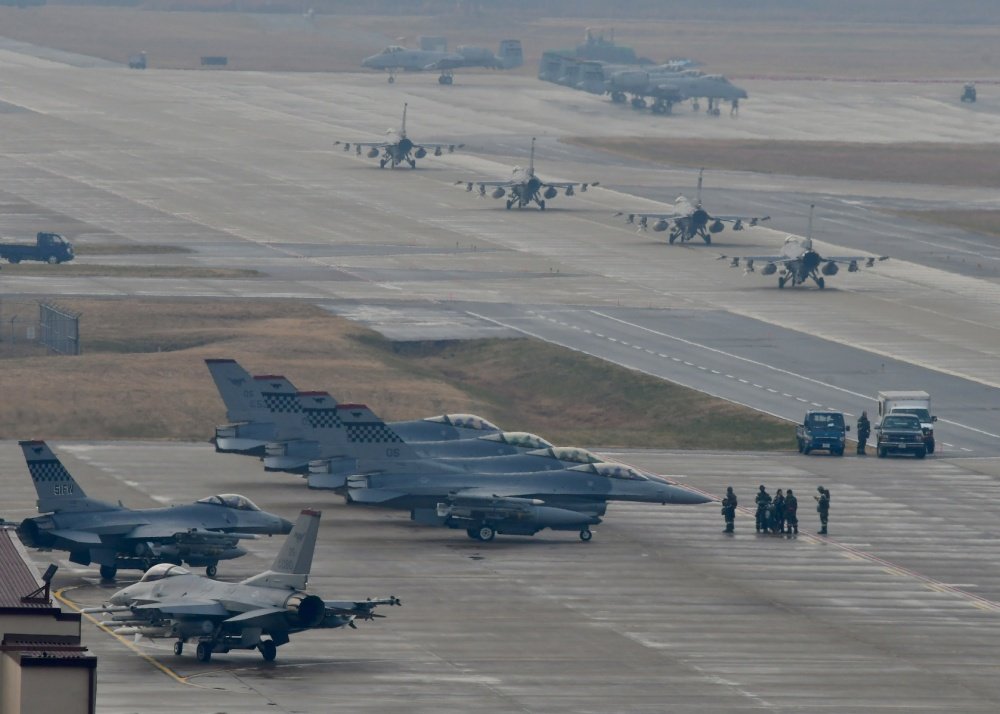 Source
Even though this drill is very large and coming directly after North Korea's latest provocation, U.S. commanders claim it is not in retaliation for North Korea's actions because it was already planned. Zero Hedge stated that the U.S. Military said the drill…
"…highlights the longstanding military partnership, commitment and enduring friendship between two nations. It is designed to ensure peace and security on the Korean Peninsula, and reaffirms the U.S. commitment to stability in the Northeast Asia region."
There is no doubt in anyone's mind that this will not provoke North Korea to launch more ICBM's. Yahoo wrote an article with this in its title: "We're Not Prepared for the Scale of Casualties" as well as stating the following:
"In a nutshell, thermonuclear weapons, colloquially known as H-bombs, produce much larger yields of destructive power than the nuclear weapons that countries tested in the early days of nuclear weapon development."

Source
Yahoo came out with another article stating that experts are saying "You Cannot Stop This Thing" about North Korea's Hwasong-15 ICBM and that…
"…Missile defense will never provide an impenetrable shield and steps to improve and expand defenses will prompt adversaries to take steps to counter them…"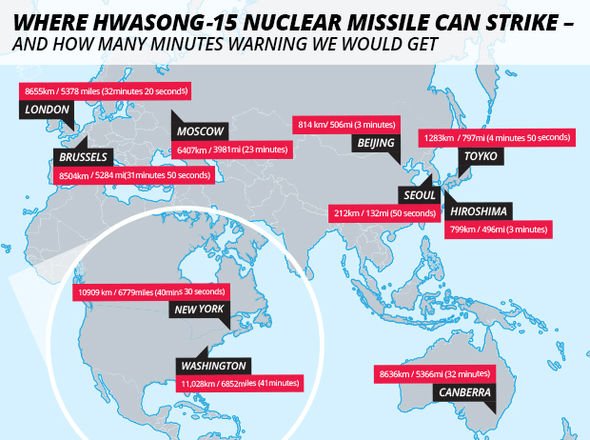 Source
Things are heating up so much that it was reported in The Japan News, Senator Lindsey Graham said "It's time for U.S. military families to start leaving S. Korea" on Sunday. The Japan News quoted Graham from a CBS interview stating:
"The intelligence community can tell you that better than I can. But I had an extensive discussion with the administration about this topic. The policy of the Trump administration is to deny North Korea the capability to hit America with a nuclear-tipped missile.
Not to contain it. Denial means pre-emptive war as a last resort. That preemption is becoming more likely as their technology matures. Every missile test, every underground test of a nuclear weapon, means the marriage is more likely.I think we're really running out of time. The Chinese are trying, but ineffectively. If there's an underground nuclear test, then you need to get ready for a very serious response by the United States."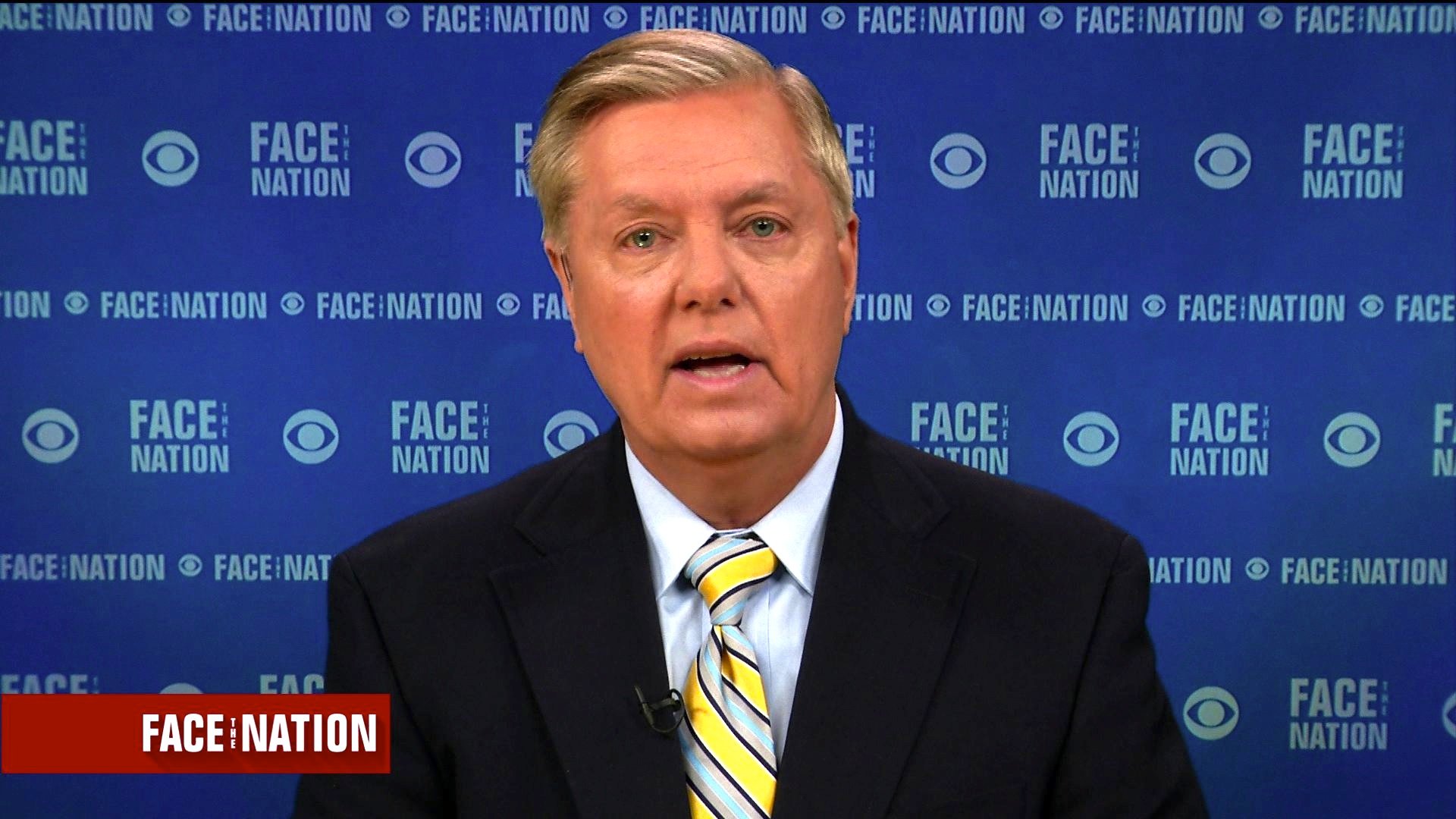 Source
Graham from another CBS article stated that within Washington D.C…
"There's a civil war going on in the Republican Party, obviously. John and I are very close friends, but he's embracing Donald Trump, and I am not. Why? Because I believe Donald Trump's foreign policy is isolationism. It will lead to another 9/11."
This year there has been an outrageous number of issues and turmoil which are continuing in Washington D.C.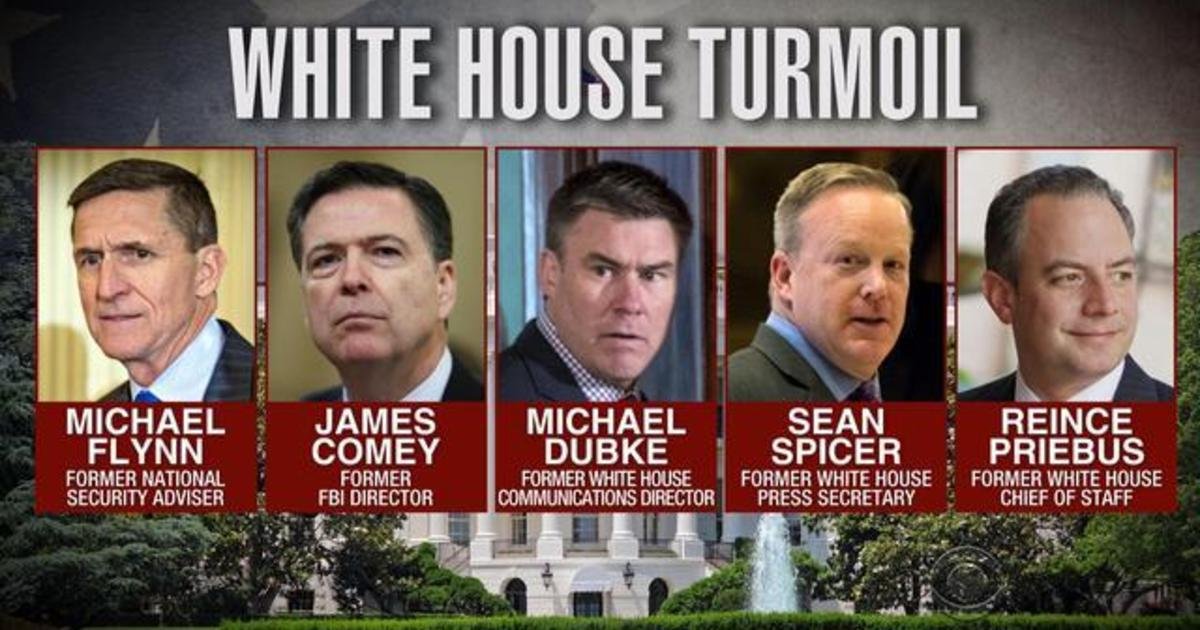 Source
These issues all serve as distraction and aid to the fueled hatred and disharmony the country is facing as it provokes all-out Civil War. Now, back to the subject of North Korea, The Hill stated:
"The question now is what does North Korea want? What price we will pay to restore strategic stability on our terms? War is not inevitable or desirable. But largely because of the forcing actions of President Trump, the risk of nuclear war involving the homeland is at its highest level since the Cuban missile crisis. Miscalculation and momentum toward conflict is putting at risk the lives of hundreds of thousands of American and other civilians across Asia, including Guam and Hawaii. Soon, North Korea will be able to marry a nuclear warhead on a rocket capable of hitting all the United States."
The Hill comments on how 9 rounds of sanctions are not hitting North Korea where it needs to, but it is only hurting the people who are not in power, so they are ineffective. "Second, China prefers a damaged buffer state over one that collapses and ends as a part of a pro-West, unified border state with strong ties to Washington." There is also "no military option" to take out North Korea's spread of 8,000 artillery and rocket launching pieces because it would only lead to detrimental "loss of life." Although, some are remaining optimistic that the risk of nuclear disasters can be mitigated by diplomatic endeavors and putting tighter reins on North Korea. Either way, North Korea does not seem to want to negotiate, and therefore it seems the inevitable disastrous answer is pending.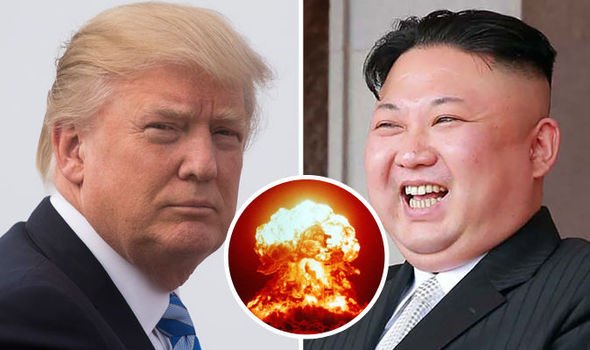 Source
And it's now 2.5 minutes to Midnight…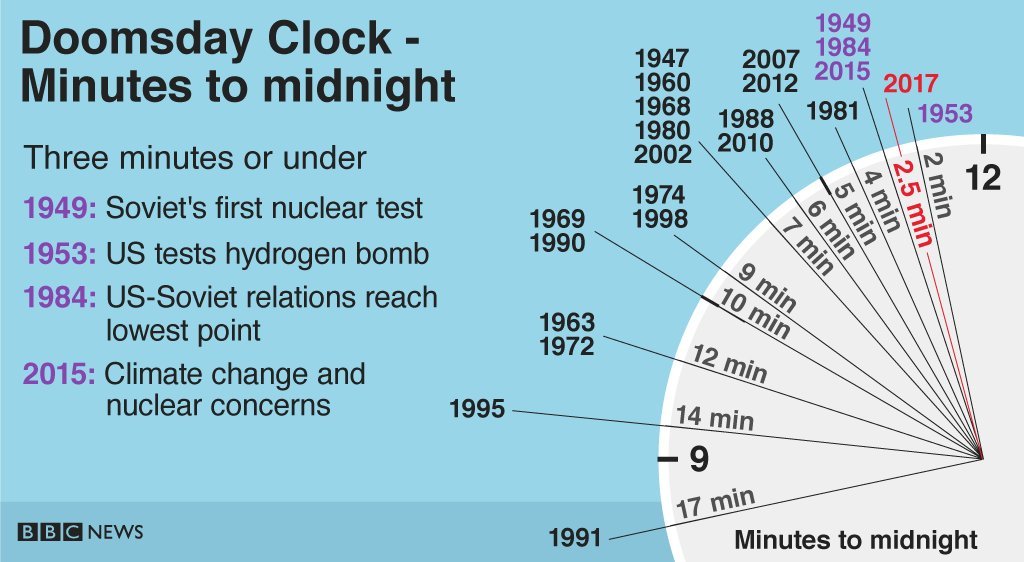 Source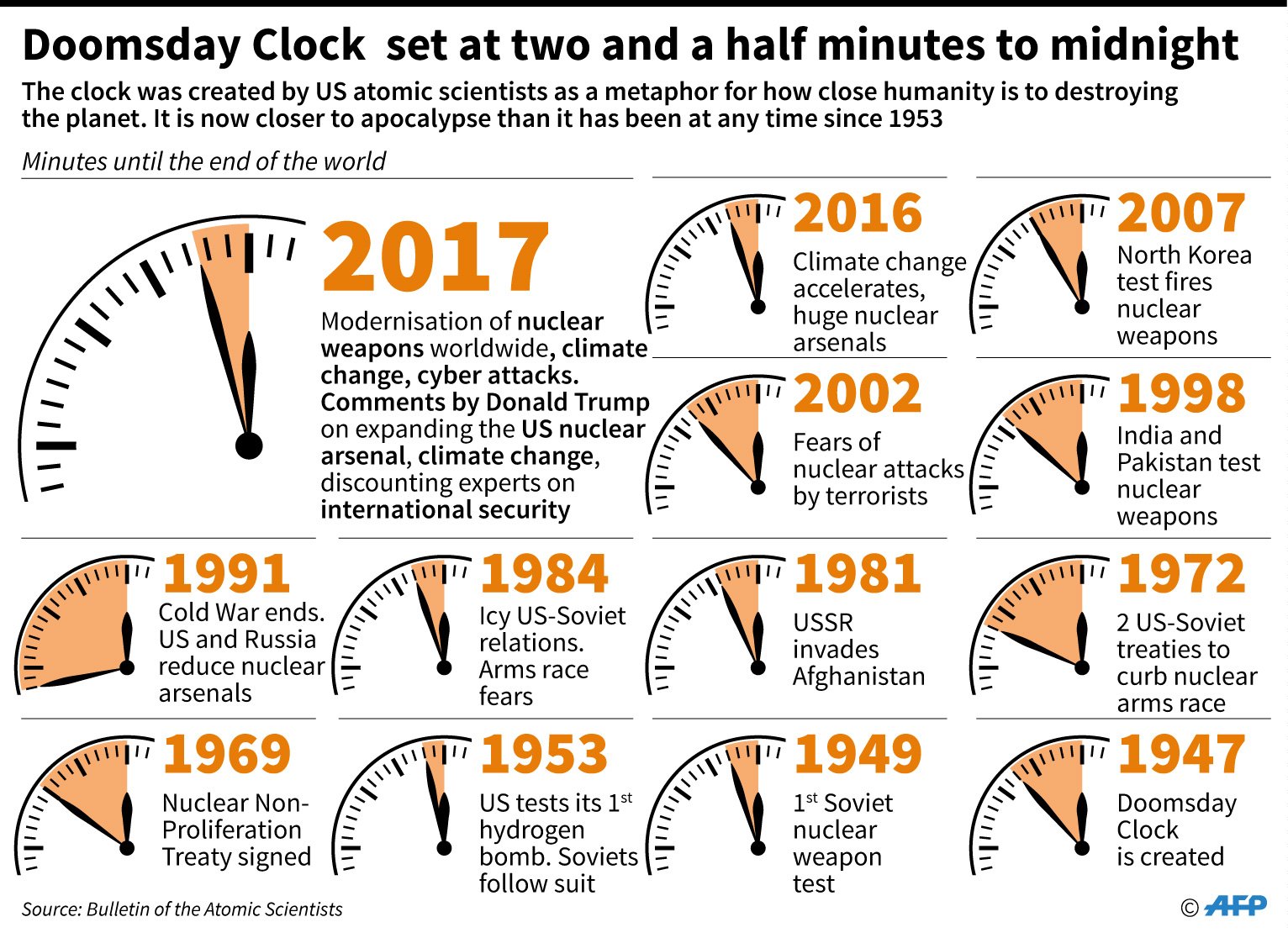 Source
Does it feel real to you now? This is sadly the reality our world faces…But there is always hope…

---
Find out how with more information and truths about End Times on Sanctuary-Interfaith, ABN, and about The Coming of the Messiah;
Or check out FB and VK.
To see the full article and if you have found this article useful and informative, please consider supporting this article here.
Be well!
~Be Love, Be Light~