Western Weapons in Kiev's Service Perform as Predicted by Independent Analysts
Friday, June 9, 2023 14:09
% of readers think this story is Fact. Add your two cents.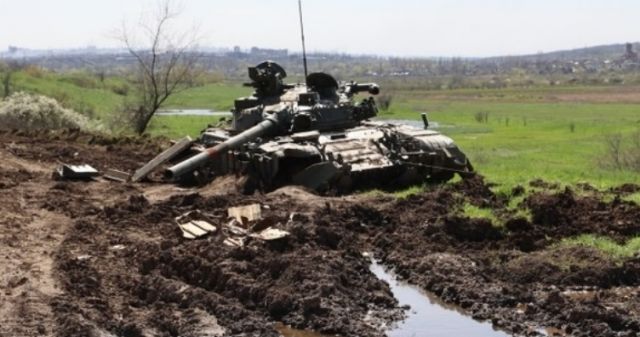 Western Weapons in Kiev's Service Perform as Predicted by Independent Analysts
Friday, June 9, 2023
Drago Bosnic, independent geopolitical and military analyst
---
The early days of June saw the much-touted counteroffensive of the Kiev regime forces unfold. After months of delays, the unrealistic expectations of those insisting on attacking the positions held by the Russian military were finally proven to be an even bigger reverie than previously anticipated. Despite close to $150 billion of so-called "aid" which was earmarked for the Neo-Nazi junta, this proved to be simply pointless against the Russian military that increasingly started relying on a combination of extremely cost-effective weapons and long-range surgical strikes. The results have been catastrophic (to say the least) for the troubled Kiev regime forces, with thousands of dead and wounded, along with hundreds of pieces of NATO-supplied weapons and equipment destroyed and/or damaged beyond repair.
The Neo-Nazi junta began receiving Western-made main battle tanks (MBTs) back in late February, with the United Kingdom being the first to pledge the delivery of its "Challenger 2″ MBTs. Poland, Germany, the United States, France and other prominent NATO members soon followed suit. Although the Kiev regime fielded by far the largest tank force in Europe (if not counting Russia), composed primarily of Soviet-era T-64 MBTs, many of which have been significantly modernized (mostly financed by NATO), the Russian military managed to neutralize the vast majority of these machines, forcing the Neo-Nazi junta and its Western sponsors to hastily (re)induct hundreds of decommissioned T-64s, as well as smaller numbers of T-72s and T-80 MBTs.
In addition, NATO sent hundreds of T-72s and its many variants from member states that still had large stocks of Soviet-era heavy armor. Still, with these mostly destroyed and/or disabled by Russian high-precision strikes, stocks of Soviet-era weapons dwindled to almost nothing, particularly in comparison to pre-2022 numbers. The Kiev regime was hopeful that Western-made tanks, such as the British "Challenger 2″, American M1A2 "Abrams" and German "Leopard 1/2″ would be enough to replace Soviet machines. These were reinforced by lighter designs, such as the French AMX-10 AFVs (armored fighting vehicles)/wheeled tank destroyers, as well as a number of other types of armored vehicles.
Precisely these Western weapons were supposed to spearhead the much-touted counteroffensive. Still, the Neo-Nazi junta's "wunderwaffen" performed embarrassingly poorly in the very first hour of offensive operations, even resulting in insubordination of certain units that were supposed to join the fray. Battlefield footage shows at least a dozen pieces of heavy armor, including German-made "Leopard 2″ MBTs destroyed in the Donetsk area. According to the Russian Ministry of Defense (MoD), at least eight "Leopards" and three AMX-10s had been destroyed, with approximately 1500 servicemen of the Kiev regime forces neutralized. Overall, at least 28 tanks and 109 other armored vehicles (mostly NATO-supplied) were destroyed in a single day.
Just three days later, the number of casualties for Kiev soared, with various sources claiming that at least 3,715 service members, 52 tanks and 207 AFVs have been neutralized, along with a range of other supporting assets, including 134 lightly armored and transport vehicles, five jets and support aircraft, and at least two helicopters. In addition, 48 artillery pieces and 53 drones of various types were destroyed as well. There was also heavy fighting in the Zaporozhye frontline on June 8, where the Kiev regime forces have been trying to break through, resulting in heavy casualties for their assault units. These reports were soon reinforced by information published by a number of Western sources, resulting in some of them being censored by the Neo-Nazi junta that was trying to hide its catastrophic losses.
A mixed armored-mechanized assault group composed of "Leopard 2A4″ tanks reinforced by M2A2 "Bradley" infantry fighting vehicles (IFVs), M113 armored personnel carriers (APCs), as well as "International MaxxPro" AFVs and "Mastiff" armored vehicles, in addition to standard Soviet-era equipment. Battlefield footage indicates that the Kiev regime forces failed in their initial intention to break through the fortified defenses manned by Russian battalion-level units. Artillery, tanks armed with armor-piercing munitions, as well as units armed with ATGMs (anti-tank guided missiles) were instrumental in repelling the attack, while the final blow was the engagement of the now legendary Ka-52 "Alligator" attack helicopters.
According to battlefield reports and the available footage, despite limited visibility and the presence of numerous hostile tactical air defenses, these helicopters destroyed at least two dozen armored targets from distances of over seven kilometers, where their 9M127-1 "Vikhr" air-launched ATGMs proved particularly deadly. The Ka-52 "Alligators" also proved virtually invulnerable to enemy air defenses, particularly NATO-supplied MANPADS (man-portable air defense systems). According to one battlefield report, a single Ka-52 managed to repel as many as 18 MANPADS missiles while still being able to conduct its mission. This remarkable result was achieved thanks to its state-of-the-art L-370 "Vitebsk" electronic warfare (EW) suite, which has become mandatory equipment for most Russian helicopters.
The Neo-Nazi junta troops soon renewed their attacks, using lighter and thus significantly more mobile armored combat vehicles, some armed with the US-made BGM-71 TOW ATGMs. However, this attack failed as well. The Russian military is also using its long-range MLRSs (multiple launch rocket systems), such as the 300 mm 9K515 "Tornado-S" (modernized version of the legendary BM-30 "Smerch"), to target the enemy's logistics and combat equipment, with approximately 15-20 vehicles of various types destroyed while arriving at the Balakleya railway station. These are further supported by the VKS (Russian Aerospace Forces) which is also launching long-range strikes, including against hostile air defenses.
On June 7, the "Lancet-3M" kamikaze drones destroyed at least one TRML-4D AESA radar vehicle that was part of the German-made IRIS-T SLM SAM (surface-to-air missile) system battery. TRML-4D (German for Telefunken Radar Mobil Luftraumüberwachung) is the latest modification of the German family of radars, specifically designed for equipping SAM systems. According to the designer's specifications, the radar is capable of detecting various targets in very difficult conditions at distances of up to 250 km, including unmanned aerial vehicles. Its processor is supposedly able to track up to 1500 targets, although in this case, it failed to track a single one that actually mattered.
Source: InfoBrics
Before It's News®
is a community of individuals who report on what's going on around them, from all around the world.
Anyone can
join
.
Anyone can contribute.
Anyone can become informed about their world.
"United We Stand" Click Here To Create Your Personal Citizen Journalist Account Today, Be Sure To Invite Your Friends.