by Pete Santilli , The Pete Santilli Show & The Guerilla Media Network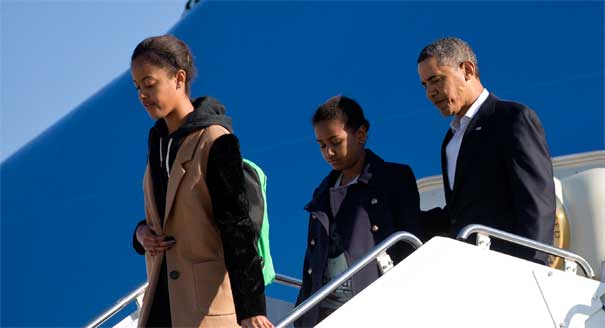 When I first heard of Michelle Obama's Africa trip, we estimated expenses to be around $300,000.
A FOIA request was submitted by Judicial Watch and the documents revealed a few things we never knew. The total trip was estimated to be greater than $424,000, and it seems that the Obama girls are catagorized as "Senior Staff".
We can only wonder what their salaries are.
Judicial Watch Obtains Documents Detailing the Cost to Taxpayers for Michelle Obama's Family Trip to Africa
Charges for the Aircraft and Crew Alone Amount to $424,142
Contact Information:
Press Office 202-646-5172, ext 305
Washington, DC — October 4, 2011
Judicial Watch, the organization that investigates and fights government corruption, announced today that it has
obtained mission expense records and passenger manifests from the United States Air Force
related to the June 21-27, 2011, trip taken by First Lady Michelle Obama, her family and her staff to South Africa and Botswana. Judicial Watch obtained the documents pursuant to an August 19, 2011, Freedom of Information Act (FOIA) lawsuit (
Judicial Watch v. U.S. Air Force
(No. 11-1496)). Judicial Watch is investigating the purpose and itinerary of the trip as well as a breakdown of the costs to taxpayers.
On June 28, 2011, Judicial Watch filed a
FOIA request
seeking the mission taskings, transportation records, and passenger manifests for Michelle Obama's Africa trip. Documents were only provided after Judicial Watch filed suit:
According to U.S. Department of Defense's published hourly rates for the C-32A aircraft used for the trip, Judicial Watch calculated the total cost to American taxpayers was $424,142 for use of the aircraft (34.8 flight hours x $12,188 per hour). (The C-32 is a specially configured military version of the Boeing 757.) Other expenses – meals (off the plane), transportation, security, various services, etc. – have yet to be disclosed.
The passenger manifests confirm the presence of Obama's daughter's, Malia and Sasha on the trip. The two girls are listed as "Senior Staff." The manifests also list Mrs. Obama's mother, Marian Robinson, and niece and nephew, Leslie and Avery Robinson, as well Mrs. Obama's makeup and hairstylist (Carl Ray and Johnny Wright).
The expense records also show $928.44 was spent for "bulk food" purchases on flight. Overall, during the trip, 192 meals were served for the 21 passengers on board.
The professed purpose of Michelle Obama's trip to South Africa and Botswana was to encourage young people living in the two growing democracies to become involved in national affairs; and during her scheduled stops in Pretoria and Cape Town, South Africa and in Gaborone, the capital of Botswana, the First Lady used the opportunity to speak on education, health and wellness issues.The trip also included such tourist events as visits to historical landmarks and museums, plus a nonworking chance to send time with Nelson Mandela, a meeting that Mrs. Obama described as "surreal." The trip ended with a private family safari at a South African game reserve before the group returned to Washington on June 27."This trip was as much an opportunity for the Obama family to go on a safari as it was a trip to conduct government business," said Judicial Watch President Tom Fitton. "This junket wasted tax dollars and the resources of our overextended military. No wonder we had to sue to pry loose this information."
Leaked: Obama Daughters Listed as "Senior Staff" In White House $424,000 Africa Trip
The Pete Santilli Show broadcasts live on The Guerilla Media Network. Please join us on the Guerilla Media Network broadcasting your favorite talk shows, political art and news 24/7.
If you would like to express your opinions or concerns on the air during the live broadcast of The Pete Santilli Show, please call (218) 862-9829
Be sure to tune in to the Pete Santilli Show daily at 10am-2pm PST / 12pm-4pm CST / 1pm-5pm EST. Pete & his co-host Susannah Cole broadcast daily for 3 hours to discuss breaking news headlines, and interview some of our nation's most interesting patriots & controversial guests.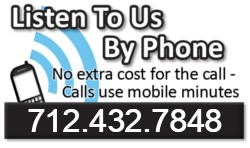 Please "LIKE", share and recommend this story..
Fair Use Notice: This article contains some copyrighted material whose use has not been authorized by the copyright owners. We believe that this not-for-profit, educational, and/or criticism or commentary use on the Web constitutes a fair use of the copyrighted material (as provided for in section 107 of the US Copyright Law. If you wish to use this copyrighted material for purposes that go beyond fair use, you must obtain permission from the copyright owner. Fair Use notwithstanding we will immediately comply with any copyright owner who wants their material removed or modified, wants us to link to their web site, or wants us to add their photo
We encourage you to Share our Reports, Analyses, Breaking News and Videos. Simply Click your Favorite Social Media Button and Share.