Submitted by: Susannah Cole, The Pete Santilli Show & The Guerilla Media Network
20 year old Dan Johnson founder of pandaunite.org (People Against the National Defense Authorization Act), has been a major force in educating people about the NDAA and how to keep it out of your community by using his step by step campaign to nullify the NDAA. Don't let his age fool you, Dan Johnson is a force to be taken seriously.
Recently Jason Casella, a contributor to Guerilla Media Network and listener of The Pete Santilli Show, heard Dan Johnson interview with Pete and followed Dan Johnson's Step by Step program to have the NDAA nullified in his home-town of Emmett Idaho. Jason says the steps work if you use them. After being successful in his quest to have the NDAA nullified in Emmet Idaho, Jason now has his sites on Idaho's State Capital.
The 2012 NDAA, Sections 1021 and 1022, authorizes the indefinite military detention, without charge or trial, of any person, including an American citizen, and applies the "Law of War," to U.S. soil, making the United States legally a battlefield.
Birthed on Social media, from Twitter to Facebook, and a YouTube video, People Against the NDAA (PANDA) was founded on January 29th, 2012 in Bowling Green, OH. Supported by groups across the political spectrum, including Young Americans for Liberty, Occupy Bowling Green, the Northwest Ohio Conservative Coalition, and the Ohio Oathkeepers, our group of 7-10 college students went on the offensive. After flyering our university and getting involved in local politics, we launched PANDA nationwide in late April, 2012.
Since our founding, we have rapidly expanded into the largest organization in the country battling the NDAA, indefinite detention without charge or trial, and the application of the laws of war to U.S. soil and American citizens. We have pushed Anti-NDAA legislation in over 20 states and countless local jursdictions, including Oakland County, MI, Las Vegas, Nevada, and Sunbury, Pennsylvania, and have helped pass several pieces of legislation across the country. We have been covered by WND, the Activist Post, Interoccupy, Western Journalism and by countless radio shows, alternative media personalities, and articles.
We have networked with over 100 liberty-oriented organizations and several alternative news sources. Join us in the battle for the liberty and freedom of our country, spread the word on this dangerous law, and follow us to get all the latest news on the fight for liberty, and restoring our country to Constitutional Governance. You-tube video courtesy of: http://sgtreport.com/
The Pete Santilli Show broadcasts live on The Guerilla Media Network. Please join us on the Guerilla Media Network broadcasting your favorite talk shows, political art and news 24/7.
If you would like to express your opinions or concerns on the air during the live broadcast of The Pete Santilli Show, please call (218) 862-9829 Be sure to tune in to the Pete Santilli Show daily at 10am-2pm PST / 12pm-4pm CST / 1pm-5pm EST. Pete & his co-host Susannah Cole broadcast daily for 3 hours to discuss breaking news headlines, and interview some of our nation's most interesting patriots & controversial guests.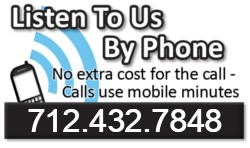 Please "LIKE", share and recommend this story.. Fair Use Notice: This article contains some copyrighted material whose use has not been authorized by the copyright owners. We believe that this not-for-profit, educational, and/or criticism or commentary use on the Web constitutes a fair use of the copyrighted material (as provided for in section 107 of the US Copyright Law. If you wish to use this copyrighted material for purposes that go beyond fair use, you must obtain permission from the copyright owner. Fair Use notwithstanding we will immediately comply with any copyright owner who wants their material removed or modified, wants us to link to their web site, or wants us to add their photo
We encourage you to Share our Reports, Analyses, Breaking News and Videos. Simply Click your Favorite Social Media Button and Share.