by Susannah Cole The Pete Santilli Show & The Guerilla Media Network
The Pete Santilli Show broadcasts live on The Guerilla Media Network. Please join us on the Guerilla Media Network broadcasting your favorite talk shows, political art and news 24/7.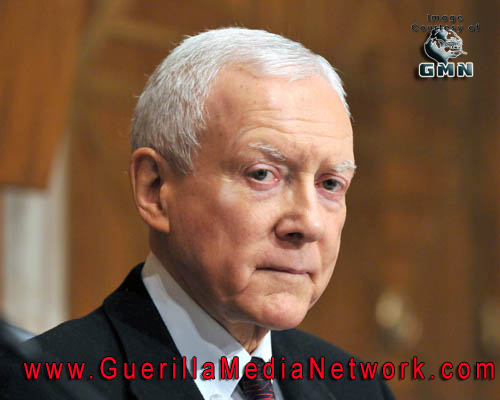 Orrin Hatch the senior United States Senator of Utah clearly warned Eric Holder five years before the Bundy Ranch invasion that the Bureau Of Land Management tactical teams had grown too militarized and far too aggressive.
Senator Hatch speaks to Holder the day after the funeral of James Redd, a prominent Blanding Utah doctor , who committed suicide following his home being invaded by over 100 BLM agents and FBI.
"They came in in full combat gear, SWAT team gear, like they were going after, you know, the worst drug dealers in the world,"
One has to think that the manpower and resources allocated in this operation are usually reserved for, like I say, arresting truly violent felons," he said.
Hatch asked Holder why a federal raid that same week in Texas — in which 17 were arrested for allegedly distributing $22 million in cocaine — did not receive the same level of attention as the artifacts bust, which was publicly unveiled by Interior Secretary Ken Salazar and a host of other high-profile government officials. Holder would not elaborate on the circumstances surrounding the arrests but said he believed they were conducted according to FBI and BLM standard operating procedures.
"When arrests are made, and even cases that seem to be nonviolent, there is always a danger for the law enforcement officer who is affecting that arrest" Holder said.
"It's a difficult thing to ask them to assume certain things."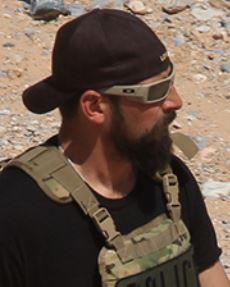 It is important to note that the same BLM agent in charge of the over the top raid in Blanding Utah is none other than Daniel P. Love, the same over the top agent in charge of the invasion at the Bundy Ranch. The family of Dr. James Redd has an active wrongful death lawsuit against Daniel P. Love sighting his excessive force and inhumane treatment as the reason for James Redd killing himself.
"His wife told me they handcuffed him and shackled his legs. They were yelling and screaming at him that he was a liar, that he would never practice medicine again." -Bruce Adams, the San Juan County Commission chairman
"I hear people whispering in the grocery store now, saying bad things about Native Americans," said Marrietta Scott, a Navajo who attended Dr. Redd's funeral. " 'It's all because of you.' They're blaming us."
After a week long propaganda campaign by a few politicians who are demanding local authorities rid Bunkerville of the Militia "they" accuse of scaring the residents, this should be a reminder that not everything is as they say it is. Just last week at a townhall meeting the people of Bunkerville showed overwhelming support for the Militia and thanked them for a job well done while protecting the Bundy family and their town from the BLM.
The Bundy Family and the Militia continue to be villanized.
The Redd family and town of Blanding still mourn the loss of a very highly respected and loved man.
Daniel P. Love remains free to target and destroy his next victim.
Listen as Orrin Hatch Warns Eric Holder The BLM Way To Agressive
If you would like to express your opinions or concerns on the air during the live broadcast of The Pete Santilli Show, please call (218) 862-9829
Be sure to tune in to the Pete Santilli Show daily at 10am-2pm PST / 12pm-4pm CST / 1pm-5pm EST. Pete & his co-host Susannah Cole broadcast daily for 3 hours to discuss breaking news headlines, and interview some of our nation's most interesting patriots & controversial guests.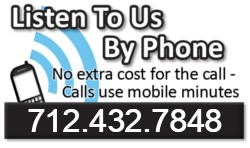 Please "LIKE", share and recommend this story..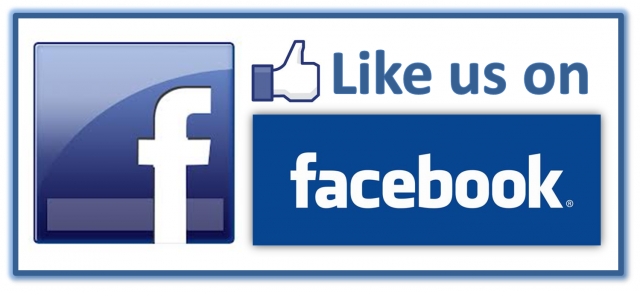 We welcome your comments in our Facebook comment thread!
Fair Use Notice: This article contains some copyrighted material whose use has not been authorized by the copyright owners. We believe that this not-for-profit, educational, and/or criticism or commentary use on the Web constitutes a fair use of the copyrighted material (as provided for in section 107 of the US Copyright Law. If you wish to use this copyrighted material for purposes that go beyond fair use, you must obtain permission from the copyright owner. Fair Use notwithstanding we will immediately comply with any copyright owner who wants their material removed or modified, wants us to link to their web site, or wants us to add their photo
We encourage you to Share our Reports, Analyses, Breaking News and Videos. Simply Click your Favorite Social Media Button and Share.