by Guerilla Media Network The Pete Santilli Show & The Guerilla Media Network
The Pete Santilli Show broadcasts live on The Guerilla Media Network. Please join us on the Guerilla Media Network broadcasting your favorite talk shows, political art and news 24/7.
http://www.spreaker.com/user/thepetesantillishow/free-our-u-s-marine
SGT. Andrew Tahmooressi
Bikers Rally For Tahmooressi At The Border; Pledge To Return On July 5th
We consider today's biker ride a success in bringing awareness to Sgt Andrew Tahmooressi's captivity in a Mexican prison. Local media also covered the event, and as a result GMN's extensive coverage and support, more people are aware of the U.S. Government abandoning one of our veterans. Special thanks to our loyal listeners and supporters for helping spread the word!
John Harrington, founder of Shield Tactical and rally organizer, has pledged to return with more support over the 4th of July holiday.
Since his arrest, Tahmooressi has faced death and rape threats, has had his feet and hands shackled and lost weight, according to his mother, Jill Tahmooressi. She has been able to visit him and speaks with her son by phone several times a week. When Tahmooressi realized that he was entering Mexico with the weapons at the poorly-marked crossing at the San Ysidro checkpoint, Tahmooressi immediately called 911, but was told by American officials that since he was in Mexico there was nothing they could do to help him.
Mexican authorities have accused Tahmooressi of changing his story, possibly over whether he had ever been to Tijuana. By his own admission, Tahmooressi acknowledged at the border he had registered weapons and that he had no intention of even entering Mexico. That should have allowed him to turn around, according to U.S. border officials, who said with a little discretion and a phone call or two.
Mexican officials apparently are floating the possibility that jailed Marine Andrew Tahmooressi could avoid a lengthy prison term, if — and only if — he blames the entire episode on post-traumatic stress disorder. Rep. Duncan Hunter, R-Calif., revealed the development in a letter sent Monday to Marine Corps Commandant Gen. James Amos.
Relaying the details of discussions he's had with Mexican officials on the case, Hunter wrote: "It was conveyed to me that the only way Andrew can avoid an extended prison sentence is by stating that PTSD was the reason for his mistake."
Tahmooressi has been detained in Mexico for more than two months now.
Watch The Trailer for Last Rancher Documentary
Get The Facts Before The Media and Politicians Rewrite History
Patrick Henningsen – Bunkerville Nevada We hope you enjoyed our short trailer, and sincerely hope it conveys our heart-felt and passionate approach to this project. The provisional working title for this film is 'The Last Rancher', a 90 minute documentary film telling the inside story of this past spring's standoff at the Bundy Ranch. We believe this event is an important part of American history, one that has not only captured the attention of the national media, but also the imaginations of millions of people worldwide – it's an incredible story which we saw unfold and now it's time to assemble all the principle participants to retrace their steps and record their personal testimonies, opinions, feelings and emotions.
21stCenturyWire.com http://ow.ly/o1zU3 Follow us on Spreaker.com. GMN is now Spreaker.com's #1 radio show worldwide! http://ow.ly/l7Ma1 Where Did The Towers Go? – Dr. Judy Wood's textbook & 911 investigation reveals that free-energy technology exists. Order your copy of "Where Did The Towers Go?" http://ow.ly/h0OHH
The Pete Santilli Show broadcasts live exclusively on The Rense Network and The Guerilla Media Network http://guerillamedianetwork.com/pete Monday thru Saturday 10am PST to 1pm PST
Want To Support Guerilla Media Network? Please Visit & Support Our Sponsors:
http://wazoosurvivalgear.com http://www.sgn80.com/one-world-whey http://getthetea.com http://tahitijoeshotsauces.com http://infidelbodyarmor.com http://www.kellykettleusa.com
https://www.facebook.com/ReleaseMarkTaylor Mark had been attending Columbine for only three weeks when the shooting happened. A born-again Christian, he was exchanging ideas with Mormon students while waiting for the lines in the cafeteria to get shorter. He was between the cafeteria entrance and the parking lot (near where Rachel Scott and Richard Castaldo sat eating lunch) when Eric and Dylan opened fire. Spotting the two shooters at the top of the stairs, at first he thought they were shooting paintball guns. He quickly became one of the first people to be shot. He was bending over when unbelieveable pain burst through his upper left body. He saw blood oozing from a hole in his thigh and started crying out "'Oh my God! Help me!" Lungs collapsed, he fell to the ground and played dead, trying to lay as still as possible while fighting to breathe. He was hit several more times (twice in the chest and five times in the back) while laying there. As he watched, Eric went over to where Rachel lay bleeding and shot her again as she tried to get up. Other students trampled him in their attempt to flee from the gunmen, thinking him dead. Eventually an officer showed up and dragged Mark to safety behind the nearby shed. Mark Taylor is now drugged and held against his will in a psychiatric facility in Colorado.
Please "LIKE", share and recommend this story..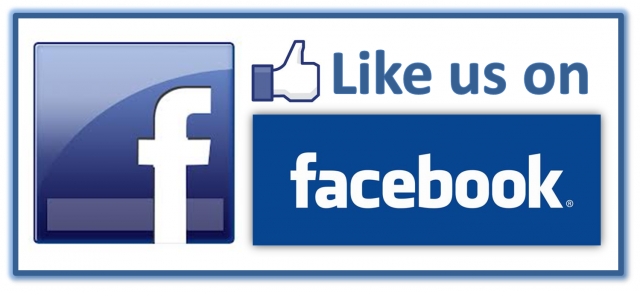 We welcome your comments in our Facebook comment thread! Fair Use Notice: This article contains some copyrighted material whose use has not been authorized by the copyright owners. We believe that this not-for-profit, educational, and/or criticism or commentary use on the Web constitutes a fair use of the copyrighted material (as provided for in section 107 of the US Copyright Law. If you wish to use this copyrighted material for purposes that go beyond fair use, you must obtain permission from the copyright owner. Fair Use notwithstanding we will immediately comply with any copyright owner who wants their material removed or modified, wants us to link to their web site, or wants us to add their photo
We encourage you to Share our Reports, Analyses, Breaking News and Videos. Simply Click your Favorite Social Media Button and Share.