Standing Rock "Goes Back To Concentration Camp Days" As 141 Unarmed Protesters Arrested And Locked In Dog Kennels, For Protecting Mother Earth And Water
Earlier report: Standing Rock Confirmed Military Action On Reservation Land: Armoured Vehicles, Shotguns, Sound Cannons, Helicopters… Against Those Who Protect Water And Mother Earth!
image: http://thefreethoughtproject.com/wp-content/uploads/2016/10/dapl-concentration-camp-thumb.jpg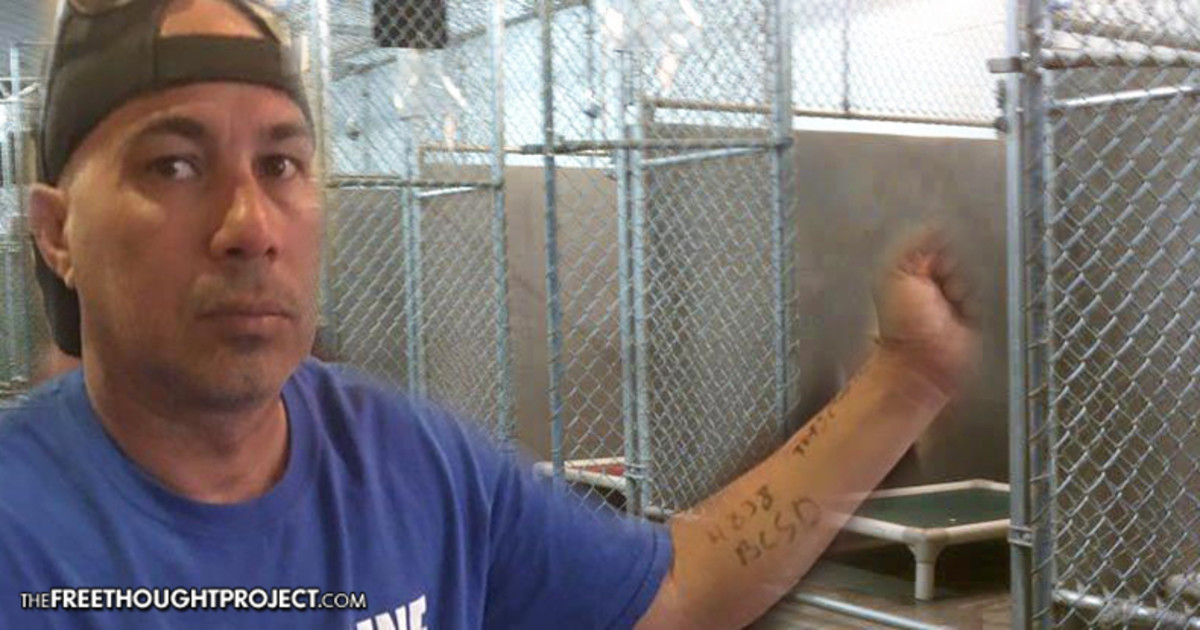 Cannon Ball, N.D. — On Thursday, police from no less than five states sporting full riot gear and armed with heavy lethal and nonlethal weaponry, pepper spray, mace, a number of ATVs, five tanks, two helicopters, and military-equipped humvees showed up to tear down an encampment of Standing Rock Sioux water protectors and supporters armed with … nothing.
Under orders from the now-notorious Morton County Sheriff's Office, this ridiculously heavy-handed standing army came better prepared to do battle than some actual military units fighting overseas.
But the target of their operation — a group of slightly more than 200 Native American water protectors and supporters opposing construction of the Dakota Access Pipeline — never intended to do battle with the armed, taxpayer-funded, corporate-backed, state-sponsored aggressors.
Reports vary, but no less than 141 people were arrested Thursday, and — according to witnesses — police marked numbers on arrestees' arms and housed them in cement-floored dog kennels, without any padding, before they were transported as far away as Fargo.
"It goes back to concentration camp days," asserted Oceti-Sakowin coordinator Mekasi Camp-Horinek, who, along with his mother, was marked and detained in a mesh kennel, reports the Los Angeles Times.
Read more at http://thefreethoughtproject.com/like-concentration-camp-police-marking-dapl-protesters-numbers-locking-dog-kennels/
Time for the greatest prayer? Jesus' (Sananda) Greatest "Superhuman" Prayer Is Now Spreading Across Mother Earth, As She Heals By Our Hands And Hearts
How to exit 'competitive earth'. End Your Experiment In Duality With This Main Ascension Manual
Core wounds are being dealt with: Energy Update: Core Wounds Coming To Surface, Mission Procrastination, Soul Family Reunions, Learning To Receive, Brain Fog, Time Glitches
They mess with our thymus, to age us: Stop Premature Aging Now: Thymus Gland Is Key to Aging Process and Immortality
We encourage you to Share our Reports, Analyses, Breaking News and Videos. Simply Click your Favorite Social Media Button and Share.