Humanity Confusion Brilliantly Stated
Human holds duality & conflicting beliefs. I am love but I hate/blame you. I am light but I have darkness. I am abundant but I don't have enough. I respect you but none of us are worthy. I am responsible but it's their fault. I am powerful but I'm waiting for someone to save me. They are sovereign but I pity them. I am happy but I don't have/am not enough. I don't judge, but look at them. I am enough but I need something else to be happy….
read more
https://paulinebattell.wordpress.com/2016/11/28/transcending-separationhumanness-to-avatar-consciousness-lisa-transcendence-brown/
THE MORE UNGODLY YOU ARE, THE MORE CONFUSED YOU WILL BE.
THE LESS AUTHENTIC YOU ARE, THE MORE CONFUSED YOU WILL BE
WITH EGO, YOU THINK YOU KNOW BUT YOU WON'T.. WITH HEART, YOU WILL KNOW.
WHAT YOU ARE LOOKING FOR, AND TRYING TO PURCHASE, IS LOVE AND IT'S INSIDE YOU.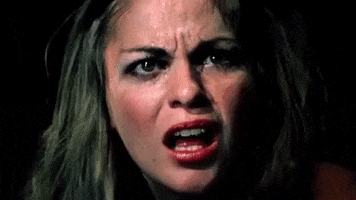 CREATOR HAS NEVER LEFT YOU, EVEN IF YOU THINK YOU LEFT CREATOR.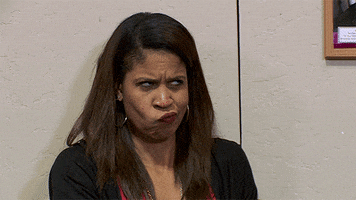 AS LONG AS YOU RESONATE WITH DARK ENERGIES YOU WILL LIVE IN CONFUSION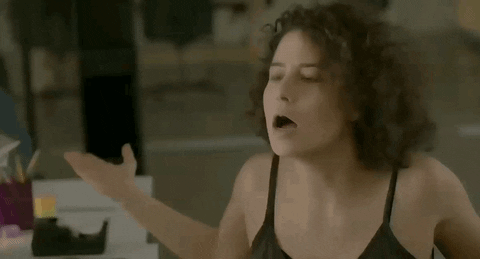 AS LONG AS YOU EXPECT TRUTH TO CONFORM TO YOUR LIMITED BELIEFS, YOU WILL BE CONFUSED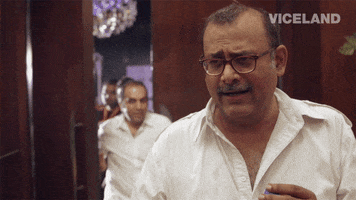 YOU ARE CONFUSED WHEN YOU ARE NOT PRESENT
HATONN'S BRILLIANT PRAYER!
3/23/94 #2 HATONN
My beloved Father, Who is Creator of all, please dwell with me in Your omnipotent glory. Your name is Holy, that mine might be recognized within YOU. In that way may I ever be such that Your realm is incarnate within me. May Your power reveal itself unto and within me, on Earth as Yours resounds throughout the Heavens AND the Earth. May my presence upon the physical journey of life be a reflection of Your WILL, not mine. I need, this day, my daily bread–that substance which sustains me in Your service as You wish me to serve, and thus, let me see and recognize my transgressions and errors as I also come into the recognition of TRUTH. Let me not "judge" any other and allow forgiveness for myself as well, as only YOU can see my soul and guide my feet and heart within Your LIGHT.
Please do not let me fall into temptation and confusion through the putting aside THY WILL in favor of my human ego wants. Yours is the realm within me and Yours is the POWER and the KNOWLEDGE forever–if I but seek it. For, Thine promise is that if I seek diligently in Truth–so shall I find!
Please allow me to reflect YOUR Light into the dark corners of the shadowed valleys in this journey. May I example my ways that I show unto others that which You have shown unto me and may I only act unto others as in the gentle and wondrous giving which YOU offer unto me–if I but accept Thine gift.
Be ever constant within me, Father, that I may ever see Your will and serve in Your way for I would live for You if You but show me my path.
May all the Creatures and Creation be blessed by Your Grace and may I ever revere and respect that which is put into my care and stewardship and in this way I shall KNOW that Your will IS everlasting and infinite as I am allowed, also, to become everlasting and infinite in Your LIGHT, not just within Your universe.
Give unto me the ability and desire to serve my brother and think FIRST upon his needs before my own–but let me know the difference in giving and assuming responsibility for self that I do not give of Thine great gifts into the places of the carnal consciousness. Let me learn clearly how to "receive" that I turn not away that which You have sent unto me. Abundance, is Thine; Truth and Love are YOU and I humbly ask that I discern well and reflect each as it is given unto me–in glory and use, not in greed for self.
Please strengthen my commitments that I do not fail in Your generous commissions placed in my care for I AM the reflection of Yourself as gifted unto me–that I may BE, may grow, and may BECOME.
I place no "Amen" upon this prayer, Father, that I may be a continuing reflection without beginning and without ending–but residing ever WITHIN Your Grace.
In my impatience let me ever be mindful that "impatience is only brought about by my lack of FAITH"–so Father, please allow me the KNOWING that my FAITH can sustain me in the waiting upon my journey. Let me understand that the delays are NOT the denials–but only my own perception–for the greater wisdom resides with YOU.
Source: CONTACT: THE PHOENIX PROJECT, November 22, 1994, Volume 7, Number 4, Page 17.
Transcribed into HTML format by R. Montana.
Where Are The Stars? Compare Moon Landing, Spaceshuttle And International Space Station Photos, They Hide Ashtar Command Too!
Eat Thy Neighbour? Pizzagate May Lead To Cannibalism… Try The "Hottie" Pizza With "Comet" Sauce… Better Analyze That Pizza Sauce!
This Is The Final Generation Of Homo Sapien (Age Of Pisces), Giving Birth To Homo Christos (Age Of Aquarius)
What Happens When You Search "Fake News" And "Pizzagate"! Despite Attempts To Shut Down Pizzagate Investigation, It's Going Viral! "Fake News" Is The Latest "Conspiracy Theory" Term To Discredit
Trump's Simpson's Connection Just Got Real! As President-Elect Of USA INC., Donald Trump Works For Mr. Burns! Jacob Rothschild Owns USA INC.
It's Up To You To Avoid Being Transported To Earth 2 (A Hologram, Of This Planet)
St. Germain: We've Already Entered Into The Age Of Aquarius (Sat Yuga)
Fake Alien Invasion Halted! Last Big False Flag Event Will Not Happen!!!, Says St. Germain
This Is The Most Significant Time In Human History! Commentary On Prime Creator Prophecies: 2.5 Million Spaceships Arrive Via Portal! Divine Intervention Update Over Next Two Months, Meat Eaters Will Have Many Problems From Now On, Many Will Have Extensive Flu-Like Symptoms, Extraction Of Souls Leav
We encourage you to Share our Reports, Analyses, Breaking News and Videos. Simply Click your Favorite Social Media Button and Share.