Las Vegas Massacre Was Illuminati Pyramid Sacrifice
During the pre-Columbian era, human sacrifice in Maya culture was the ritual offering of … the method used by the Aztecs in the Valley of Mexico; this usually took place in the courtyard of a temple, or upon the summit of the pyramid-temple.
PRESS
---
Attention Las Vegas Conspiracy Busters! "Tattoos On This Town"! Jason Aldean's Tattoo Matches Las Vegas Illuminati Game Card, Coded for October 1st! 255
Alternative on Friday Oct 06 2017 11:27
"The World Is Our's… Not!" Las Vegas False Flag Event Unravelling Hold Secret Satanic Society Has On Humanity! 232
Alternative on Friday Oct 06 2017 10:57
Remember what's on the dollar bill?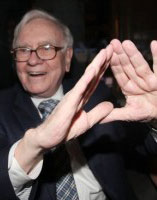 oh there are hundreds of pics of celebs doing the pyramid hand thingy…. send all satanic sellouts, love!
Affirmation: Dear Creator… I no longer say "no' to these experiences, because saying 'no' doesn't stop them…because I know it is better to say "yes"… yes to learning from mistakes of the past, yes to learning that I no longer tolerate evil, yes to the Light… I say 'yes' to Light bathing the planet… reaching deep into my heart, where I know the true me is… thank you for this opportunity to learn some painful lessons, but I know I am getting stronger, wiser, and more loving as a result… thanks for taking the evil doers off the planet, and to be placed in an environment where they can work it out amongst themselves.
We encourage you to Share our Reports, Analyses, Breaking News and Videos. Simply Click your Favorite Social Media Button and Share.