You may need to read this? From David Vose: The Police just declared War on the America citizen. A White MAN just risked his Life for a Black man being beaten by Police. They reacted by arresting him and to publicly humiliate him. They want to scare us all into being quite. Will this work? They are saying that if We try to stop them they will put posters of us up and lie about us and ruin us, this is worse than intimidation. They are doing it publicly.
This is not even behind closed doors, this was declared on the public news airways. A man who saw a fellow citizen being beaten by police tried to stop it, not only that he was a White man helping his Black Brother, They do not want this to continue, they do not want us to stand together.
He was arrested and is now being intimidated and harrassed publicaly on the American news airways as public humiliation. They think that by making him a public spectacle they can intimidate us to not speak out, they have just declared WAR on US, the American people. Will we take it? If you want to help, please make this man Famous as the Police want, and we will tell the real truth about why he is famous, we won't let them intimidate us.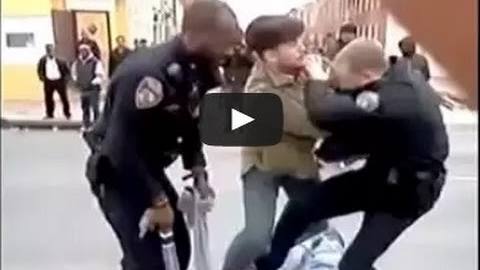 We encourage you to Share our Reports, Analyses, Breaking News and Videos. Simply Click your Favorite Social Media Button and Share.