Arminianism, the freewill of man synergistic doctrine, is a bad tree that in the end never produces the right fruit. Believing faith in all of the Gospel is enough to save. Yet from the laymen lukewarm that "choose" from the poisoned buffet of false doctrine freewill churches. To it's leaders that are the blind leading the blind into ditches. Arminianism has been the facilitator of Masonic Satanic doctrines. The Catholic Masonic hierarchy always pushes it's evangelical Masonic fronts to synthesize new converts into it's demonic clutches. This is one reason it is important to keep reporting who these false teachers are.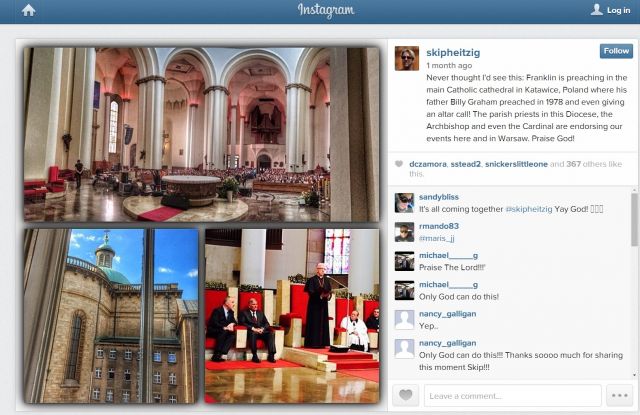 Below Franklin Graham getting ready to preach his false masonic facilitating Arminian gospel to Roman Catholics in Poland. Luciferian Masonic proxy Skip Heitzig approves with his Instagram post.
Cf. 2 Corinthians 6:14-15
14 Do not be unequally yoked with faithless ones. For what partnership does righ- teousness have with lawlessness? And what fellowship does light have with darkness?
15 And what agreement does Christ have with Belial? Or what part does a believing one have with a faithless one?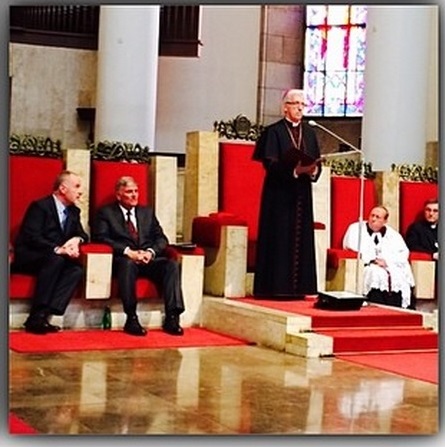 Does Franklin Graham know the Pope's 9th Circle Cult within the Vatican is what he's facilitating, and why Masonic Pope Benedict stepped down?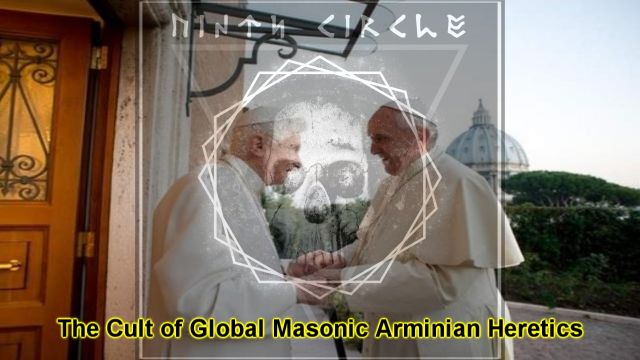 Now Polish Cardinal Vows To Fight Sexual Abuse What do the Graham's know? Apperently not enough to speak out about the Mason Pope Francis own guilt in belonging to the 9th circle Vatican cult.
Be sure they'll all have more false demonic doctrines to come, in the worship of the unclean spirit of Antichrist …
We encourage you to Share our Reports, Analyses, Breaking News and Videos. Simply Click your Favorite Social Media Button and Share.