IT HAS BEGUN. Obama and His New World Order CIA Gang controlling Drug Cartel's threatens American's!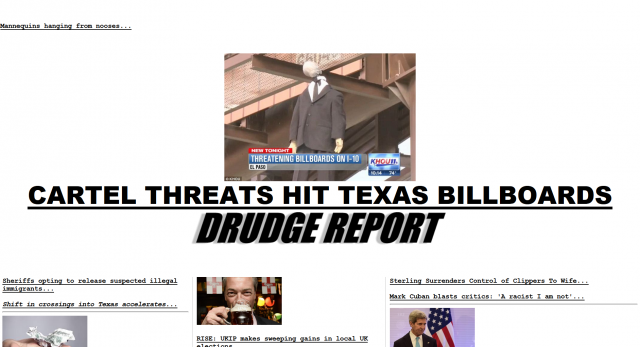 The Luciferian gnostic government in control wants to corrupt the whole American nation and the world itself into gang hierarchal Gnosticism. One of the ways they are attempting to do this is by intimidation tactics, with drug cartel groups that have and are making agreements with the oligarcal Banking cartle American Government.
There has been a long standing illegal practice of making agreements with drug cartels by every United States President since Ronald Reagan. See the testimony of Robert Tosh Plumlee CIA Whistleblower below. Forward to time 21:30 to get to his drug running testimony…
Below Ben Swann blows Fast and Furious Sinaloa Cartel Drug running Agreement wide open
Fast and Furious and the flood of illegals entering the country etc, are being used now to try to coerce with bribes and extortion in the USA. This was warned to us by the Lord Jesus Christ to tell His people this was coming. See the report below at the news website of KHOU. The Youtube video has been removed.
http://www.khou.com/news/texas-news/Border-residents-fear-message-on-mysterious-billboards–260366311.html
In the Spirit of Prophecy Edifying Others explained in the video teaching below who's behind this movement, and how the Spirit of the Lord is warning us of this danger and what we need to do. Moreover, how the hireling 501c3 churchs will not address these issues of today.
Gang Stalkers Under Their Own Undetectable Demonic Mind Control Slavery.

For more edification see part 2 of the Biblical teaching below the Lord Jesus Christ gave Edifying Others to give his true Church and Saints.

Subscribe to Edifying Others YouTube Channel for more relevant reporting on the things affecting Christians.
https://www.youtube.com/user/FreeTheMasons/videos

We encourage you to Share our Reports, Analyses, Breaking News and Videos. Simply Click your Favorite Social Media Button and Share.