On May 29th INFOWARS posted the attached article titled, 'Biden Urges Air Force Cadets To Create New World Order'.
http://www.infowars.com/biden-urges-air-force-cadets-to-create-new-world-order/
Vice President Joe Biden challenged graduating Air Force Academy cadets on Wednesday to help create a "new world order for the 21st century."
Now that the world has become as evil as it is, evil no longer needs to hide; there is simply no reason for evil to hide, any longer. The illuminati driven ONE WORLD GOVERNMENT is now boldly proclaiming their agenda out in the open. And why? Because what they are offering the people, is simply "just another evil", that the people in turn are embracing. The people no longer reject that which is evil, and so do not expect them to reject what the One World Government offers them.
See Biden's first public declaration of the NEW WORLD ORDER at the beginning of this following video – a declaration that marked the 10 day countdown to the FALSE FLAG ATTACK that took place during the Boston Marathon.
Now that Obama has authorized a False Flag nuclear strike on the City of Chicago, the uncomfortable question is; "IS BIDEN'S ANNOUNCEMENT OF THE NEW WORLD ORDER, THE BEGINNING OF THE COUNTDOWN TO THE NUCLEAR STRIKE ON CHICAGO?" Here's the proof…
http://beforeitsnews.com/new-world-order/2014/05/whistleblower-reveals-that-obama-has-authorized-a-false-flag-nuclear-strike-on-chicago-2132.html
For all of the information, in its entirety, click on the following link:
http://beforeitsnews.com/new-world-order/2014/05/nuclear-strike-on-chicago-the-countdown-has-now-begun-2196.html
For more 'uncomfortable' TRUTHS, fasten your seatbelt and go to http://testimonyofthetwowitnesses.com/
The clock it ticking down……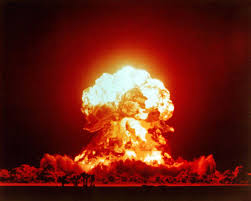 We encourage you to Share our Reports, Analyses, Breaking News and Videos. Simply Click your Favorite Social Media Button and Share.