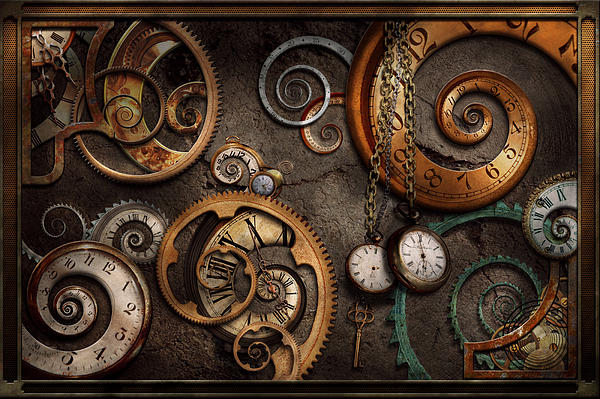 By Lisa Haven
"'And it shall come to pass in the last days, says God, That I will pour out of My Spirit on all flesh; Your sons and your daughters shall prophesy, Your young men shall see visions, Your old men shall dream dreams. And on My menservants and on My maidservants I will pour out My Spirit in those days; And they shall prophesy." Acts 2:17-18
When these vision, dreams, and words from God do arrive I believe they deserve our utmost attention—if they genuine. Sadly, many are being ignored today just like the prophet Jeremiah was ignored in his day and yet every word he spoke came to pass. We must be awakened to such issues and stop ignoring them when they do arrive!
In the video below I dive through the prophecy given by God to Steve Quayle back in 1994. In it I reveal how 3/4's of the things he stated have already come to pass with 1/4 yet to be fulfilled! With a track record like that you won't want to miss what the Lord has revealed to him about our future and trust me you won't be disappointed….
Steve Quayle's 1994 Prophecy on his website: http://www.stevequayle.com/index.php?s=593
Additionally, in the video above I stated that an Arizona US Senate Committee Member made a bold statement to "make church mandatory" for all!! Here is that breaking clip by End-Times-Prophecy:
For More Information See:
West Coast Drought/ Fires- http://www.theguardian.com/us-news/2015/mar/29/california-drought-heat-wave-climate-change
http://beforeitsnews.com/prophecy/2014/08/100-proof-water-and-food-wars-are-coming-sooner-than-you-think-californias-sinking-one-foot-per-year-and-the-worse-drought-of-the-century-is-already-here-map-reveals-all-tick-tock-2463520.html
http://www.cnn.com/2013/07/01/us/arizona-firefighter-deaths/
East Coast Storms- http://www.mnn.com/earth-matters/climate-weather/photos/6-snowstorms-that-crippled-the-east-coast/the-regions-extreme
Steve Quayles Prophecy- http://www.stevequayle.com/index.php?s=593
Bankruptcy- http://www.totalbankruptcy.com/filing-bankruptcy-statistics/countries-on-the-verge-of-bankruptcy.html
We encourage you to Share our Reports, Analyses, Breaking News and Videos. Simply Click your Favorite Social Media Button and Share.