Hello,
My name is Don Gillson, the host of a radio show entitled, 32 Degrees of Insanity broadcasting LIVE every Sunday evening from 9pm PST/Midnight EST on the Truth Frequency Radio Network.
The premise of my radio show is loosley based on the influence that Reptilian/Grey Alien agenda and how it has infiltrated the U.S. Government since it's inspetion. Subject matter that relates to information that your Governments do not want you to know and beyond the scope of current reality; hense the insanity.
A few days ago, I was sent a very interesting decoding of the U.S. Treasury's Dollar Bill. I was shocked to see the imagery that had been deciphered. As you can see in the the image below, the bald eagle holding the arrows on the back of a dollar bill clearly shows a Grey Alien morphing directly into the picture.
Could this be another encrypted code telling us who is actually in charge of the United States Government and other foreign government's around the world?
Or is this simply a slight of hand trick, to show you something that really is only there in your mind?
You make your own decision on this; remember I am only "The Messenger."
Could this be another smoking gun to prove that there is an actual Grey influence within the United States Government and abroad. The evidence is mounting of an E.T. Conspiracy and this is just a another image that proves there is more than meets the eye and this is much more than a coincidence; or have we been so conditioned that anything that resembles a Grey will look like one?
It is up to you to decide.
Please join me every Sunday evening at 9pm PST/Midnight EST for 32 Degrees of Insanity on the Truth Frequency Radio Network and visit www.32degreesofinsanity.com or www.truthfrequencyradio.com to listen to the show archive in case you have missed them. We are also in Spreaker www.spreaker.com/themessage.
Don Gillson
YOU CAN DO IT TOO!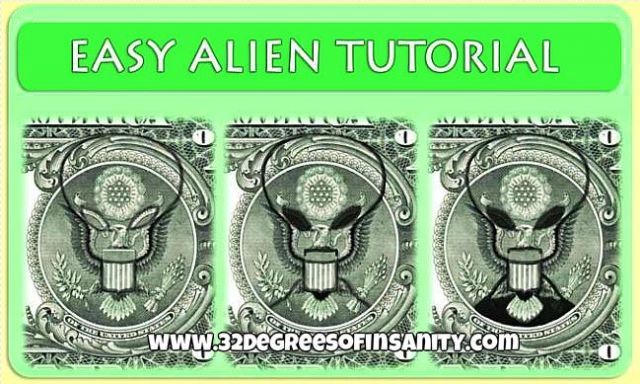 Friend us on Facebook — www.facebook.com/ursuadams
Recent Radio Show 11/3/2013
Tonight we discuss the False Flag event that took place on Nov. 1st 2013 at LAX, along with information regarding COMET ISON. We rethink the possibility that the Mayan Calender did not end on Dec 21st 2012, but actually will end on Dec 31st 2013 the very day COMET ISON makes its closest approach to the earth.
Click here to listen to the archive.

We encourage you to Share our Reports, Analyses, Breaking News and Videos. Simply Click your Favorite Social Media Button and Share.