Story Views

Now:
Last Hour:
Last 24 Hours:
Total:
Revelations: Time Is Speeding Up! "And Those Days Shall Be Shortened" (Video)
Monday, November 27, 2017 8:15
% of readers think this story is Fact. Add your two cents.

"For then shall be great tribulation, such as was not since the beginning of the world to this time, no, nor ever shall be. And except those days should be shortened, there should no flesh be saved: but for the elect's sake those days shall be shortened.

Then if any man shall say unto you, Lo, here is Christ, or there; believe it not.

For there shall arise false Christs, and false prophets, and shall shew great signs and wonders; insomuch that, if it were possible, they shall deceive the very elect." ~ Matthew 24
Initially these verses seem to imply that the Lord is going to stop the destruction and tribulation from lasting for a long period of time, or else His elect would die. And more importantly that we not be deceived by false messiahs. But, as we've been shown time and again, the Lord's word is very literal, sometimes so literal we fail to see the obvious. We want to share with you what an interesting perspective in regard to the shortening of days.
What we are about to present has not been confirmed to us, but it's definitely something we have been shown as a possibility. It's exciting to discuss these issues with those who want to explore our Father's holy word.
Was the Lord meaning a literal shortening of time?
First, we do not necessarily hold to any non-canonical sources, although we can certainly use them if the Lord directs us there for the purpose of giving us a better understanding. For instance, we have been made aware of Enoch and his writings regarding the last days.
Enoch walked with God and was quoted in the canonical scriptures. We have come to understand that during the time of Enoch's writing, the days were approximately 365 per year (364.8). However, he writes of an event where the days would become shorter. He gives specific details of that time frame citing the physical changes in the sun, moon, and stars. The seasons would also change or not know their time.
Additionally, Enoch goes on to say that those who were not faithful (the unrepentant sinners) would not be able to determine the reasoning for the change; or they would fail to determine the true meaning of the elements' placement, thus losing the ability to really understand astronomy and the cosmos. We can also conclude by what else is said that there would not be a universal consensus pertaining to years, seasons, and times, as there would be some sort of confusion on the matter.
I would like to note that it's clear earlier civilizations did seem to possess an uncanny ability to place the stars and planets in the heavens before satellites and telescopes were invented. Many of those civilizations had fallen away from God and were not believers in the one and only true Elohim, but the point is at one time man did know the elements without modern technology. This astounds us today and doesn't fit into the mainstream teaching of evolution (which sets the stage for the alien theories), but being believers we are told these things and have understanding that we have not evolved – rather, we've devolved.
During the days of Noah, the great grandson of Enoch, we are told by Noah only once of a specific time where we can measure the days annually based on solar years. It's very clear that after the flood a year consisted of 360 days, which is now called a Biblical year. Enoch confirms this in his writings and describes the changes in the time it takes for the earth to orbit the sun. The lunar calendar would not be affected.
Moving further in the future post-flood we see that there comes a point where the calendar changes. We know that in the 8th century b.c. the calendar changed globally. There is also historical evidence of two sets of time that shows this was indeed a factual event. What happened in the Bible that points to this point in time?
In Isaiah we are told of Hezekiah, King of Judah who was ill and on his death bed. The Lord tells Isaiah that Hezekiah is going to die and he needs to get his house in order, which
Isaiah relays. Hezekiah asks the Lord to grant him more time. God then tells Isaiah that He has heard Hezekiah's prayer and will show him that he is going to lengthen his days by a miracle…a miracle that actually turned back time, or where God Himself lengthens the days of years. Hezekiah sees on the dial of King Ahaz when God turns it back by 10-degrees (approx. 701 b.c.), and he believes. Hezekiah went on to live for an additional 15 years.
Scripture confirms that there will be a shortening of days by the words of Yeshua Himself. Whether He is speaking literally of time being shortened, or that He will cut short wrath or persecution remains to be seen of course. However, He states in Matthew on two occasions referring to the shortening of the days, "For if those days were not shortened, no flesh should be saved, but for the elect's sake those days shall be shortened." And He states further in Matthew that those days will be like the days of Noah.
Something very important to remember is that all prophecies in the Bible are based on the Biblical calendar, not man's. Therefore, specific times noted throughout His word are consistent and the same in terms of where they'd fall in the year. Meaning, we can determine how many months such and such days will be.
Events that change the earth:
It's hard for us to imagine events that can change the times, but they do happen. Recently, the day was shortened by the 8.9 mag earthquake in Japan when the earth's rotation sped up by a microsecond.
The difference in the earth's rotation around the sun to equate 5 less days in a year would be approx. 0.43 km/s or speed it up to 30.2 km/s. We can already get an idea that the events spoken of in the Bible will be catastrophic on a global scale if we were to take the passage literally. Because the day was shortened by the earthquake, we assume that the number of days in a year was increased by a tiny amount, but what if it wasn't? It's possible that the various changes on the planet caused by the earthquake affected the planet's wobble, core configuration, magnetic field, or trajectory through space that could have had the opposite effect of speeding the earth's course around the sun. Scientists are exploring the effects, but we have no way of knowing for certain.
These are all speculations at this point, but it's important to understand that events on the earth and in the galaxy that God can set in motion can fulfill the prophecies of the Bible. It's going to take a much larger event or events than an 8.9 mag to get us to 360-day years. Does the Bible refer to any event(s) that could affect the earth's rotation? Yes, of course it does. May I suggest you read Revelation? Or better yet, read Yeshua's words when He speaks of earthquakes in diver's places.
All this is to show you that scripture is much deeper than at first glance. We could be corrected by our Elohim at any point, but it's certainly interesting to ponder the possibilities given our Elohim's abilities are far more than we can understand.
In other words, the Word of God is very deep and we can't even begin to understand its depth. Even if what we present here as a possibility is proven to be incorrect, the accuracy of His Holy Word is undeniably perfect. One fact we know however, is that we must be ready for some very serious times. The Word tells us of these things, so it should come as no surprise as to what we are seeing today. Being prepared with His word will arm us with the understanding and faith needed to endure, if we indeed have to face them in our life time.
It's such a blessing to be able to discuss openly about our Lord's word, and we'd love to hear what you have to say! Just something to pray on and ask the Lord for guidance with.
Time is speeding up in these Last Days!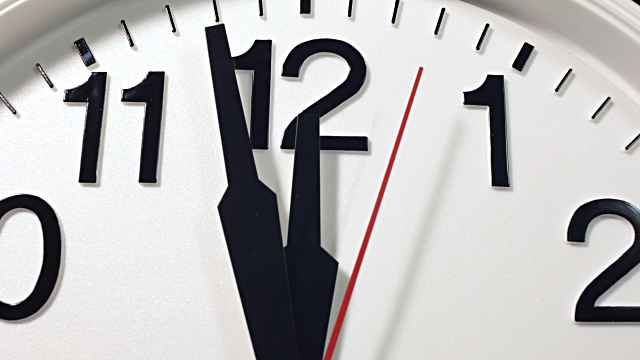 Commentary By: Gordon King
The world is becoming a darker place as the clock continues to speed up, even today as I write this post the clock has changed, it has moved not only in seconds but in hours ahead of time (day light savings). This is how fast time is now moving, by leaps and bounds, heading faster and faster towards the rapture of the church, the Tribulation period, and the Great Day of the Lord!
Malachi 4
' "For behold, the day is coming,
Burning like an oven,
And all the proud, yes, all who do wickedly will be stubble.
And the day which is coming shall burn them up,"
Says the Lord of hosts,
"That will leave them neither root nor branch.
2 But to you who fear My name
The Sun of Righteousness shall arise
With healing in His wings;
And you shall go out
And grow fat like stall-fed calves.
3 You shall trample the wicked,
For they shall be ashes under the soles of your feet
On the day that I do this,"
Says the Lord of hosts.
4 "Remember the Law of Moses, My servant,
Which I commanded him in Horeb for all Israel,
With the statutes and judgments.
5 Behold, I will send you Elijah the prophet
Before the coming of the great and dreadful day of the Lord.
6 And he will turn
The hearts of the fathers to the children,
And the hearts of the children to their fathers,
Lest I come and strike the earth with a curse." '
What is soon coming upon the world will be the darkest hours for mankind, they will be years full of fear, anxiety, hatred, and confusion. They will bring with them an evil which we have never before seen on earth! Yet, they will last for only a little while, but that little while will seem to last for an eternity to those dwelling in the world.
In that day the Lord will rain down His wrath upon the wicked, He shall pay retribution for those rebelling against Him. The Lord is a patient God, yet His patience will not last forever, and there is soon coming a time when He will exact His righteous vengeance upon those who continue to rebel. It shall be a time like no other, a time when man will plead to die but cannot, a time when man will attempt to hide from God but cannot! A time when man will seek the wicked and evil even though he knows that he is in rebellion and will endure God's mighty wrath, not desiring to change his ways, succumbing to the sway of the evil one.
This is what the world is now facing, not only the intense wrath of God upon a wicked world, but also the wrath of Satan against all of mankind! Satan is a deceiver and an imposter, he is an imitator of what is holy and righteous, yet twists the truth into lies and false doctrines. He changes what God has ordained, and he attempts to change the hearts of men by his wicked schemes.
So now here we are, just minutes away, in the last hour, actually I believe the last remaining minutes of life as we know it. Times are not only moving at break neck speeds they are actually changing! Right before our very eyes we can see the spiritual world hard at work in our physical dimension. It can be a very scary reality if we are not grounded in the word of God, if we have not placed our faith, our trust, and our life in the hands of an Almighty God, Jesus Christ!
Know this, that if you are a born again child of the living God of the universe, Jesus Christ, then you have nothing to fear, however, if you have never been saved, if you are of this world, then you have much to fear! For the good Lord is quickly coming with a vengeance! Our time is short, but so is Satan's and he knows it. He will exact terrible atrocities upon the world and those living in it.
After God's wrath has been poured out upon the world then He shall come riding victoriously on a white horse with His army of saints, putting an end to the wickedness and evil in the world. He will come to rule with a rod of iron for a thousand years! He shall turn swords into plowshares and spears into pruning hooks. The lion shall lie with the lamb, and the Lamb of God will come in as a roaring Lion!
This is where we now stand, at the precipice of time, a time of great decision, a time like no other in the history of mankind. This is no time to sleep, no time to be weary, but rather a time to be wide awake, a time to discern and be aware of what is now happening in the world and to the world!
And while Satan and his evil minions attempt to bring us down with them, we can stand firm in our faith and beliefs of Jesus Christ, knowing that He is with us always, that He will never forsake us, and that we have already won the victory! Although we have many battles to fight along the way, our Lord and His mighty angels stand at our side, they go out before us, they stand to our left, and they stand to our right, they are above us and behind us, and they stand perched upon the hills overlooking us!
Know just where you are in time, know where you are going, and know just who you serve! The only way out of all of this mess is by repenting of your sins and accepting Jesus Christ as your Lord and Savior! It's the only way out!
God bless my friends! Maranatha!
Source JudeoChristianChurch.com
I host the Church of Mabus radio show and it is going on 8 years. I've been in the paranormal community for 20 years. I provide content from a network of sources and guests and allies. Ranging from Politics to the Paranormal and the Spiritual. You can check out my other articles here at my BIOGRAPHY at BIN and you can check out my free radio show at this link HERE. Thanks for showing your support and stopping by.