Story Views

Now:
Last Hour:
Last 24 Hours:
Total:
The Left Have Gone Bonkers! Via Sarah Westall (Video)
Wednesday, July 11, 2018 7:24
% of readers think this story is Fact. Add your two cents.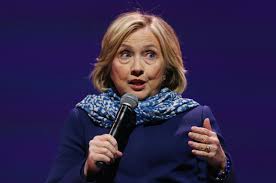 Alexandra Bruce from Forbidden Knowledge TV, joins the program to discuss the loony tune political show going on in our country. She shares her unique perspective growing up part time in the United States and part time in Brazil. This rich experience gave her a complete different perspective on foreign policy and politics that has become very relevant today. See more of Alexandra's work by visiting her website and by signing up for her newsletter.
Dan Rozelle
Ok I'll give it up. I am 67. I have watched the show in Washington District of Criminals for 5 decades now and it is entertainment. J Edgar Hoover Started the black mailing with files and pictures. The deep state are the people that never leave Washington and are dug in and are so deeply rooted it would take a you know what to get to them. The CIA has a hold on everything. Trump even though it seems he is righting the wrongs but just for his side. They are both wings of the same bird, I stole that expression. The only way out of this is Jesus or a military coupe with a sensible fair dictator father figure to put the nation back in order up date the constitution and reboot it. Washington DC needs to be a museum. We need a brand new building in the middle of the country. The different ethnic groups have always set up their tents as a group every where. But live together, There is a higher power or entity calling the shots that needs to be brought down maybe by Jesus that is why the whole world is experiencing this immigration to create chaos. Pissed off people because they have been bombed to hell aren't the best neighbors. Bankers. They finance the war and destruction and then finance the rebuilding. It is in fact the work of the devil or Satan or who ever you think it may be aliens, fallen angels, It is in the bloodlines and it is in Rome, London, and Washington DC. We have been deceived and controlled and manipulated. When the internet goes out you know we are in trouble. Maybe Trump could be I pray for something like that. But I think he is signed up too. You guys are on the right track and I am thankful you guys are all discussing this. I still have hope when I hear conversations like this. Even at this age I am even surprised I want to live as much as I do I feel 46. It's happening all over the world. We have been so manipulated and there is so much going on. It is one of the most interesting times to be alive and watch the show. That is why I comment. I want to be pro active… At Least I can say I spoke up. Keep up the great work. You do it better than me. lol
I host the Church of Mabus radio show and it is going on 8 years. I've been in the paranormal community for 20 years. I provide content from a network of sources and guests and allies. Ranging from Politics to the Paranormal and the Spiritual. You can check out my other articles here at my BIOGRAPHY at BIN and you can check out my free radio show at this link HERE. Thanks for showing your support and stopping by.