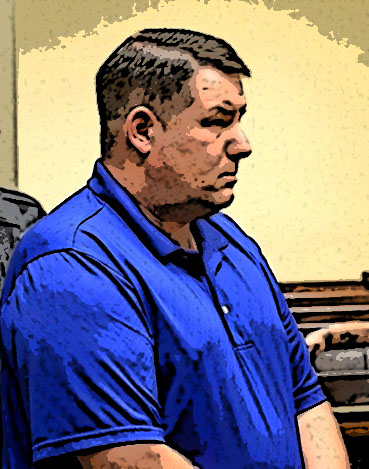 by Cheri Roberts, Challenging the Rhetoric, The Guerilla Media Network
On the same day a New York grand jury declined to indict the white cop who killed Eric Garner via an illegal and unnecessary choke-hold, another grand jury, this one in Orangeburg County, S.C. decided to indict former Eutawville, S.C., Police Chief, Richard Combs for killing unarmed black man, Bernard Bailey, almost four-years ago.
According to NBC News,
Combs said at an earlier hearing that he was tangled in Bailey's steering wheel as he tried to shut off the ignition and feared for his life if Bailey drove away. But prosecutors said Combs was the aggressor, following Bailey as he tried to get away.
In what seems to be an epicemic of excessive force — particularly against African-American men, the timing of the grand jury's announcement on four-year-old case may seem questionable coming on the heels of high-profile cases like Mike Brown in Ferguson, Eric Garner in N.Y. and Tamir Rice in Cleveland, however; State investigators didn't begin reviewing the shooting until March 2013 after a U.S. Justice Department investigation made the determination that Combs had not violated Bailey's civil rights.
*
If you like this story or the articles we publish, please click "RECOMMEND" above and share our work with others Please subscribe to Guerilla Media Network's new weekly newsletter, the "GMN Rant" now available at GMN. Click here to learn more
Please also read other important articles published by Cheri Roberts and Guerilla Media Network.
We encourage you to Share our Reports, Analyses, Breaking News and Videos. Simply Click your Favorite Social Media Button and Share.