(N.Morgan) As we've seen all over the internet, JADE HELM 15 is all of the talk and the conspiracy world is on fire with the prospect of what this operation could really mean for our freedoms and how it could completely change the dynamics of our every day lives..
The video below challenges anyone to debunk what is really going on here and to prove this operation is nothing more than just an innocent military prep drill.
This country could be at the cusp of a major civil war.
The regime is making their move and as the citizenry of this nation, we must be prepared and be of aid to our militias across the country.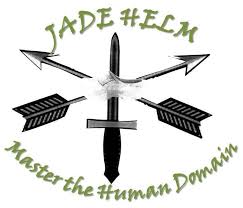 The Posse Comitatus Act limits the powers of the federal government in using its military personnel to enforce the state laws.
Whoever, except in cases and under circumstances expressly authorized by the Constitution or Act of Congress, willfully uses any part of the Army or the Air Force as a posse comitatus or otherwise to execute the laws shall be fined under this title or imprisoned not more than two years, or both.
A classified action by US Army Special Operations Command exposed the plan. Infowars and Scribd reported:
"Jade Helm is a challenging eight-week joint military and Interagency (IA) Unconventional Warfare (UW) exercise conducted throughout Texas, New Mexico, Arizona, California, Nevada, Utah and Colorado," according to an unclassified military document announcing the training drill, which runs from July 15 through September 15.

Multiple branches of the US military, including Green Berets, Navy Seals, and the 82nd Airborne Division will participate in the 8-week long exercise, which may result in "increased aircraft in the area at night."

The exercise, in which some participants will be "wearing civilian clothes and driving civilian vehicles," lists Texas and Utah as "hostile" territory.

According to the document, Texas was chosen due to the state's "historically supportive… efforts to prepare our soldiers, airmen, marines and sailors to fight the enemies of the United States."

Links to Surgical Strikes and other intel:
OPERATION JADE HELM: Mr. Thomas Mead JADE HELM Operations Planner/MSEL speaking with county commissioners.http://wtaw.com/wp-content/uploads/20…
Howard County Commissioners' Court Agenda 3-9-15
https://www.scribd.com/doc/259608439/…
USAWC CIVILIAN RESEARCH PROJECT: Mastering the Human Domain.
https://www.scribd.com/doc/259609614/…
Brazos County, Bryan Texas Notice of meeting and agenda.
http://agenda.co.brazos.tx.us/Mobile/…
Standard-Times West Texas Briefs 11.2/2014
http://www.gosanangelo.com/news/local…
WTAW 1620 Green Berets are Coming to Aggieland.
http://wtaw.com/2015/02/26/green-bere…
Goliad County Texas: County Commissioners
http://www.co.goliad.tx.us/default.as…
Unconventional Warfare US Army Manual: https://www.scribd.com/doc/259618329/…
US Air Force Special Operations Command
http://www.afsoc.af.mil/
USMC Marine Special Operations Command
http://www.marsoc.marines.mil/Units.aspx
USMC Expeditionary Units
https://www.marines.com/videos/-/vide…
82nd Airborne Division
http://www.bragg.army.mil/82nd/Pages/…