by Deb Jordan - The Pete Santilli Show & The Guerilla Media Network
Seventy-Five year old Salem Witch, Lori Sforza, says that Warlok Christian Day has been dialing her up in the middle of the night about three times a week, calling her "the c-word" and saying "I am gonna get you."
According to his website, Christian Day owns occult stores in Salem and New Orleans, and he is calling the problems with Sforza "a business dispute gone wrong." "I'm going to fight this every step of the way because it's unjust," he said.
Their relationship fell apart when Sforza revealed plans to start her own witchcraft shop nearby, Day said. The two are still business rivals.
"This is a business dispute gone wrong. That's all it was," Day said. "They don't want me to make snide remarks on Facebook; I won't make snide remarks on Facebook."
Sforza owns a witchcraft store in Salem and is descended from a long line of witches, including one who she says was burned alive in Italy for healing victims of the plague. Sforza founded a pagan church in Salem in 1992, and in 2011, she and Day made headlines when they cast a spell to "heal" actor Charlie Sheen.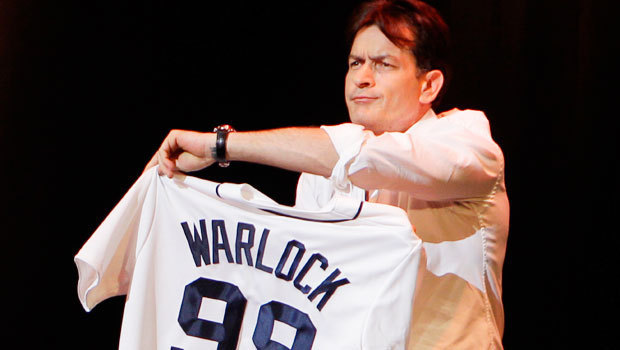 Salem Massachussetts, home of the 17th-century witch trials, has a tourism industry built around the occult that reaches fever pitch in October, drawing thousands of visitors.
Be sure to tune in to the Pete Santilli Show daily at 5pm-8pm PST / 7pm-10pm CST / 8pm-11pm EST. Pete & his co-host Deborah Jordan broadcast daily for 3 hours to discuss breaking news headlines, and interview some of our nation's most interesting patriots & controversial guests.
Do you like this report? Please "LIKE", share and recommend this story..
Fair Use Notice: This article contains some copyrighted material whose use has not been authorized by the copyright owners. We believe that this not-for-profit, educational, and/or criticism or commentary use on the Web constitutes a fair use of the copyrighted material (as provided for in section 107 of the US Copyright Law. If you wish to use this copyrighted material for purposes that go beyond fair use, you must obtain permission from the copyright owner. Fair Use notwithstanding we will immediately comply with any copyright owner who wants their material removed or modified, wants us to link to their web site, or wants us to add their photo.
We encourage you to Share our Reports, Analyses, Breaking News and Videos. Simply Click your Favorite Social Media Button and Share.